Supply chain management is a complicated process that involves all operations that turn raw resources into finished products. It entails actively simplifying a company's supply-side processes to optimise customer value and obtain a competitive edge in the marketplace. It entails actively simplifying a company's supply-side processes to optimise customer value and obtain a competitive edge in the marketplace.
What is Distribution Requirement Planning (DRP)?
Distribution requirements planning (DRP) is a systematic procedure for improving the efficiency of product distribution by identifying which commodities, in what quantities, and at what location are needed to fulfill projected demand. The purpose is to eliminate shortages and the expenses associated with ordering, shipping, and storing commodities.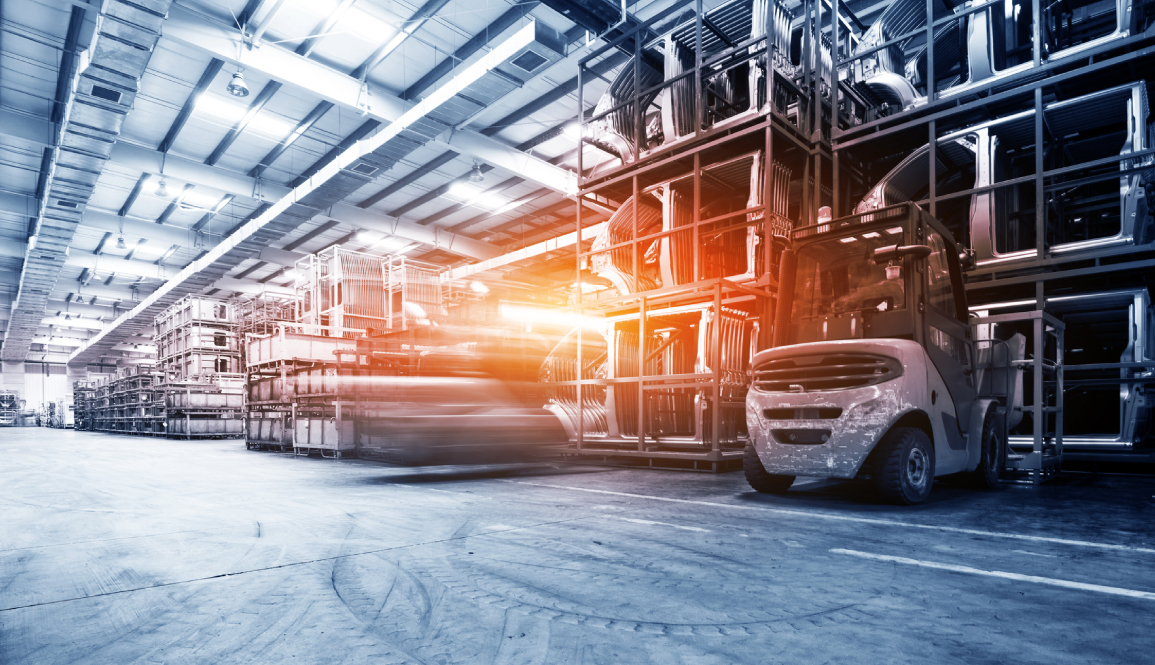 DRP, or distribution replenishment planning, is a time-based technique that predicts when inventory will run low and arranges replacement to minimise shortages. DRP operates on a tree-like structure in which a central facility, such as a warehouse, serves regional facilities, which supply further facilities in the tree. This structure can have an unlimited number of levels.
The DRP table is a critical component of DRP, and it often comprises significant process aspects such as:
anticipated demand 

existing inventory levels

safety stock target 

suggested replenishment amounts

lead times for replenishing.
DRP distribution can use either a pull or a push approach. By satisfying client orders, commodities flow through the network via the pull approach. Because local management regulates the supply of commodities, customers benefit from increased availability. However, because each order is new to the providing site, controlling distribution inventories can be problematic as demand travels up the network. This is known as the "bullwhip effect," which occurs when tiny variations in customer demand cause huge swings in demand further up the network.
On the other hand, the push approach transfers things down the network. It has generally reduced expenses since shipments are organised internationally and kept centrally. However, service levels may deteriorate if central planning is too far removed from real demand.
DRP ideally combines the service levels of pull with push efficiency, but its success depends on precise projections and solid procedures. DRP delivers excellent fulfillment performance with minimum inventory if both are present. Companies typically use safety stock to hedge their risks, but this might diminish the overall efficacy of the DRP approach, resulting in larger inventory levels or shortages.
What is Enterprise Resource Planning (ERP)?
Enterprise resource planning (ERP) is a method used by organisations to manage and integrate the critical components of their operations. Many ERP software systems are vital to businesses because they aid in resource planning by unifying all of the procedures required to operate their businesses into a single system. An ERP software system can also incorporate planning, inventory purchasing, sales, marketing, finance, human resources, etc. Some of the main takeaways of the ERP are :
ERP software integrates all of the procedures required to manage a business.

ERP solutions have changed over time, and many are now web-based apps that users may use from anywhere.

The open flow of communication across business departments, a single source of information, and precise, real-time data reporting are advantages of ERP.

If an ERP system is not adequately implemented, it might be ineffective.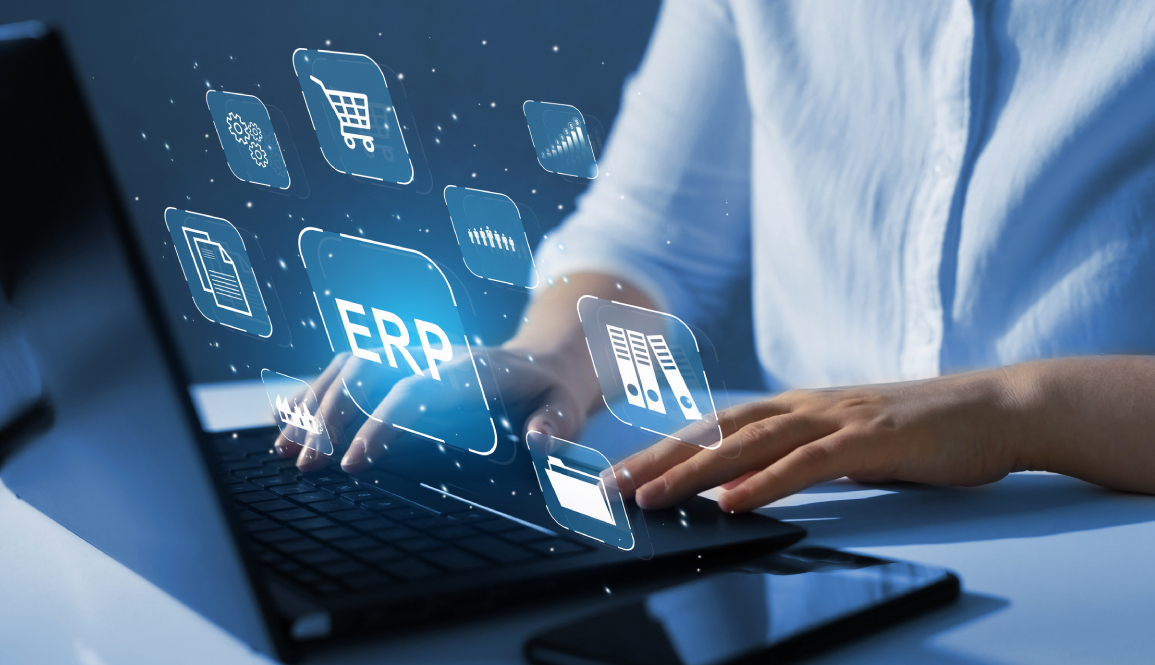 An ERP encourages open communication throughout an organisation, resulting in increased synergies between different business areas, increased efficiencies as processes are streamlined, information is easily accessible to those who need it and lower costs associated with outdated and ineffective technology. Adopting an ERP system can be expensive, but the return on investment (ROI) can be realised rapidly. Certainly, the benefits obtained (for example, improved productivity and lower administrative expenses) may greatly surpass the expenditures of using an ERP.
What is Material Requirement Planning (MRP)?
MRP is a technique for planning industrial production. It detects essential materials, calculates amounts, decides when items are needed to match the production schedule, and regulates the supply schedule to meet demand and enhance overall productivity.
Material requirements planning (MRP) was the "killer app" when it was released in the 1960s, sparking the broad adoption of business software and the computers required to operate it. Hundreds of thousands of large and small companies raced to implement MRP. The appeal of software that could expedite manufacturing operations was huge during the post-World War II boom years since efficiency increases frequently meant significant profits. Manufacturers might boost production speed, provide a larger range of goods, and save money by more correctly calculating material requirements with the help of the software's computerised calculations.
Production efficiency is probably even more important in today's hyper-competitive corporate climate. Predictably, modern resource planning systems are far more complex than those early MRP-based software suites. Companies of various sizes in many sectors now rely on MRP-based systems to satisfy consumer needs, monitor inventory, manage whole supply chains, cut costs, and adapt to market changes – including natural catastrophes and supply chain interruptions.
An MRP system's basic functions generally include: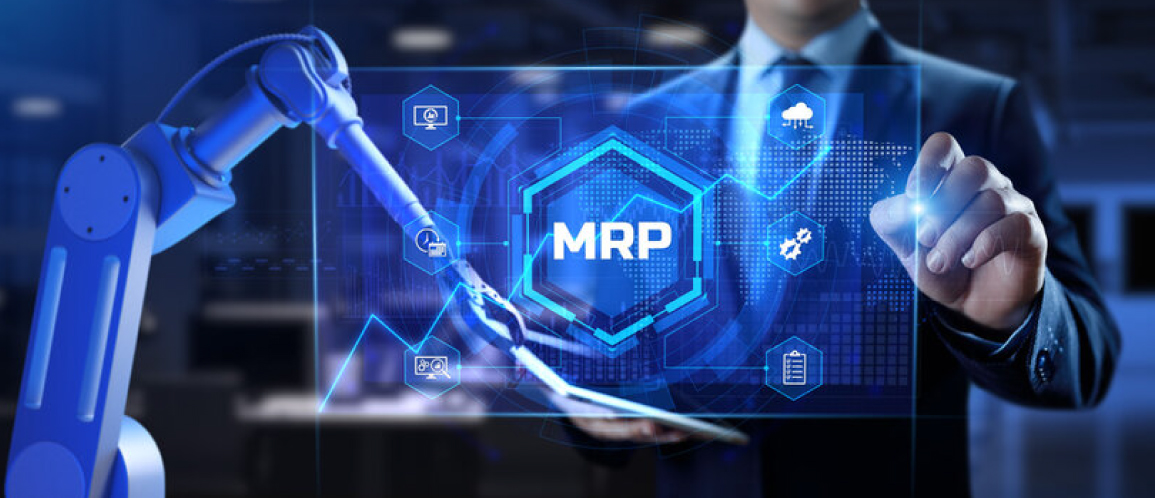 These MRP system characteristics, when used correctly, may lead to cost savings and better productivity. However, for an MRP system to properly improve manufacturing operations, data must be entered accurately. Incorrectly entered numbers will distort planning and ordering.
Similarity Between MRP, DRP and ERP
We should Keep in mind that the MRP concentrates on product inventories in a single location, whereas the DRP's function is to balance inventory across many business facilities. In any case, to maximise operations, both systems must work together.
In this regard, the more effective the supply chain will be, the better the flow of information from the acquisition of raw materials from suppliers to their delivery at the point of sale for the end customer. To assist with this difficulty, you may utilise Workflow and Process tools, natively integrated and with the various main management packages on the market, capable of providing high-quality MRP and DRP tools.
ERP and MRP work together to optimise business processes. MRP software functions as a subsystem of an ERP solution, delivering material and resource information to the ERP solution and combining and using that data to advise other business departments. For example, a finance department will apply the information provided by the MRP solution to the ERP to compute accounts receivable and manufacturing costs to establish product prices.
Both technologies have had a significant impact on the manufacturing industry, assisting in increasing efficiency and output while decreasing production time.
Difference between MRP, DRP and ERP
The major distinction between ERP, DRP and MRP are that ERP systems aid in the planning and automation of a wide range of back-office business tasks, whereas DRP focuses on time-based predictions to find out which inventory would run out; that is, it focuses on the prediction of shortages of materials. MRP systems focus on materials management. Accounting, manufacturing, supply chain, customer management, quality, operations, and planning are all directly affected by ERP. DRP is limited to the distribution of materials. On the other hand, MRP has a more limited scope of purchasing and planning for manufacturing supplies. As a result, each system's users will be unique. People from a range of departments use ERP software. DRP software is used by distributors, whereas MRP tools are used by individuals connected to manufacturing processes. Another difference between ERP DRP and MRP is that MRP and DRP are stand-alone solutions. Some systems can be merged with others, although doing so can be difficult. On the other hand, ERP systems are reasonably simple to combine with other solutions.
Final thoughts
After understanding the similarities and differences, the question arises should you use all three components together to manage your business? Or should you use only one of them? Or a combination of any two? This entirely depends on the requirements of your company.
An MRP system may be sufficient if your organisation merely needs support with production processes and stock control. If your company needs help with distributing the goods, DRP could be helpful. An ERP application may be necessary if your company wants greater integration to manage more operations. Your company procedures, budget, and other factors will decide which technology is best for your operations.
To learn more about DDMRP, visit the NEW DDMRP Page and get more insights and information to help ameliorate the supply chain in your business.