 ---
Initial Assessment
and Identification ---
Simulation and
Business Case Design ---
Business Case
Design ---
Project Management
and Operating Model Design
Experience
and professional
services
We empower you
to master your supply chain

Supply chain planning and management are becoming more dynamic. In this ever-shifting and evolving landscape, for sustainable organisation and development, you need a strong team of experts backing you. Supply chains have become larger in scope and more complex but the performance has not improved to match. Research demonstrate that frustration among supply chain professionals is increasing, and only one in three supply chain leaders feel their supply chain is performing well.
Patrick Rigoni's expertise and leadership in the industry coupled with his innovative methodology and eye for detail can help you elevate your supply chain. With an open mind and a fearless approach to improving your supply chain performance, you can let go of traditional forecast methods and adopt the Demand Driven methodology under Patrick Rigoni's guidance.
Let's transform your Supply Chain together! To know more about Patrick Rigoni and his team click below.
---
Become a

Demand Driven Master!
---
The key to an efficient, optimized, and demand driven supply chain is to understand the methods and processes of the Demand Driven approach. Patrick Rigoni has been
a leader in the business for over 15 years
. He is known for
his analytical and critical thinking and new and inventive teaching methods
.
---
Everyone is different and learns in their own way. Patrick Rigoni offers his knowledge and expertise through different models of learning for every type of student.
---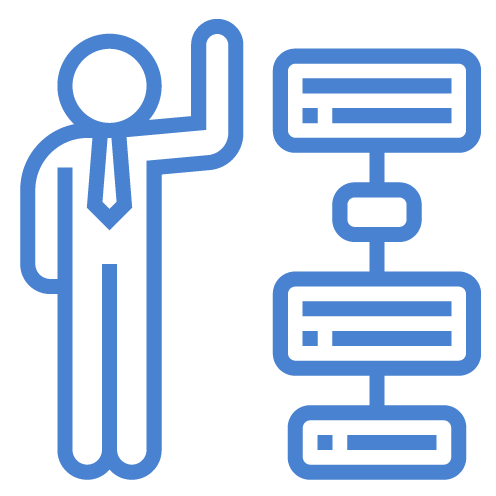 Demand Driven Planner program (DDP)
This program is conducted by the Demand Driven Institute and Mr Patrick Rigoni. It is designed to assist personnel in
planning, purchasing, maintaining and implementing a DDMRP supply chain
. It is the official guided and informative preparatory course for the Demand Driven Planner Professional (DDPP) certification exam.
---
How Demand Driven
performs better
The difficult thing about Demand Driven is not the software, it's the thoughtware; the software that run between our ears.
Frequently Asked Questions
What is the Demand Driven methodology?
Demand Driven is a method of supply chain management and implementation that allows companies to achieve their desired result
---
More details
---
How can Demand Driven help my supply chain?
With Demand Driven, your supply chain will not have to depend on an accurate forecast. It can continue...
---
More details
---
What services do you offer?
We offer comprehensive consulting and education services to our clients. Our service offerings will support you at every step...
---
More details
---
My company processes are pretty unique. Will Demand Driven be the right choice for me?
Yes, Certainly! Demand Driven is a set of principles and concepts...
---
More details
---
What resources are available to better understand the methodology?
There are plenty of resources available on Demand Driven methodology...
---
More details
---
ADDRESS
Patrick Rigoni LLC
Via ai Chiossi 58
6518 | Gorduno
Switzerland

---

---
---