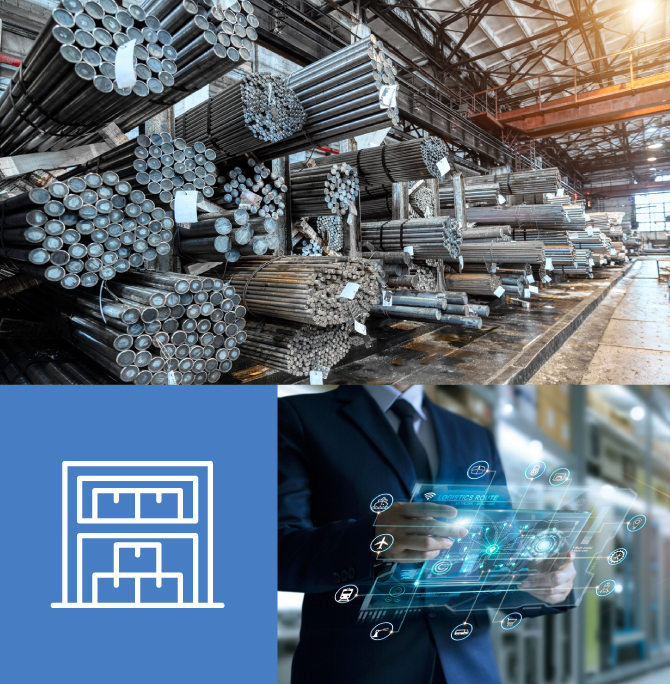 What is
DDMRP

?

Demand Driven Material Requirements Planning is a formal supply chain planning method of executing a multi-echelon planning and chain management that ensures and facilitates the flow of relevant information by creating inventory management at strategically located split points to enhance chain performance and optimise production planning. DDMRP is a planning methodology that combines some of the still-related aspects of Material Requirements Planning (MRP) and Distribution Requirements Planning (DRP), emphasising the appeal and visibility of Lean and Theory of Constraints, and an emphasis on reducing Six Sigma variability. These elements are successfully combined with key innovations in the DDMRP approach. The DDMRP methodology is a supply order generation and management engine of a Demand Driven Operating Model (DDOM).
Why is it called DDMRP?
It is evident that DDMRP is the short abbreviation for Demand Driven Material Requirements Planning, but this shortened name can also be a way to differentiate between MRP or Material Requirements Planning to DDMRP. The difference between MRP and DDMRP is that the former is a push system in the sense that it starts production based on forecasting while DDMRP is a pull methodology to plan inventories and materials based on current demand.
Others claim that DDMRP is just a clever marketing gimmick to say it is better than what it is as a third version of MRP or MRP III, but in many ways, DDMRP is totally different from conventional MRP, and it is essential to be applied in our present modern time. Over the years, supply order, chain planning, chain management and planning systems have changed, while traditional MRP or material planning has not been updated. DDMRP can help in supply planning and inventory management and is an innovative multi-echelon method or planning methodology, which senses changing customer demand, then adapting supply chain planning, lead times and production while pulling from suppliers – all in real time.
Demand Driven Material Requirements Planning has five sequential steps and they are:
Strategic Inventory Positioning
Buffer Profiles and Levels
Dynamic Adjustments
Demand Driven Planning
Visible and Collaborative Execution
The first three steps essentially define the initial and evolving configuration of the demand-based material planning model. The last two steps define the day-to-day operation of the method. DDMRP is most often used in the early stages of an organization's transformation into an adaptive, demand-driven enterprise.
Patrick Rigoni discussed the 5 steps of DDMRP in an interview (read the whole article here), and he shared:
"Step 1 is about deciding where the best positions to place these stock buffers are. By where we mean which items in the product structure or Bill of Material or Bill of Distribution. Steps 2 and 3 are about the correct sizing of the stock buffers. Step 4 is about issuing replenishment orders to keep the inventory at the desired level in the buffers, and Step 5 is about managing priorities using information generated directly by the stock buffers. Using the 5 Steps we can pull the material all the way from suppliers to customers maintaining the right amount of stock and maximising availability of products."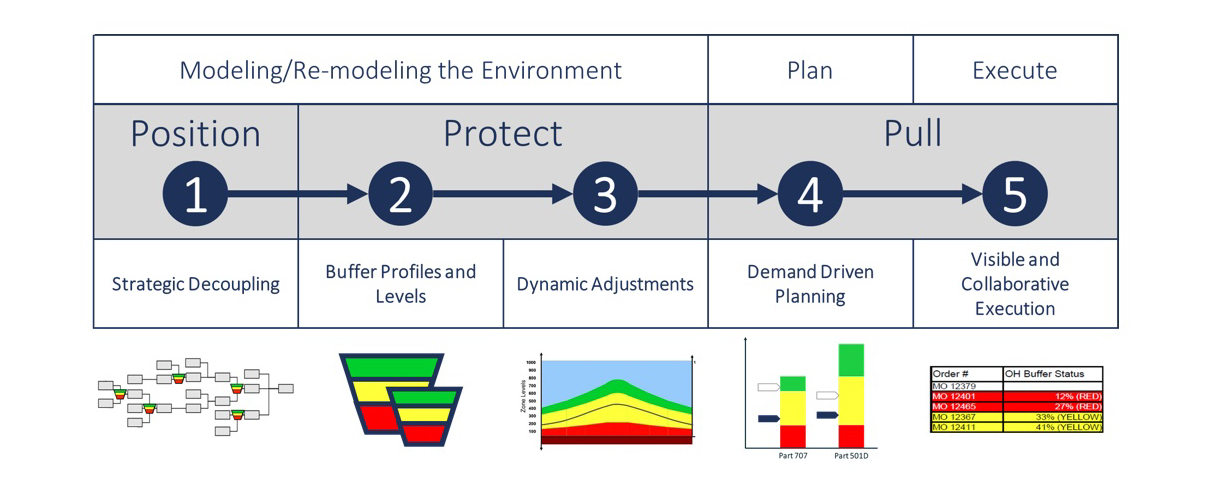 GETTING STARTED WITH DDMRP
Ready to get started with DDMRP for your business? Start your journey with an experienced professional.
Patrick Rigoni is the best guide and resource for all things related to Demand Driven
and can advise companies and supply chain leaders to set them on the path to success. Contact him today to learn more about the exciting potential of DDMRP.
ADDRESS
Patrick Rigoni LLC
Via ai Chiossi 58
6518 | Gorduno
Switzerland

---

---
---