The evolution of planning tools, from inventory management packages in the early 60s to material requirements planning (MRP) in the 70s and now demand-driven material requirements planning (DDMRP), demonstrates technological change to meet changing business needs. For some companies, DDMRP may be the most effective option as it offers a higher price performance ratio than MRP as it combines some of the still relevant aspects of material requirements planning (MRP) and distribution requirements planning (DRP). And some companies choose to stick with MRP as they have been using it in their supply chain planning and processes for years.
MRP has been on the market for a long time and has not seen minimal improvements since it started getting used in the 70s, and still, many companies still apply MRP in their processes until today. Now many companies have started to embrace DDMRP and we see why this is the case because of the numerous benefits and advantages it brings to enterprises compared to MRP. In this article, we explain the key differences between DDMRP and MRP, plus the advantages and the disadvantages of both methodologies to guide you on what can be ideal to use for your company.
The difference between DDMRP and MRP
DDMRP has its roots in lean thinking and moves away from forecasting and having safety stock to using buffers to absorb volatility. The DDMRP methodology focuses on placing strategic buffers to reduce lead times and using daily scheduling to respond to daily sales orders. A key benefit of DDMRP is a supply planning process that is shared throughout the company in all aspects of distribution, manufacturing and purchasing.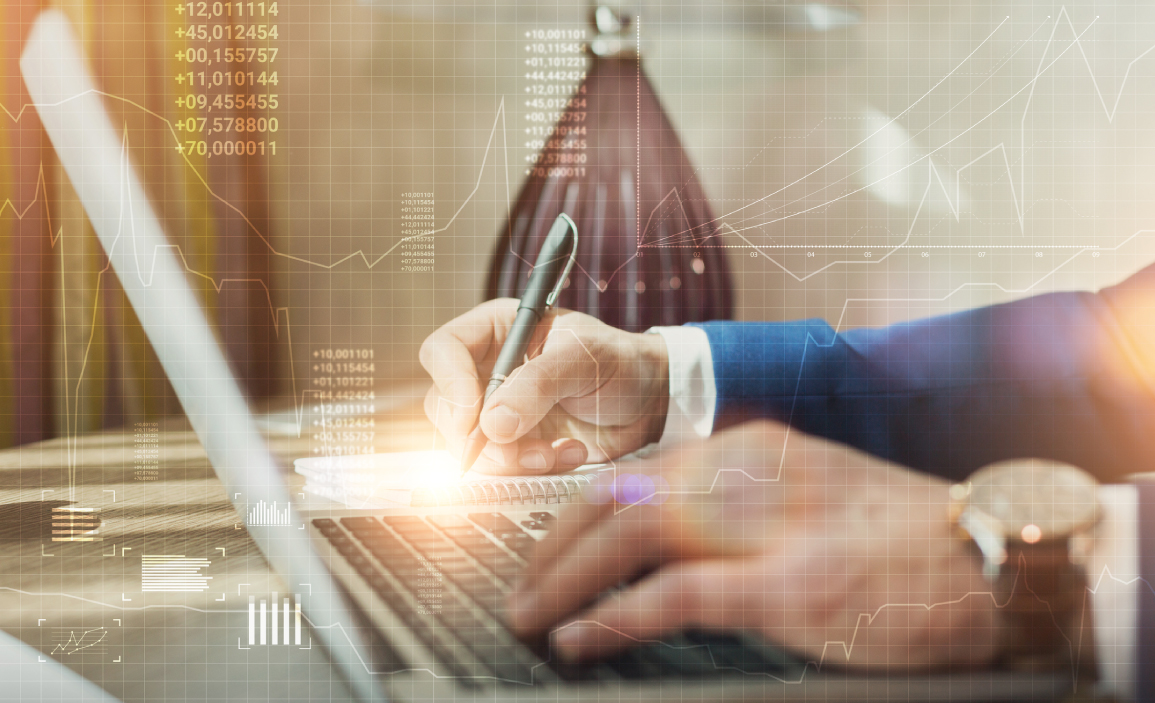 Material Requirements Planning (MRP) is a basic push system based on end product forecasting, it determines the production quantity for each level based on a bill of material calculation, and once the production of one level is completed, the unit is moved to the next level. grade. DDMRP on the other hand does not rely on forecast accuracy and buffering supply and demand fluctuations, instead DDMRP tracks actual usage and manages replenishment through a simple vision system. DDMRP is designed to reduce the bullwhip effect that can increase volatility across the supply chain, resulting in too little or too much inventory.
Let's dig more in-depth about what sets DDRMP apart from MRP.
DDMRP: Benefits and drawbacks
Industries with large fluctuations in demand will benefit the most from DDMRP technology. Since DDMRP is demand-driven, it is by definition more sensitive and responsive to changes in supply and demand that can cause shortages, production disruptions, and chaos in manufacturing plants. DDMRP takes variability out of the equation by using "pull" for materials in a demand driven approach. In addition to creating purchase orders like traditional MRP, DDMRP also makes dynamic adjustments to redefine the level of protection throughout the supply chain. 
It is true that DDMRP eliminates the importance of accurate sales forecasts for purchasing plans. In most enterprises, this is a valuable advantage of DDMRP. But like any other supply chain planning methodology, DDMRP has its drawbacks. Whilst a strength of DDMRP is that it can determine where products should be stocked, one of its weaknesses is determining how much to stock in such locations. Nevertheless, more and more companies have been using DDMRP and this is because of its pros that outweigh its cons like agility increase, increase in service level, overtime reduction and higher margins – benefits that many companies today prioritize.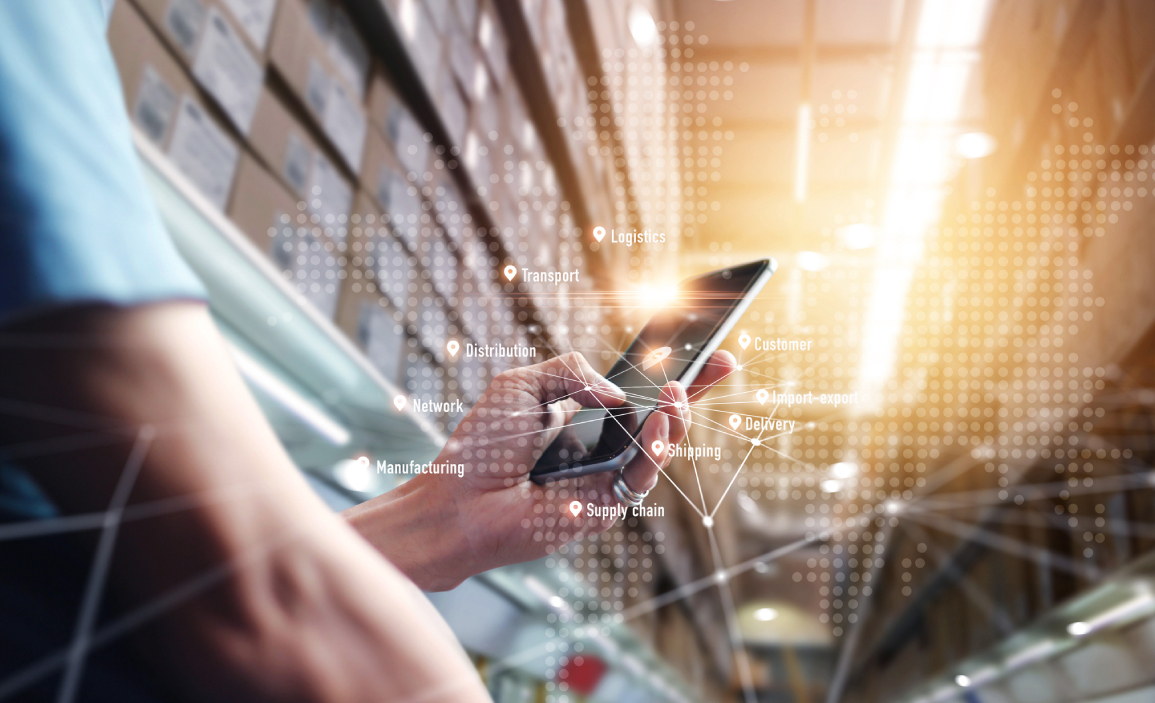 MRP: Advantages and disadvantages
Traditional MRP does a good job of planning the materials and resources needed to build a product, as long as the forecast is accurate and there are no unexpected changes in demand during the total lead time for building the product. MRP is a calculation engine that specifies what materials and parts to order, how much of each is needed, when they are needed, and when the task must start to complete the work so that the products are ready by the expected completion date.
The benefits of push (MRP) include the ability to respond to changes in demand, as demand forecasting is an integral part of the system, and planning for production levels across all grid levels to capture capacity at various times in the future. The disadvantages to the MRP process include a heavy reliance on input data accuracy (garbage in, garbage out), the high cost to implement, and a lack of flexibility when it comes to the production schedule.
Other MRP disadvantages include: customization restrictions, an inflexible system that is not compatible for specific businesses, operation process reorganizing and steep cost for installation.
DDMRP vs MRP: Which one to choose for your company?
It really depends on the needs of your business.
But if you're planning to grow your business and want to get the most bang for your buck in terms of efficiency and visibility, DDMRP is probably your best choice. A standalone MRP solution only serves business needs and is of limited value unless it involves the real-time inventory, production, sales, and purchase transactions offered by a full DDMRP solution. DDMRP can really be for anyone in the retail, distribution, and manufacturing industries. The benefits it offers can help virtually any business properly value its inventory, optimize its supply chain, and achieve operational excellence.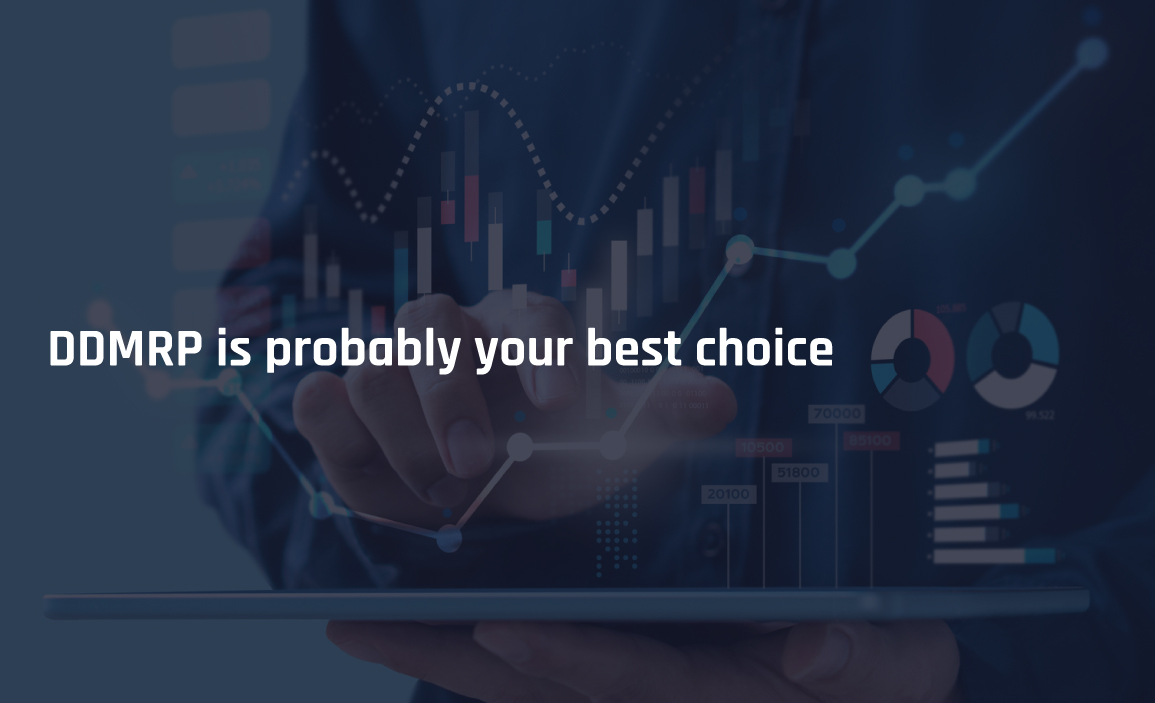 If you want to learn more about DDMRP and how you can adapt it to your business and organization, connect with Patrick Rigoni, DDMRP, Lean Six Sigma Master with over 15 years of experience in the supply chain industry. Patrick recently explained about DDMRP in-depth in an interview feature (read the whole interview here), and he can give you more detailed information for DDMRP for your business.
Get more information on our DDMRP PAGE here, and book a time to consult with Patrick Rioni today.