After more than 15 years in the business, Patrick Rigoni has learned a few things about what it takes to succeed using Demand Driven methodology. He's co-founder of a supply chain consultancy, SmartChain International LLP, a Six Sigma Master Black Belt, and a Demand Driven Institute accredited DDP and DDL instructor. Rigoni is keenly aware of the seismic shifts that occur when companies employ Demand Driven Material Requirements Planning (DDMRP). That's because he's seen it unfold in front of him as a consultant, while leading interactive workshops, and through his own experience in the supply chain field.  
Position, Protect, Pull.
That's the DDMRP mantra. But what does it really mean? What companies are putting these words into action and reaping the rewards? We sat down with Rigoni to discuss all things Demand Driven. Discover his fresh insights just in time for the new year. 
Question: Since 2014, you have been an active member for the DDI community with SmartChain. Can you share with us the latest trends and updates from the DDI community in regards to DDMRP and Demand Driven? 
Rigoni: In the past few years we have consolidated the operational and tactical element of the Demand Driven methodology with DDMRP and the Demand Driven Sales and Operations Planning Process. Now we are focusing more on the strategic element – the Adaptive S&OP – and how this element integrates with the others. The DDI has just published its latest book on Adaptive S&OP and right now we are deploying the updated version (V3.0) of the Demand Driven Leader program (DDL). We will start using version 3 in all upcoming DDL classes this year.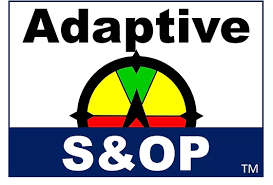 Question: The idea of DDMRP, theorised by Chad Smith and Carol Ptak, is to put the customer back at the heart of the system in five steps. Can you explain more in detail about these 5 steps in DDMRP? 
Rigoni: The 5 steps are necessary to build a supply chain that can respond to customer demand, which is known only for the short term, while having to manage an elongated supply chain where some materials and components take months – and sometimes years – to procure.
Obviously, in order to be able to supply your customers you need to keep some inventory buffer somewhere. The conventional planning approach that uses forecasts, converts them into MPS and then runs the MPS in an MRP is not suited to manage stock buffers because it has been specifically built not to do it. So the 5 steps are really the approach to circumvent this problem.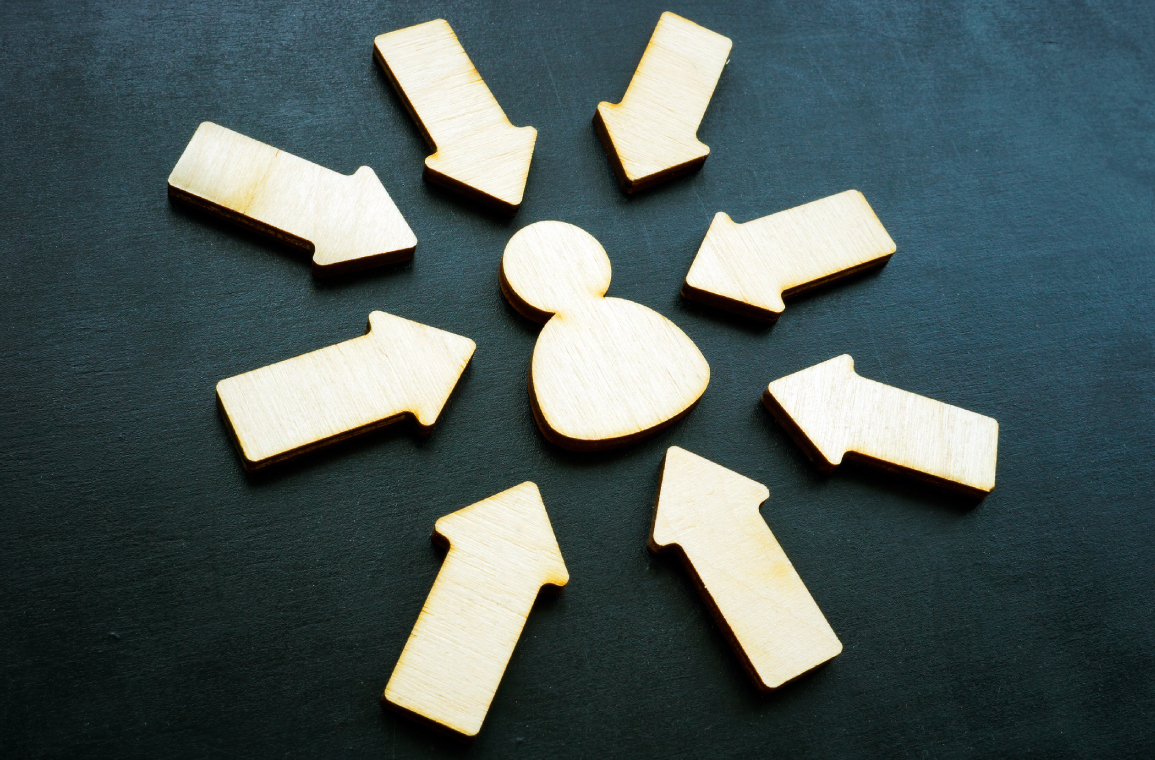 Step 1 is about deciding where the best positions to place these stock buffers are. By where we mean which items in the product structure or Bill of Material or Bill of Distribution. Steps 2 and 3 are about the correct sizing of the stock buffers. Step 4 is about issuing replenishment orders to keep the inventory at the desired level in the buffers, and Step 5 is about managing priorities using information generated directly by the stock buffers. Using the 5 Steps we can pull the material all the way from suppliers to customers maintaining the right amount of stock and maximising availability of products.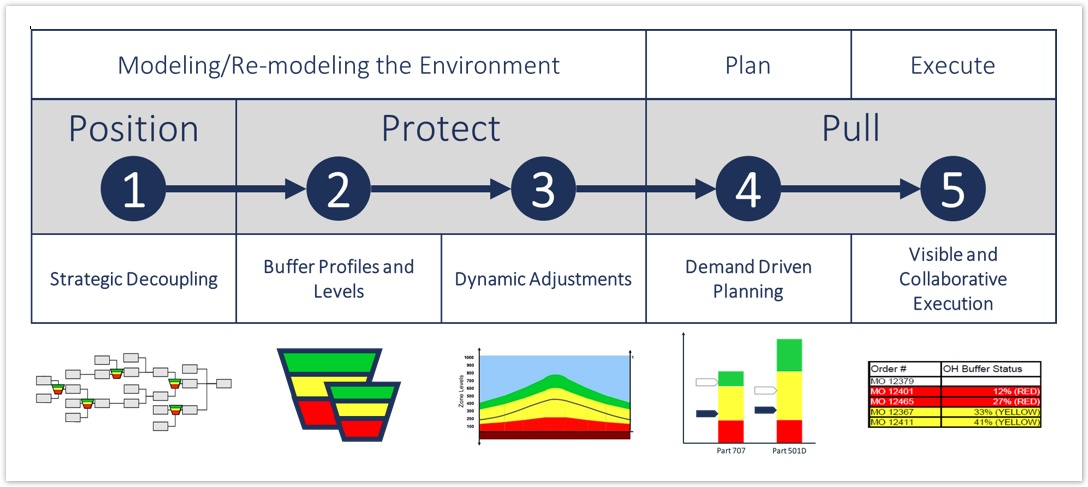 Question: Does DDMRP mark the end of MRP and forecasting? Can you explain to us the difference between both? 
Rigoni: No it doesn't. It is easy to fall for this misconception when you know enough about DDMRP to think you understand it. That's a typical Dunning-Kruger effect. In reality you are still using MRP even in a DDMRP supply chain, because not all positions in a Bill of Material are decoupled and so you will still explode requirements in those coupled positions using standard MRP. 
Forecasts are also used in DDMRP. The only place where DDMRP isn't using forecasts is in the operational time frame, which is the time frame where replenishment orders are generated. For the tactical and strategic time frames forecasts are still absolutely necessary because they are the only – and thus the best – information you have about the future.
Question: Can you give us projects or companies that Patrick Rigoni has aided in deploying DDMRP and Demand Driven in the field and the results? Was there an increased customer service rate, faster flow, reduction in company inventory, easier planning, increased profitability and cash flow as a result of the DDMRP deployment in these organisations?
Rigoni: Yes, these results have been achieved by those companies. Some of these results have been publicly reported in conferences and webinars in the past (e.g. Allergan, British Telecom, Shell). Many companies, however, prefer not to get out publicly with their DDMRP projects. Sometimes, all it takes is to start managing a few items as DDMRP buffer to very quickly see an increase in service level and flexibility in production.
The nice thing about DDMRP is that it is pretty easy and fast to test it, even with very little or no investment. As a methodology it is very pragmatic, you can't really do anything so wrong that your performance would deteriorate compared to where you are today. Just try it: "Probieren geht über studieren" which means "Testing is above studying" as we used to say in Switzerland.
Ready to give DDMRP a test drive? Set out on your journey with a seasoned professional. Patrick Rigoni is the ultimate guide and resource on all things Demand Driven, and he's available to consult with companies and supply chain leaders to put them on the path to success. Connect with him today to learn more about the exciting potential of DDMRP.