The cosmetic industry extends well beyond colorful lipsticks, perfumes, toiletries, and aromatically scented soaps and hand creams. According to Forbes, it is a $532 billion sector of the economy undergoing tremendous expansion, with predictions reaching over $390 billion globally by 2024.
However, as spectacular as this quick expansion is, cosmetic and beauty firms have numerous risks related to their product delivery lifecycle along the supply chain. Quality control and supply chain management are critical to meeting supply and demand; nevertheless, insight into logistics and transportation is a common key challenge.
Cosmetic companies that do not undertake innovative supply chain solutions to protect their products' quality, preventing spoilage, damage, or loss, face lower global revenues and become less profitable than their competing companies, who finally capture more market share in such a dynamic, rapidly growing industry, let alone end-consumer satisfaction. This necessitates change for cosmetic distributors and logistics companies that provide services to this industry.
Whether a cosmetics firm is large or small, sells to the mass market, worldwide or locally, through specialized retail or through e-commerce, transportation and logistics considerations are crucial to relieving any ongoing supply and demand difficulties and supply chain vulnerabilities.
Problems in the cosmetics supply chain
In the cosmetics market, staying on top of customer trends is a constant, meaning what's fashionable today needs to be on shop shelves and available on your website yesterday. Then it must be in your customer's hands as soon as possible. That provides little space for delivery delays since many competitors are ready to fill that hot order if your firm can't. Also, spoiling poses a significant problem to the cosmetic supply chain. The solution is optimum temperature and handling from production to fulfillment and delivery.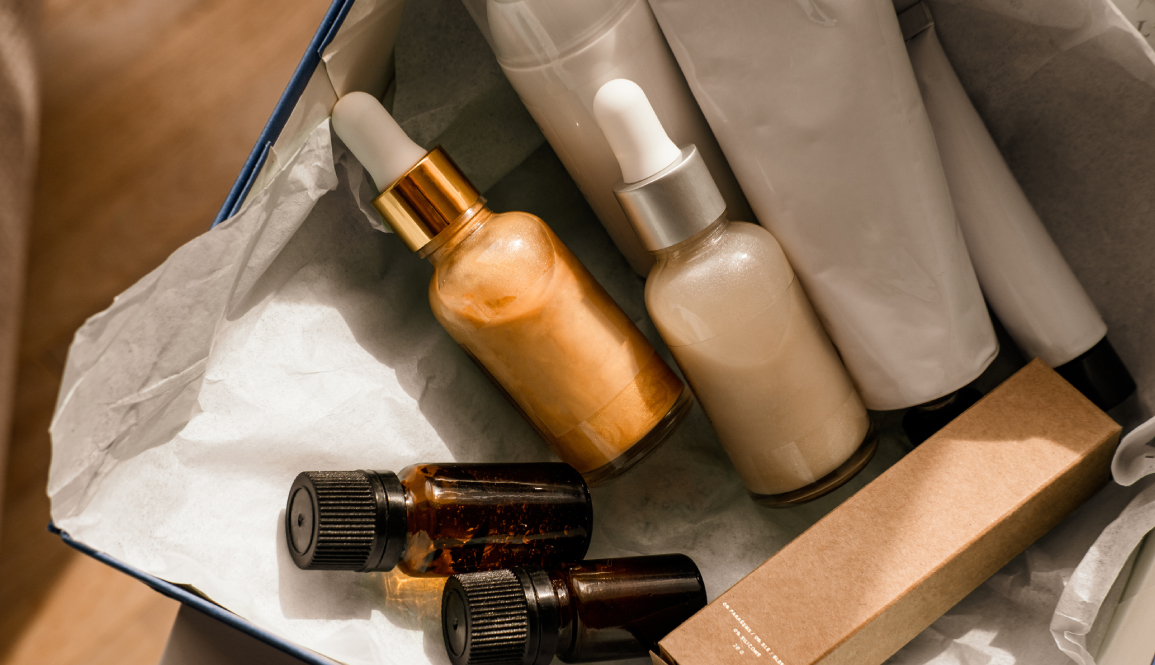 Suppose cosmetics are stored at severe or variable temperatures. In that case, they might easily melt or separate, causing customer service concerns after delivery. Cosmetics must be supplied in perfect condition for consumer perception and to retain product efficacy. After all, the wrong temperature might undermine the recipe of a lotion or serum, affecting its future results for your consumers. You are likely to receive negative feedback and lose consumers without those outcomes. Check with your fulfillment partners to handle these aesthetic storage issues.
It's also worth noting that things might be subjected to high temperatures. Nail polishes, scents, and other cosmetics packaged in glass bottles are vulnerable, as are cleansers and creams packaged in plastic containers that might spill or leak.
These problems make inventory management difficult for the cosmetic supply chain industry. For the availability of the products, companies need to prepare them according to the market's demand. Suppose they follow traditional Material Requirement Planning (MRP), in that case, they often have shortages or over inventory size that leads to storage difficulty due to the temperature and other aspects.
Because of these problems, cosmetics supply chain industries often experience delays in delivering the products to their customers. This makes the customer frustrated and brings down their trust in the company. And they are persuaded to search for alternatives and thus affecting your revenue and profit.
There are various solutions to these problems, some of them could be:
 If you offer heat or cold-sensitive cosmetics, urge your consumers to choose expedited shipping or overnight delivery to reduce post-warehouse temperature exposure.

A speedy and dependable supply chain delivers more than just peace of mind; it also gives you a competitive advantage over competitors with inferior fulfillment solutions.
But these solutions are not feasible every time; there are situations where these solutions fail. 
So what can be the better solution for the cosmetic supply chain industries?
The answer to this question is to manufacture the goods according to the actual demand of the market. This leads us to DDMRP, which is developed by making changes in the current architecture of the supply chain management, that is, the MRP.
What is DDMRP?
DDMRP is an abbreviation for demand-driven material needs planning, material control, and replenishment methods that improve typical MRP capabilities. DDMRP is demand-driven. Therefore it is more sensitive and responsive to fluctuations in demand and supply that can create shortages, production interruptions, and chaos in industrial plants.
DDMRP, also known as demand-driven replenishment, is an optional extension of MRP rather than a replacement. MRP is sufficient for many manufacturers who use ERP; nevertheless, DDMRP performs better, especially in a dynamic setting.
How can
DDMRP
help the supply chain in the cosmetics industry?
The cosmetics industry depends upon the demand of the customer; for example, if a lipstick is trending, then customers will order it more; thus, the cosmetics industry must have sufficient stocks in the inventory to fulfill the demand of the market author wise they may face shortages, or the product which is not trending may occupy inventory. 
DDMRP works on the principle that companies should manufacture according to the actual demand of the market. This helps reduce the inventory size significantly as only the products in demand are produced. Manufacturers sometimes have to lower their pricing in order to get business, or when overhead expenditures such as the cost of expediting orders grow, margins fall. DDMRP frequently enables manufacturers to significantly shorten lead times, allowing them to compete without having to slash costs. Thus, by using the DDMRP in their specialty, the cosmetics industry might rapidly expand their revenues. 
DDMRP's dynamic buffers help to guarantee that service is more dependable, income is maximized, and inventories are decreased. It also maintains expenditures to a minimum and ensures cash flow tracks the product flow rate to market demand
Case Study on Amore Cosmetics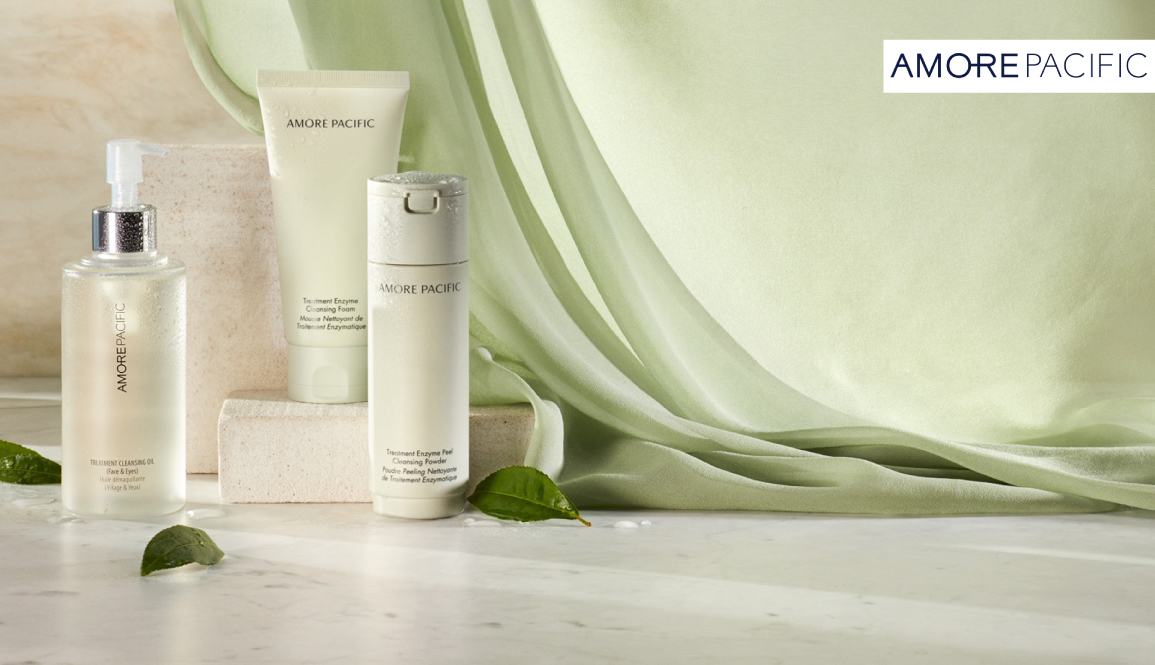 What is Amore Cosmetics?
AmorePacific Corp, founded in September 1945, has supplied global clients with a complete package of beauty and wellness solutions through 30 brands encompassing beauty, domestic, and healthcare items. AmorePacific has cutting-edge R&D and product distribution facilities.
What were the problems faced by them?
Several MRP / ERP-based solutions have been adopted over the last 20 years to enhance weekly cycle product planning and synchronize demand planning. Despite the inclusion of new technology and the daily MRP, AmorePacific was dealing with many supply chain management difficulties, including:
Sales Prediction Accuracy –

The long-term accuracy of the MRP/ERP forecast was untrustworthy (only 10% correct). The buying staff could not rely on the sales prediction and utilized it.

Workarounds –

Because short-term prediction accuracy was more dependable, the buying team shortened lead time.
What steps did they try to implement?
Amore Pacific embarked on a multi-step program to address their supply chain management difficulties using Intuiflow from Demand Driven Technologies and leveraging Demand Driven MRP (DDMRP) buffer placement logic.
First, Amore Pacific implemented buffering logic at their raw material warehousing facilities to shorten the lead time for completed items. The factory established buffer profiles for all raw material products – around 1,500 items in total, including goods with long lead time packaging materials.
Finally, to accommodate the Chinese New Year, the organization implemented dynamic buffer management to modify lead times dynamically. 
What were the results?

Shortages and stockouts were greatly minimized by reducing the lead time on commodities supplied from China.

After integrating Intuiflow, the purchase response rate for packaging supplies went from 60% to 90%, bringing the service level up to 100%. Raw material inventory was cut by 20%, and the raw material order management procedure was much improved.
Final Thoughts
The cosmetics industry needs to be quick in moving their products to their customers; otherwise, they would lose their trust. DDMRP helps the cosmetics industry fulfill their requirement by allowing the firms to manufacture according to the market's demand and thus reducing the size of inventory.
DDMRP increases the profits of the cosmetics company as it eliminates the old inaccurate method of forecasting based on past results. 
To learn more about DDMRP, visit the NEW DDMRP Page and get more insights and information to help ameliorate the supply chain in your business.