In today's world, sustainability has become a pressing concern across industries. As the global community acknowledges the impacts of climate change and resource depletion, businesses increasingly recognize the need to adopt environmentally responsible practices. One critical aspect of sustainability lies in the supply chain, which is pivotal in shaping a company's ecological footprint. Demand Driven Material Requirements Planning (DDMRP) emerges as a promising solution that aligns demand-driven principles with sustainability objectives. This article explores how DDMRP can contribute to environmental responsibility in the supply chain by focusing on inventory optimization, responsive planning, and reduced lead times.
Understanding Demand Driven Material Requirements Planning (DDMRP)
DDMRP is a methodology that emphasizes the flow of relevant information and materials in a supply chain. It aims to synchronize demand and supply while reducing uncertainty and variability. Unlike traditional Material Requirements Planning (MRP) systems that primarily focus on forecasts and push based inventory replenishment, DDMRP takes a more proactive approach by integrating actual demand signals and dynamically adjusting inventory levels. This approach allows companies to be more adaptive and responsive to customer demands, thus reducing waste and enhancing sustainability.
The demand signal and more responsive inventory are critical components of an efficient supply chain that can help businesses avoid two major risks: excess production and stock-outs. These risks not only impact profitability but also have direct implications for sustainability and the environment. Let's delve deeper into how these factors affect sustainability and what steps can be taken to mitigate their negative effects.
Avoid excess production
Excess production is a significant concern for businesses as it leads to unnecessary resource consumption, increased waste, and higher carbon emissions. By implementing Demand Driven Material Requirements Planning (DDMRP), companies can better align their production levels with actual demand, thus minimizing overproduction. This, in turn, initiates a domino effect of positive environmental impacts.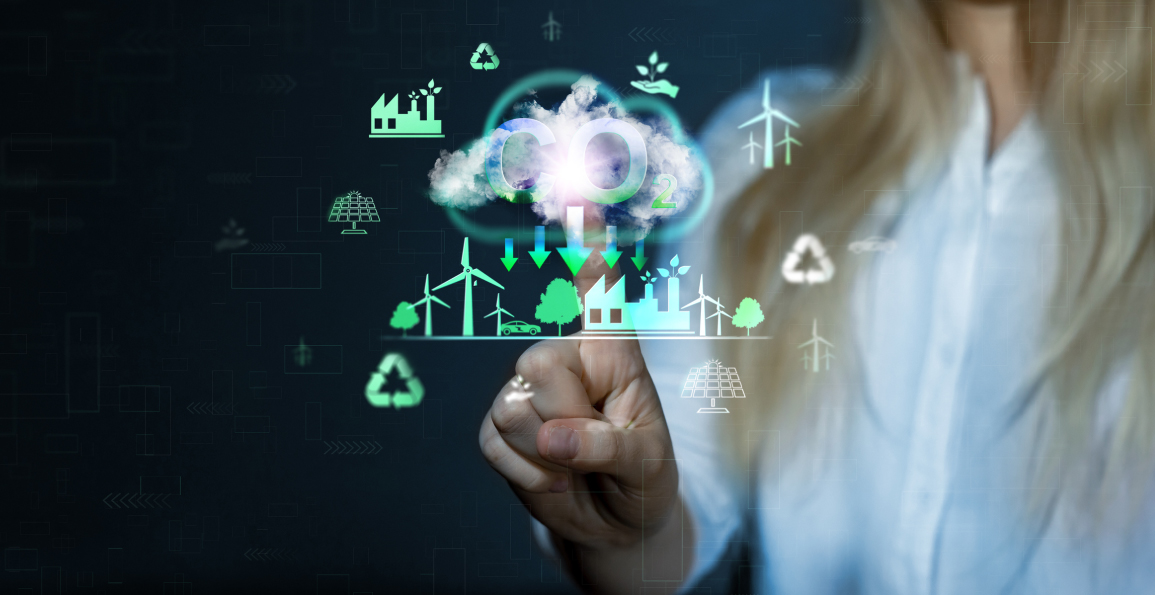 One of the immediate benefits of avoiding excess production is a reduction in the need for raw materials. When companies produce only what is needed to meet customer demand, they can reduce their reliance on sourcing raw materials, which often require energy-intensive transportation methods. Fewer shipments of raw materials lead to lower transportation costs and subsequently contribute to decreased energy consumption and fewer greenhouse gas emissions.
Moreover, DDMRP also aids in minimizing excess inventory. Instead of keeping large stockpiles of products, companies can maintain leaner inventories that are more in line with customer demand. This not only helps in saving space and resources but also reduces the need for storing goods away from the production site, resulting in additional transportation cost savings and lowered environmental impact.
Another crucial aspect of reducing excess inventory is the avoidance of product obsolescence. When items sit in storage for extended periods, there is a higher chance that they may become outdated or lose relevance in the market. This often leads to waste disposal, as unsold and obsolete products need to be discarded, adding to the environmental burden. By streamlining inventory and producing only what is needed, businesses can minimize the risk of obsolescence and, in turn, reduce waste generation.
Additionally, avoiding excess production also positively impacts water usage and other natural resources. Many manufacturing processes rely heavily on water, and minimizing unnecessary production helps conserve this valuable resource. Sustainability is intricately linked to responsible resource management, and DDMRP plays a vital role in achieving this goal.
Avoid stock-outs
Avoiding stock-outs is a crucial aspect of efficient supply chain management. When inventory runs out, it disrupts the smooth flow of goods and services, leading to several emergency activities that can be detrimental both economically and environmentally.
Express shipment
Express shipment is one of the emergency measures taken to deal with stock-outs. When products are urgently needed, companies may resort to using air freight instead of sea freight to expedite delivery. However, this quick fix comes at a significant cost, as air freight is much more expensive than sea freight. Moreover, air transportation consumes a higher amount of energy, contributing to increased carbon emissions and environmental impact. By avoiding stock-outs, companies can plan their shipments better, opting for more sustainable and cost-effective transportation methods.
Cross-shipment
Cross-shipment is another approach used to tackle stock-outs. This involves transferring inventories from overstocked locations to meet the demand at the stocked-out location. While it may seem like a viable solution, cross-shipment incurs additional transportation costs, as goods need to be moved between different locations. This not only adds financial burdens but also increases greenhouse gas emissions, as more vehicles are deployed for transportation. By maintaining optimal inventory levels and avoiding stock-outs, the need for cross-shipment can be minimized, leading to a more efficient and environmentally friendly supply chain. For example, Our first DDMRP project was carried out for Allergan, focusing on their finished goods distribution network. Through this project, we successfully eradicated the need for cross-shipments, which had been previously employed to realign inventories between their various finished goods warehouses.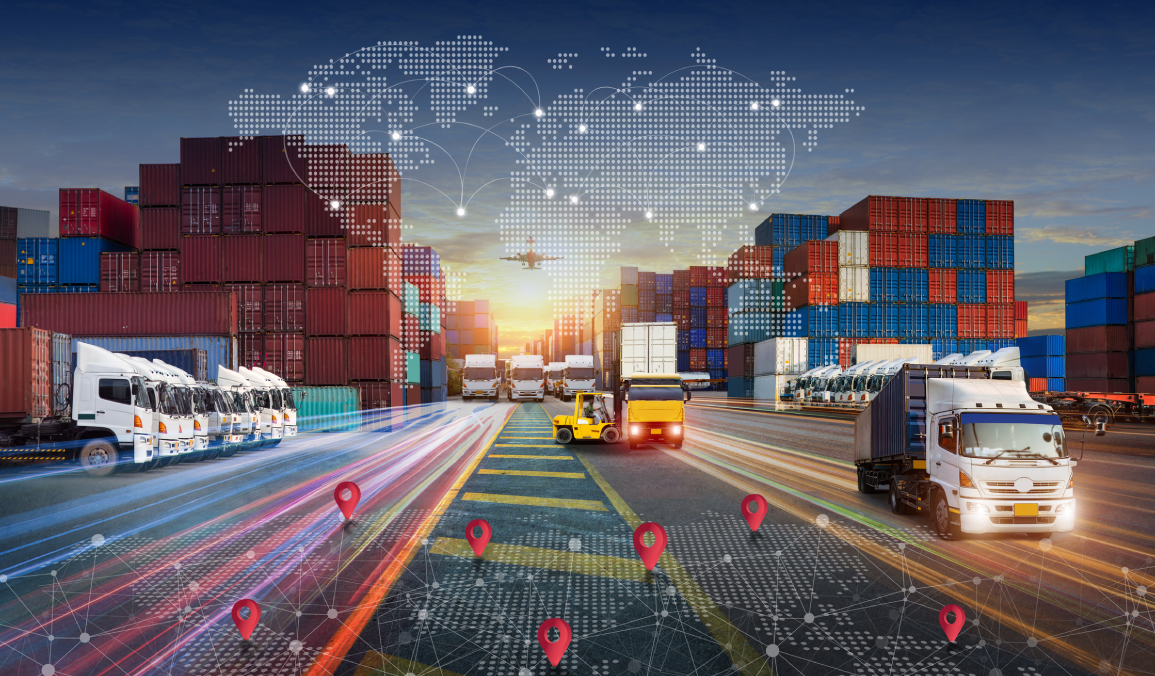 Reprocessing
Reprocessing is an emergency measure taken when a product is no longer wanted or needed. Instead of disposing of the product, companies may try to convert it into another finished product that is in demand. While this may seem like a sustainable solution, it actually leads to wastage of energy and resources. Reprocessing requires additional manufacturing processes, resulting in higher energy consumption and environmental impact. By ensuring that products are produced and sold according to demand, companies can reduce the need for reprocessing and minimize their ecological footprint.
Planning and scheduling changes.
Planning and scheduling changes are common responses to stock-outs. When a company faces unexpected inventory shortages, it often needs to reshuffle its production and delivery schedules. These changes can disrupt the entire supply chain, causing delays, inefficiencies, and additional resource consumption. By maintaining sufficient inventory levels and accurately forecasting demand, companies can minimize the need for frequent planning and scheduling changes, creating a more stable and environmentally friendly supply chain.
DDMRP ensures that inventory is positioned strategically at various points in the supply chain, reducing the need for cross-shipments and express shipments. Moreover, DDMRP promotes a pull-based approach to production, meaning products are manufactured based on actual customer demand, minimizing the need for reprocessing and the generation of excess inventory. By implementing DDMRP, companies can enhance their planning and scheduling processes, ensuring better alignment with real-time demand fluctuations and reducing the need for constant changes to production schedules. Overall, DDMRP empowers businesses to optimize their supply chain operations, enhance responsiveness, and proactively prevent the adverse economic and environmental impacts associated with stock-outs and emergency activities.
Conclusion
As the world faces mounting environmental challenges, businesses must step up their efforts to adopt sustainable practices throughout their operations. As a critical component of business operations, the supply chain plays a significant role in shaping a company's environmental responsibility. Demand Driven Material Requirements Planning (DDMRP) is a powerful solution that aligns sustainability objectives with demand-driven principles.
As more companies recognize the value of demand-driven sustainability, the adoption of DDMRP is likely to grow. By implementing these principles, businesses can improve their bottom line and contribute significantly to a greener and more sustainable future for our planet.
"Enhance environmental responsibility in your supply chain with demand-driven sustainability. Get in touch today!"