In today's fast-paced and customer-driven business landscape, delivering products on time is not just a goal; it's a necessity. Customers expect their orders to arrive promptly, and any delays can lead to dissatisfaction and potentially loss of business. Achieving on-time delivery requires a robust and adaptive fulfilment strategy, and Demand Driven Material Requirements Planning (DDMRP) is emerging as a game-changer in this regard. This article highlights DDMRP's customer-centric approach to fulfilment, ensuring that products are delivered on time while minimising excess inventory and preventing stockouts.
Understanding the Customer-Centric Approach
Before diving into the specifics of DDMRP, let's first explore what it means to have a customer-centric approach to fulfilment. Traditionally, supply chain management focused on optimising processes, reducing costs, and ensuring efficiency. While these aspects remain critical, more is needed to meet the demands of today's customers.
A customer-centric approach prioritises the customer's needs and expectations throughout the supply chain. It emphasises:
Customer Demand Understanding
At the heart of the customer-centric approach lies a profound understanding of customer demand. Beyond mere forecasting, businesses striving to be customer-centric are committed to continuously monitoring customer preferences, buying patterns, and market trends. They recognize that today's customers are fickle, and their importance can change rapidly. To keep pace, businesses must develop mechanisms to gather real-time data on customer demands and preferences. By leveraging data analytics and market insights, they can fine-tune their product offerings and ensure that they are responsive to changes in customer demand. This customer-centric focus positions businesses to not only meet but also anticipate customer needs, thereby fostering loyalty and satisfaction.
Agility and Flexibility
In the customer-centric fulfilment arena, agility and flexibility are non-negotiable attributes of a successful supply chain. Businesses committed to this approach understand that customer demands can be highly dynamic. To thrive in such an environment, they must have the ability to swiftly adapt and respond to changes in customer requirements or unforeseen disruptions in the supply chain. This means that production schedules, reorder points, and inventory levels should be subject to rapid adjustments. An agile supply chain can seamlessly switch gears to accommodate shifts in customer preferences or sudden changes in market conditions. By doing so, businesses ensure that they can consistently meet customer expectations even in the face of unforeseen challenges.
Efficient Use of Resources
While the customer is central to a customer-centric approach, businesses can still consider resource efficiency. In fact, it underscores the importance of efficient resource utilisation. Customer-centric fulfilment acknowledges that resources such as capital, inventory, and transportation are finite and valuable. Therefore, businesses need to strike a delicate balance between fulfilling customer needs and managing costs effectively. This involves minimising excess inventory, optimising transportation routes, and diligently reducing waste in the supply chain. By operating efficiently, businesses can allocate resources more judiciously, freeing up capital for strategic investments while still delivering exceptional customer experiences. In essence, a customer-centric approach harmonises customer satisfaction with resource optimization, creating a win-win scenario for businesses and their customers.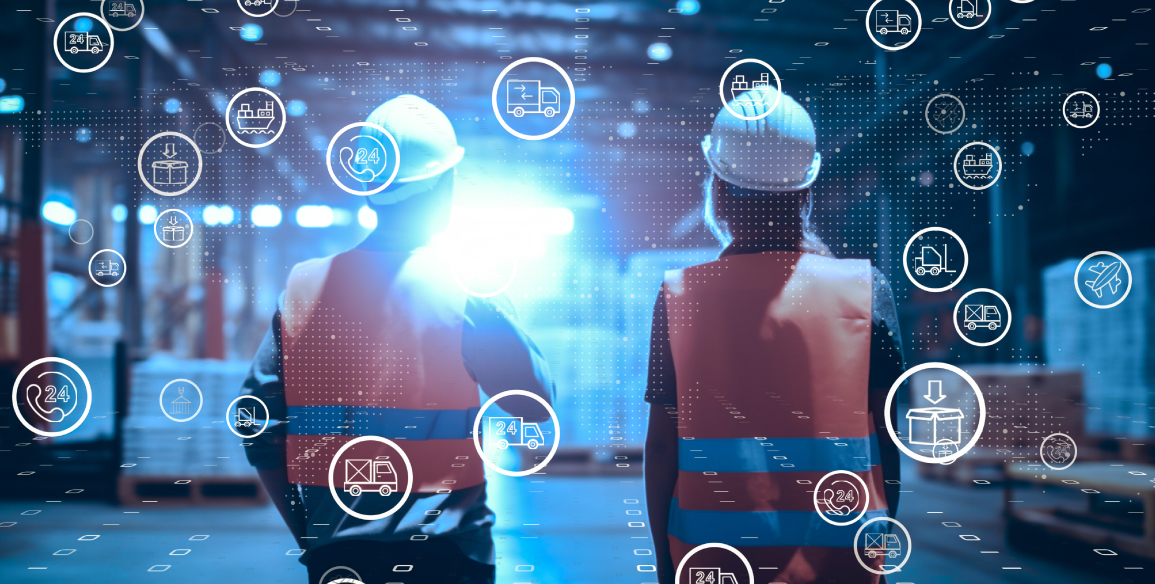 The Evolution of DDMRP
DDMRP is a methodology that aligns perfectly with the customer-centric approach to fulfilment. DDMRP has gained traction in recent years as businesses recognize the limitations of traditional Material Requirements Planning (MRP) systems in today's volatile markets.
From MRP to DDMRP
The transition from traditional Material Requirements Planning (MRP) systems to Demand Driven Material Requirements Planning (DDMRP) signifies a pivotal shift in supply chain management. MRP systems have stood as the stalwart foundation of supply chain planning for several decades, employing forecasts and fixed lead times as their primary tools for determining when and how much to order. These systems, while effective in more stable environments, often need to be equipped to navigate the intricacies of dynamic market conditions characterised by fluctuating demand and unforeseen supply disruptions. It is precisely in these complex scenarios that DDMRP emerges as a beacon of innovation and adaptability, offering a dynamic and demand-focused approach to supply chain management that redefines the way businesses respond to the ever-changing demands of the modern marketplace.
The Principles of DDMRP
DDMRP is revolutionising supply chain management with its customer-centric and dynamic approach. At its core, DDMRP is guided by several fundamental principles that collectively enhance supply chain responsiveness and effectiveness.
Decoupling Points
One of the foundational principles of DDMRP is the concept of decoupling points. These strategically positioned inventory buffers act as shock absorbers within the supply chain, placed at critical junctures in the production and distribution process. Decoupling points serve as a protective barrier, allowing the system to absorb variability in demand or supply without disrupting the overall flow. By decoupling key stages of production and distribution, DDMRP ensures that disruptions at one point do not cascade throughout the entire supply chain, thus enhancing the system's resilience and ability to respond swiftly to changes in demand.
Dynamic Adjustments
In stark contrast to traditional Material Requirements Planning (MRP) systems, which rely heavily on static calculations and predefined lead times, DDMRP is marked by its dynamic approach. Inventory levels are continually adjusted based on real-time demand and supply conditions. This dynamic responsiveness is a game-changer, ensuring that the right amount of inventory is available precisely when it's needed. By responding to actual demand rather than relying on forecasts alone, DDMRP minimises the risk of stockouts, which can lead to customer dissatisfaction, while simultaneously preventing excess stock, which ties up valuable capital and warehouse space.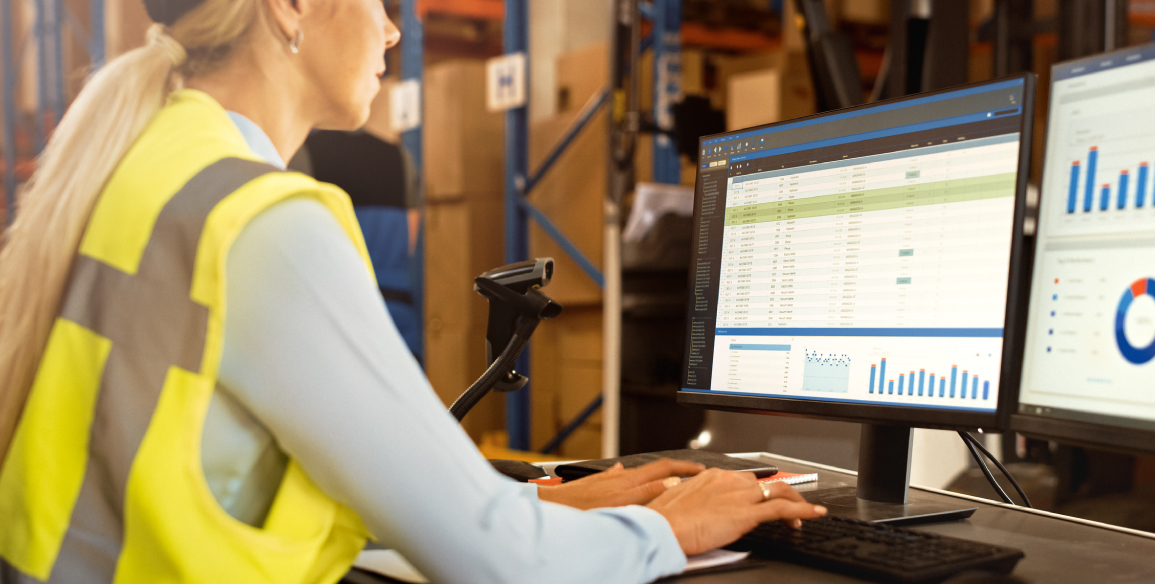 Demand Driven Prioritisation
DDMRP introduces the practice of demand driven prioritisation. This means that items are ranked and managed based on their actual demand and criticality within the supply chain. High-demand or critical items are given precedence in terms of inventory management and production scheduling. By ensuring that the most essential products are readily available, DDMRP eliminates delays in fulfilling customer orders for these high-priority items, ultimately bolstering customer satisfaction and loyalty.
Flow-Based Planning
Flow-based planning is a cornerstone of DDMRP. It encourages businesses to embrace a production and distribution approach that minimises batch sizes and reduces lead times. This lean and agile methodology allows companies to respond swiftly to evolving customer requirements and market dynamics. By streamlining processes and optimising the flow of goods, DDMRP enhances supply chain efficiency and resilience. Reduced batch sizes also translate into less excess inventory, which aligns with the principle of efficient resource utilisation.
Customer-Centric Fulfilment with DDMRP
DDMRP is a transformative methodology that empowers businesses to achieve customer-centric fulfilment by redefining their supply chain strategies. Let's delve into how DDMRP facilitates customer-centric fulfilment and revolutionises the way businesses meet their customers' needs:
Enhanced Demand Visibility
DDMRP's dynamic adjustments and real-time monitoring of demand provide businesses with an unprecedented level of visibility into customer requirements. This heightened visibility allows for more accurate demand forecasting and responsive decision-making. Armed with comprehensive data on customer preferences and market trends, businesses can anticipate shifts in demand and make informed adjustments to their supply chain operations. This enhanced visibility serves as a strategic advantage, enabling companies to align their resources precisely with customer demand and stay ahead of the curve.
Improved On-Time Delivery
One of DDMRP's primary objectives is to ensure products are delivered on time, a cornerstone of customer-centric fulfilment. By maintaining optimal inventory levels and strategically placing buffers at decoupling points, DDMRP significantly mitigates the risks of stockouts and delays. This translates into a marked improvement in on-time delivery performance. Customers receive their orders promptly, leading to heightened satisfaction and loyalty. Businesses that consistently meet delivery commitments gain a competitive edge in the market and earn a reputation for reliability and trustworthiness.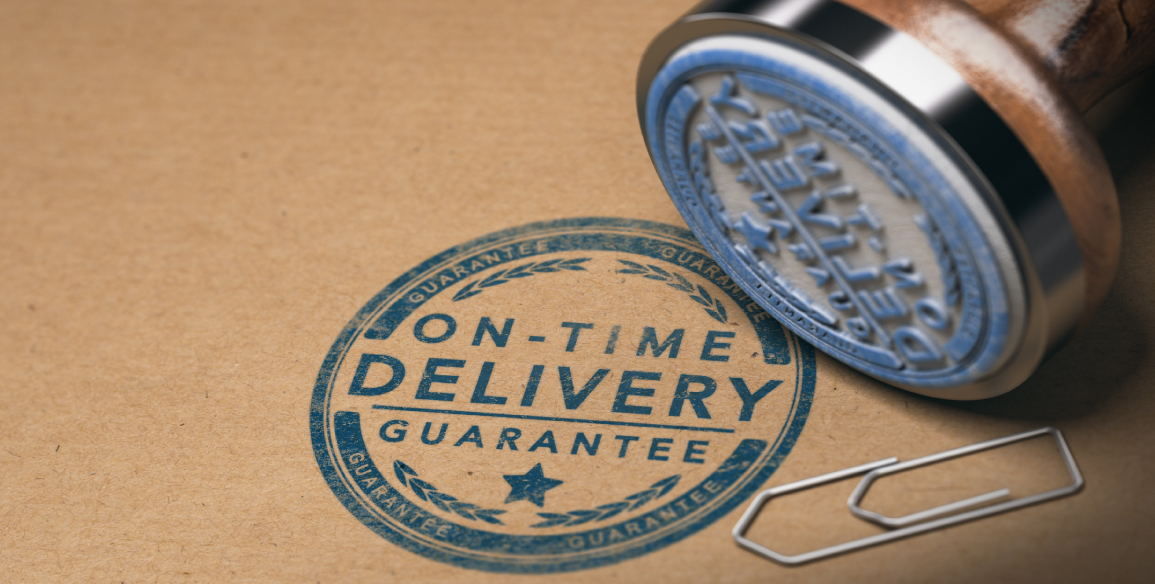 Minimised Excess Inventory
Excess inventory is a financial burden that ties up capital and increases carrying costs. DDMRP's demand driven approach actively combats this problem. It ensures that products are ordered only when there is a genuine need based on actual demand. As a result, businesses can operate with leaner inventory levels, freeing up capital that can be invested strategically in growth initiatives. Minimising excess inventory aligns with the principle of efficient resource utilisation, allowing companies to deploy their financial resources more judiciously.
Preventing Stockouts
Stockouts, which occur when products are unavailable when customers want them, can be detrimental to customer satisfaction and lead to lost sales. DDMRP employs two fundamental mechanisms to prevent stockouts effectively. First, it strategically places decoupling points and inventory buffers, guaranteeing that critical items are always available even when faced with fluctuations in demand or unexpected supply disruptions. Second, it utilises demand driven prioritisation to ensure that high-priority items receive preferential treatment, reducing the risk of stockouts for crucial products. This proactive approach ensures that customers receive what they need when they need it.
Responsiveness to Market Changes
In the modern business landscape characterised by rapid market changes and evolving customer preferences, adaptability is paramount. DDMRP's agility and flexibility are instrumental in enabling businesses to respond to these dynamic conditions swiftly. The flow-based planning approach advocated by DDMRP reduces batch sizes and minimises lead times. This lean methodology ensures that businesses can adjust production and distribution plans rapidly, effectively keeping pace with market shifts. Responsiveness to market changes is a strategic advantage, allowing companies to remain competitive and seize new opportunities as they arise.
Implementing DDMRP for Customer-Centric Fulfilment
Implementing DDMRP is a strategic endeavour that requires careful planning and a commitment to change. Here are the key steps to consider when adopting DDMRP to achieve customer-centric fulfilment:
Assess Current Processes
The first step in implementing DDMRP is to assess your current supply chain processes comprehensively. This includes evaluating your existing demand forecasting methods, inventory management practices, and production scheduling procedures. This assessment serves as a baseline for identifying areas where DDMRP principles can be effectively integrated. By understanding your current processes, you can pinpoint specific pain points and inefficiencies that DDMRP can address.
Identify Decoupling Points
Decoupling points are pivotal to the successful implementation of DDMRP. These points act as strategic inventory buffers strategically positioned within your supply chain. They serve as a safeguard against disruptions and fluctuations in demand or supply. Identifying where to place these decoupling points is crucial. Decoupling points should be strategically located to absorb variability and ensure smooth production and distribution flows. Careful consideration of your supply chain's unique dynamics and challenges will help determine the optimal placement of these buffers.
Implement DDMRP Software
Consider investing in DDMRP-specific software to facilitate the dynamic adjustments and calculations integral to effective DDMRP implementation. DDMRP software automates the processes involved in maintaining the correct inventory levels based on real-time demand and supply conditions. It also provides real-time visibility into demand and inventory levels, making it easier to manage your supply chain efficiently. Leveraging such software streamlines the DDMRP process, enhancing accuracy and responsiveness while reducing the administrative burden on your team.
Train Your Team
DDMRP requires a shift in mindset and a new way of working within your organisation. To ensure successful adoption, provide comprehensive training and education to your team members. Ensure that they understand the principles and practices of DDMRP and can implement them effectively. This training should extend across various departments, including supply chain, production, and inventory management. A well-trained team is crucial for ensuring that DDMRP is embraced throughout the organisation and integrated seamlessly into daily operations.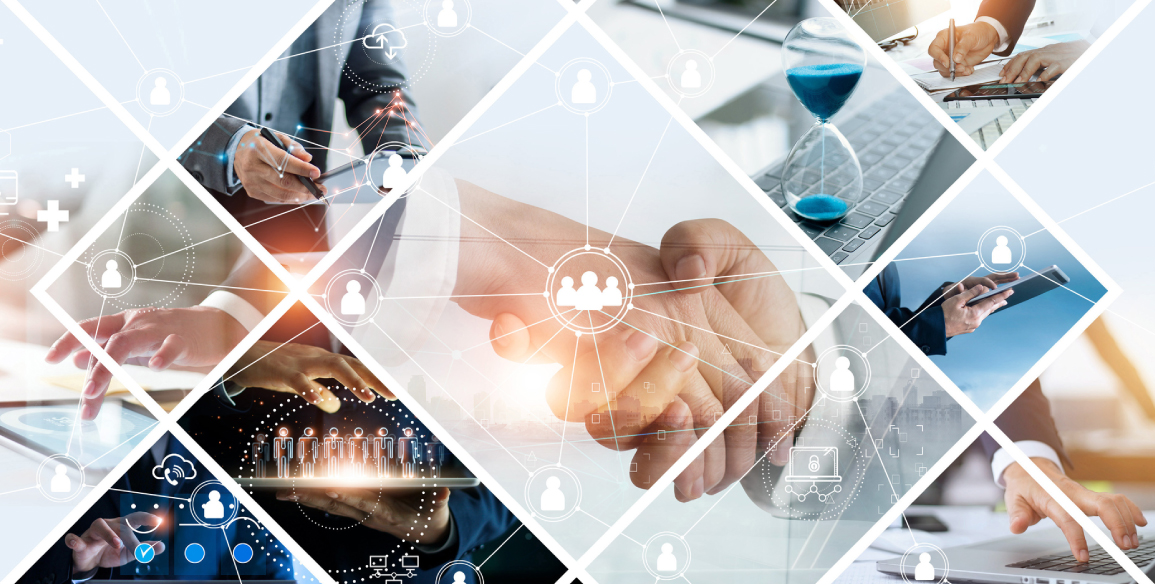 Monitor and Adjust
DDMRP is not a static system but rather one that thrives on continuous improvement. It's imperative to monitor the performance of your DDMRP system regularly. This includes ongoing assessment and fine-tuning of decoupling points, updating demand forecasts based on evolving market conditions, and optimising inventory levels. By continuously monitoring and adjusting your DDMRP implementation, you can adapt to changing customer demands and market dynamics effectively. This flexibility ensures that your supply chain remains aligned with your customer-centric goals and is equipped to deliver superior results consistently.
Conclusion
In conclusion, DDMRP represents a transformative approach to supply chain management that aligns perfectly with the imperative of customer-centric fulfilment. The customer-centric approach, which emphasises understanding customer demand, agility, and efficient resource utilisation, has become indispensable in the modern business landscape. DDMRP, with its core principles, emerges as the solution of choice for businesses seeking to excel in this customer-centric paradigm.
Elevate your fulfilment game with DDMRP. Contact Patrick Rigoni for expert insight!