Amidst the dynamic and constantly evolving business environment of our times, the capacity to swiftly adapt to fluctuations in demand is an essential determinant of success. The realm of supply chain management has undergone a significant transformation over the years, and within this transformation lies one particularly promising strategy: Demand-Driven Material Requirements Planning (DDMRP). This article ventures into the domain of DDMRP, shedding light on its remarkable capability to detect and react to demand shifts, empowering businesses to promptly adjust to market changes, curtail lead times, and elevate overall customer satisfaction.
The Traditional Supply Chain Challenge
Traditionally, supply chains have been meticulously engineered with a singular focus on efficiency and cost reduction. In this model, companies would forecast demand well in advance, meticulously plan production schedules, and order raw materials based on these predictions. While this approach proved effective in stable markets characterised by predictable demand patterns, it often birthed significant challenges when faced with unexpected fluctuations in demand.
The Bullwhip Effect
One pervasive issue in traditional supply chains is the notorious bullwhip effect. This phenomenon manifests as minor fluctuations in consumer demand, akin to the gentle flick of a whip, which subsequently magnify and reverberate upstream through the supply chain. As this distortion propagates, it wreaks havoc by causing excess inventory, inflating carrying costs, and introducing inefficiencies into the entire supply chain process. The bullwhip effect strains operational resources and imperils a company's ability to maintain cost-effective inventory levels.
Lead Time Challenges
Traditional supply chains often grapple with the formidable challenge of lead times. These lead times can be unduly lengthy, referring to the duration required for procuring materials and manufacturing products. Consequently, during periods of high demand, companies may face stock outs as they struggle to replenish their inventory quickly enough. Conversely, during downturns or fluctuations, extended lead times may accumulate excessive inventory, which imposes carrying costs and reduces overall profitability. These lead time challenges accentuate the critical importance of supply chain agility and responsiveness.
Forecasting Errors
Accurate demand forecasting represents a perpetual problem in traditional supply chains. Even with the most sophisticated tools and methodologies, errors are inherent in the forecasting process. These errors can manifest as overestimations or underestimations of future demand, which have far-reaching consequences. Overproduction due to overestimation results in surplus inventory, tying up capital and leading to financial losses. Conversely, underproduction stemming from underestimation compromises the company's ability to meet customer expectations, erodes customer satisfaction, and can even result in the loss of valuable business opportunities. Thus, the peril of forecasting errors looms large over traditional supply chains, underscoring the imperative for more adaptive and demand-centric approaches.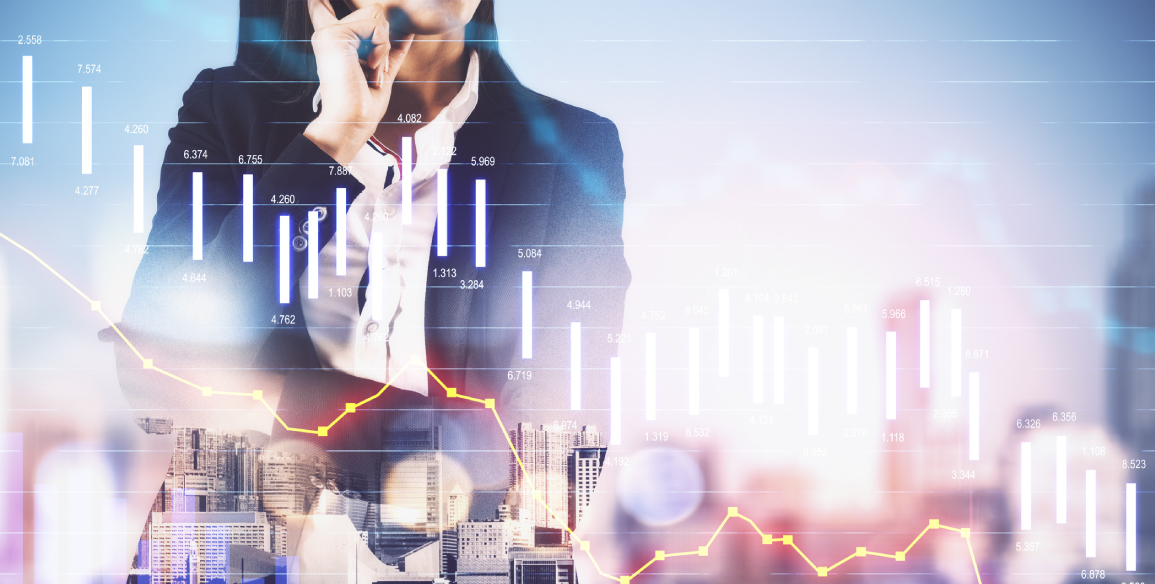 Enter DDMRP: A Paradigm Shift in Supply Chain Management
Demand-Driven Material Requirements Planning (DDMRP) represents a revolutionary paradigm shift in supply chain management. This methodology, developed by Carol Ptak and Chad Smith, is specifically designed to address the shortcomings and limitations of traditional supply chain approaches. At its core, DDMRP strongly emphasises real-time demand signals, the strategic use of inventory buffers, and dynamic adjustments, all of which work in concert to ensure that supply chains remain agile and exceptionally responsive to market dynamics. Below, we delve into the fundamental principles of DDMRP and explore how they effectively empower businesses to navigate the challenges posed by demand fluctuations.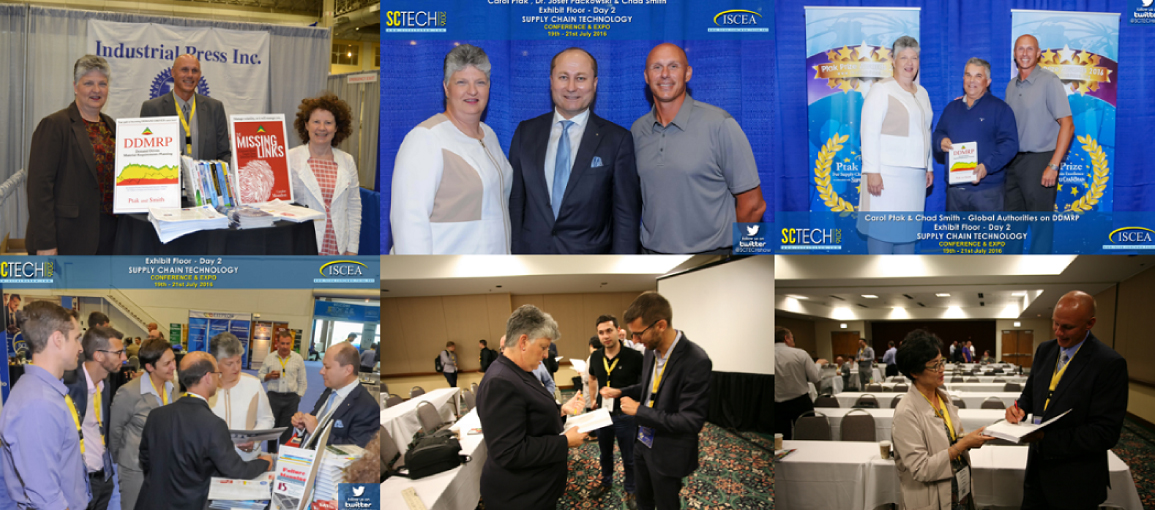 Dynamic Demand Sensing
DDMRP's foundational pillar lies in its ability to dynamically sense changes in demand. In stark contrast to traditional methods reliant on historical data and forecasts, DDMRP systems harness the power of real-time demand signals to inform inventory and production decisions. This real-time approach provides supply chain managers with a steady stream of accurate and up-to-date information, empowering them to respond swiftly to shifts in customer demand. By eliminating the lag associated with outdated data, DDMRP equips organisations with a competitive edge, ensuring they can make agile decisions in a rapidly evolving marketplace.
Buffer Management
Central to DDMRP is the concept of buffer management. Inventory buffers are strategically positioned at critical junctures within the supply chain, acting as shock absorbers capable of shielding the entire process from disruptions stemming from demand fluctuations or variations in the supply chain itself. These buffers can be judiciously placed at key locations, including raw materials, work-in-progress, and finished goods. By strategically buffering critical points along the supply chain, DDMRP provides organisations with a robust defence mechanism against the market's inherent volatility.
Demand-Driven Prioritisation
DDMRP introduces the innovative notion of "demand-driven prioritisation." This concept empowers organisations to prioritise their efforts based on what truly matters—meeting customer demand. By aligning production and procurement activities with actual, real-time demand, companies can focus their resources on items of utmost importance to customer satisfaction. This strategic alignment minimises the impact of disruptions on key products and enables companies to maintain consistently high service levels. As a result, DDMRP ensures that customer expectations are met and often exceeded.
Decoupling Points
Decoupling points represent strategic locations within the supply chain where inventory buffers are intentionally positioned to decouple interdependent processes. DDMRP meticulously identifies these pivotal points and ensures that the size and placement of inventory buffers are meticulously calibrated. This fine-tuning allows for the uninterrupted flow of materials and products through the supply chain while providing a robust defence against potential disruptions. In essence, decoupling points serve as control mechanisms that mitigate the ripple effects of disruptions, enabling businesses to maintain operational continuity.
Continuous Improvement
DDMRP's commitment to excellence doesn't conclude with implementation. Instead, it places a strong emphasis on the principle of continuous improvement. Organisations that embrace DDMRP routinely review and adjust their inventory buffers based on actual demand patterns and performance data. This iterative process allows supply chains to evolve, becoming more responsive and efficient. By continually fine-tuning their operations, businesses can maximise the benefits of DDMRP and stay at the forefront of supply chain management practices.
Benefits of DDMRP: Why It Matters
Implementing a Demand-Driven Material Requirements Planning (DDMRP) strategy offers many advantages to organisations navigating the complexities of today's dynamic business landscape. Here are some key benefits that underscore why DDMRP matters:
Improved Responsiveness
DDMRP equips organisations with the ability to respond swiftly and effectively to changes in customer demand. Whether faced with a sudden surge in orders or a shift in market preferences, DDMRP's real-time demand sensing and dynamic adjustments ensure that supply chains can adapt quickly. This responsiveness enhances customer satisfaction and allows businesses to capture opportunities and remain competitive in a rapidly changing environment.
Reduced Lead Times
One of the standout benefits of DDMRP is the significant reduction in lead times. By strategically placing inventory buffers and minimising dependencies within the supply chain, DDMRP enables companies to expedite their product delivery processes. Shorter lead times translate to faster responses to customer orders, giving businesses a competitive edge by delivering what customers want precisely when they want it. This agility in meeting customer demands can be a decisive factor in retaining market share and customer loyalty.
Enhanced Customer Satisfaction
At the heart of any thriving business is meeting and exceeding customer expectations. DDMRP plays a pivotal role in achieving this objective by ensuring that companies consistently have the right products available when customers need them. This, in turn, leads to higher levels of customer satisfaction, increased customer retention, and a bolstered brand reputation. Satisfied customers are more likely to return and become brand advocates, contributing to sustained growth and success.
Optimised Inventory Levels
DDMRP strikes an intricate balance between maintaining sufficient inventory to meet demand and avoiding the excess carrying costs associated with overstocking. Through the strategic placement of inventory buffers and continuous adjustments based on actual demand, companies can optimise their inventory levels. This optimization minimises waste, reduces the financial burden of carrying excess inventory, and bolsters cash flow—a critical factor in the financial health of any organisation.
Resilience in Uncertain Times
In an era characterised by uncertainty and the potential for disruptions at any moment, DDMRP is a formidable tool for building resilience within the supply chain. The buffer system, a hallmark of DDMRP, acts as a shock absorber, absorbing the impact of unexpected events such as natural disasters, supply chain disruptions, or abrupt shifts in market conditions. This resilience ensures business continuity, safeguards against financial losses, and enhances the ability to weather unforeseen challenges, ultimately contributing to long-term sustainability and success.
Real-World Success Stories
To illustrate the impact of DDMRP, let's look at a few real-world success stories of companies that have embraced this demand-driven approach.
Louis Vuitton
Louis Vuitton's supply chain has realised substantial advantages by adopting DDMRP. For instance, it has achieved a remarkable 30% reduction in inventory levels while ensuring uninterrupted product availability for customers. Furthermore, delivery times have been enhanced by as much as 50%.
DDMRP has ushered in a new era of agility and responsiveness for Louis Vuitton, enabling the company to adapt to market fluctuations swiftly. This transformation has also enhanced information and communication flow across the organisation.
The firm has experienced a notable decline in instances of stockouts, leading to marked improvements in customer service. Additionally, implementing DDMRP has resulted in a harmonised supply chain, leading to reduced lead times and enhanced synchronisation.

Coca-Cola Bottlers' Sales & Services
Coca-Cola Bottlers' Sales & Services (CCBSS), responsible for manufacturing and distribution in Africa, implemented DDMRP to cope with demand variability. The outcome? They reduced inventory by 25% while maintaining service levels. This translated to substantial cost savings and improved operational efficiency.
These case studies underscore the transformative potential of DDMRP for businesses across various industries. A demand-driven approach can help organisations achieve remarkable efficiency, customer satisfaction, and competitiveness results.
Valmex
Valmex, a top heat exchanger manufacturer in Italy, faced the challenge of volatile demand in their industry. In 2011, they explored the Theory of Constraints (TOC) but found it lacked the adaptability they needed. To improve operational efficiency, Valmex invested in training their team with Demand Driven Planner Professional (DDPP) certification with Patrick Rigoni, who led the new demand driven operating model design and supported the DDMRP implementation from the start.
Implementing DDMRP transformed their operations. It offered forward-looking insights and maintained their focus on dynamic inventory management and buffer usage. Valmex also adopted Demand Driven Sales and Operations Planning (DDS&OP), improving supply forecasting and communication and key performance indicators (KPIs) enhanced production monitoring and collaboration within the company.
Valmex's journey with Demand Driven methodologies demonstrated their commitment to innovation and growth. Today, they remain a leader in heat exchanger manufacturing, a testament to the transformative power of these approaches.
The Path Forward in Supply Chain Management: Embracing Demand-Driven Excellence
DDMRP centres its approach on core principles like real-time demand sensing, buffer management, and a commitment to continuous improvement. These elements empower businesses to achieve crucial objectives: reducing lead times, optimising inventory levels, and elevating customer satisfaction. The tangible success stories of companies that have wholeheartedly embraced DDMRP serve as compelling evidence of its potential to revolutionise the supply chain management landscape.
Looking ahead, it is increasingly likely that DDMRP adoption will become a commonplace practice among organisations. The growing recognition of the imperative need for supply chain agility and responsiveness fuels this trend. Those entities that wholeheartedly embrace this demand-driven methodology position themselves favourably to thrive within the ever-evolving terrain of contemporary business.
In summary, DDMRP transcends mere supply chain methodology; it represents a strategic advantage. It equips companies with the confidence and tools needed to navigate the intricate challenges of the modern marketplace. By perceiving and promptly reacting to shifts in demand, DDMRP charts a course toward a new era of supply chain excellence where customer satisfaction, operational efficiency, and competitiveness seamlessly converge to drive unprecedented success.
Discover the future of supply Chains with DDMRP. Get in touch today!