As we are now in 2023, you should know that traditional methods have become obsolete, and you should make changes in your supply chain. Traditional MRP techniques based on sales predictions and stable supply have become increasingly unrealistic and are challenging to use in today's volatile markets.
To adapt to these new challenges, new approaches are necessary, so a new approach, Demand Driven Material Requirements Planning (DDMRP), was introduced in 2011 by the Demand Driven Institute. DDMRP offers a fresh, practical solution for aligning production and supply chain organizations with these evolving contexts.
You would need clarification on where to start and how to start. Don't worry. This article will explain how you can begin 2023 to be right on track.
DDMRP – a new way to manage the supply chain
DDMRP, or Demand Driven Material Requirements Planning, is an advanced technique in supply chain management that focuses on utilizing real-time demand information to optimize inventory management and production planning across various levels of the supply chain.
It combines aspects of Material Requirements Planning (MRP) and Distribution Requirements Planning (DRP) while also incorporating principles from Lean and the Theory of Constraints to reduce variability and improve visibility. DDMRP is a critical component of the Demand Driven Operating Model (DDOM) that generates and manages supply orders. 
Who is Patrick Rigoni?
Patrick Rigoni is the founder of Patrickrigoni.ch  and a respected authority in Demand Driven methodologies, with over a decade and a half of experience in the supply chain field. He has a diverse background, having held operational and strategic roles throughout his career.
Starting out in hands-on roles at J&J's manufacturing plants, Patrick gained valuable experience in the field. He later earned certifications in Six Sigma Master Black Belt, Lean Assessing, and computer simulation modeling. He is a certified instructor in Demand Driven methodology, accredited by the Demand Driven Institute as a DDP and DDL master instructor; he recently got certified as a DDOP master.
In 2013, he co-founded SmartChain International LLP, a supply chain consulting firm that helps clients optimize their supply chains. As a founding partner, he played a pivotal role in building the company into a leading provider of supply chain management solutions. He co-created the agile and Demand Driven methodologies and concepts and was instrumental in overseeing numerous comprehensive supply chain transformations. Additionally, he developed advanced Demand Driven simulation tools and customized assessment tools.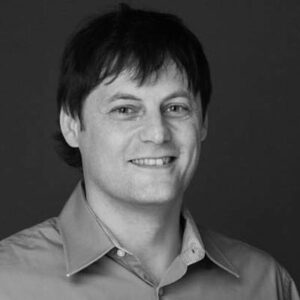 Learn the Demand Driven Learner (DDL) course with Patrick Rigoni!
Patrick Rigoni is committed to use education to empower and strengthen the supply chain industry. As a seasoned industry leader, Rigoni provides online and offline training programs to share his extensive knowledge and experience with others. He recognizes that supply chains are only as strong as their weakest link, and the mission is to eliminate any weak links through education. Rigoni offers various courses on supply chain management, intending to help professionals in the industry to become experts in their field.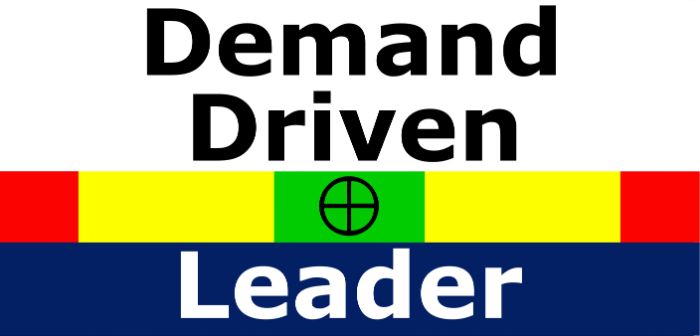 The Demand Driven Learner (DDL) program teaches you how to utilize the Demand Driven Operating Model and apply its principles to evaluate and analyze your business. This course covers the DDMRP model, S&OP, and its advantages. It also covers how to handle tactical and strategic aspects within the DDMRP framework. This program is mainly intended for functional managers but is also beneficial for front-line managers.
Upon completion of the program, you will receive a certificate from the Demand Driven Institute and have the opportunity to take a test to become a certified Demand Driven Leader Professional (DDLP).
Patrick Rigoni, in partnership with Advance Operations Management School, will conduct online sessions on February 16, 17, March 2 & 3, 2023, and June 15, 16, 29 & 30, 2023.
Also, an in-person session in Milan, Italy, on March 21 & 22, 2023
Do you want your supply chain to become Demand Driven?
Don't forget to register for this course.
Patrick Rigoni also offers more courses on understanding the fundamentals of supply chains, courses to help you better manage your supply chains, and many courses on various topics related to supply chain and supply chain management. 
Some more courses are:
Demand Driven Planner (DDPP) program
This program is intended for planning, purchasing, and supply chain management professionals who are responsible for implementing and maintaining DDMRP in their organizations.
Developed by the foremost experts on DDMRP at the Demand Driven Institute, the DDP program is a comprehensive training program that consists of 13 modules of in-depth DDMRP education. It is the authorized preparatory course for those looking to take the Demand Driven Planner Professional (DDPP)™ certification examination.
Demand Driven Operations (DDOP)™ program
Since Patrick recently got the Demand Driven Operational Professional (DDOP)™ certification, he will be teaching this course soon.
The DDO™ is an advanced, eight-hour course for those who have previously completed the Demand Driven Planner (DDP)™ program. It builds upon a deep understanding of DDMRP, delving into other aspects of the Demand Driven Operating Model (DDOM), such as control point scheduling, time and capacity buffer management, and balancing cost and flow in operations.
This program also includes unique content not covered in the DDP or DDL programs. It is ideal for you if you're in an operational scheduling and supervisory role or looking to understand the DDOM comprehensively.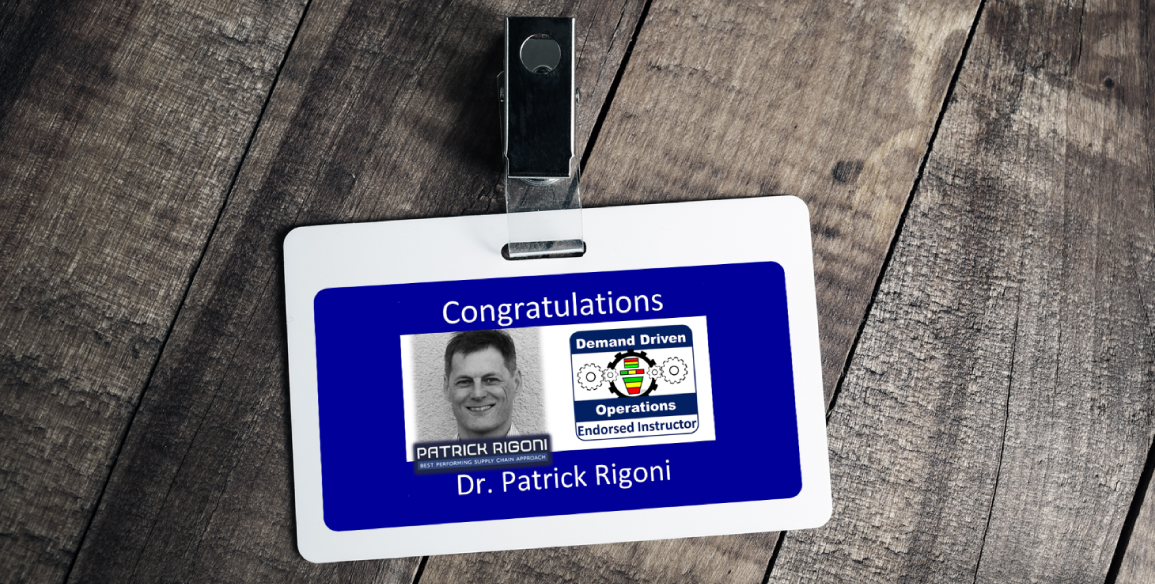 Why should you choose Patrick Rigoni for the DDL Program?
Patrick Rigoni's extensive industry knowledge, leadership skills, and detailed approach using unique techniques will aid you in improving your supply chain performance. With a willingness to try new methods and a dedication to advancing your supply chain, you can move away from conventional forecasting techniques and adopt Patrick Rigoni's Demand Driven approach for optimal results.
In addition to traditional learning methods, we offer interactive educational games such as the Demand Driven Bricks game (DDBrix) and the Demand Driven Beer Game.
The DDBrix game provides hands-on real-time experience for managing and understanding your supply chain.
If DDBrix is not suitable for your business, the Demand Driven Beer Game is another option that offers a simulation of supply chain management to learn how to optimize and stabilize it. 
How to prepare yourself for the DDL examination?
Watch the Module 1 video

on the

Demand Driven institute DDL

page before starting your scheduled DDL program.

You should

review the Demand Driven Institute Dictionary.

You should carefully

review the following pages on the Demand Driven Institute's website:
Watch several educational videos

on the above topics from the internet.
Conclusion
By enrolling in these courses, you will ensure that your supply chain stays ahead of the curve in 2023 and beyond. You can make your supply chain more efficient, effective, and profitable with the right tools and knowledge. So, don't wait any longer.Enroll now for the DDL program.
Interested in knowing how Patrick Rigoni can step up the game of your supply chain? Contact us today and get a free consultation.
Patrick Rigoni also offers in-depth DDMRP courses; if you are interested to know more about DDMRP for the supply chain for your company, here is the link to the NEW DDMRP Page.