Make-To-Order Definition
Make-To-Order or Made-To-Order (MTO) is a production method used by several businesses. In this methodology, the manufacturing process starts only after a confirmed order from a customer is received. This leads to increased time in delivery but allows for greater customisation. This is why it is also termed as mass customization. 
Elaborating the
Make-To-Order Meaning
This strategy entails that a firm goes into the manufacturing stage only when they know for sure that it will be sold. Thus, end products aren't available in the market in abundance. Neither can they be found lying in the inventory. Thus, companies can be absolutely sure that there is no stockpiling. Additionally, it can also be ensured that customers get exactly what they want because all orders are tailor-made. Each product is designed according to the specifications provided by the consumer. 
This is also known as pull-type supply chain management. This is because all products are manufactured only when there is a specific and particular demand from the consumer's end. However, while this method rules out the possibility of excess inventory, the delivery time increases a bit. Since production begins after the receipt of a confirmed order, a certain time needs to be given to the company to complete it.
Which Industry Sectors Follow The
MTO
Approach?
Orders are taken where the quantities are few because bulk orders can't be customized at one go. So this method is ideal for the making of one or a few products at a single point of time. Examples include the aviation industry, real estate and specific transportation for road and water. 
Suppose the Head Of State or Top Government Minister needs a special plane made with extra security features. Or a posh business center and residency need to have certain unique characteristics. All the related units go into manufacturing after it is known for sure that they will be bought no matter what happens.
The strategy is also adopted by automobile manufacturers and the electronics industry. This is because both these sectors face lightning speed technological advancement. If it so happens that they have a huge inventory of old models but customers are looking for innovations, it means trouble. The old stock won't be cleared and will lead to enormous revenue loss. Thus, it is better to adopt a strategy where the product will be sold for sure.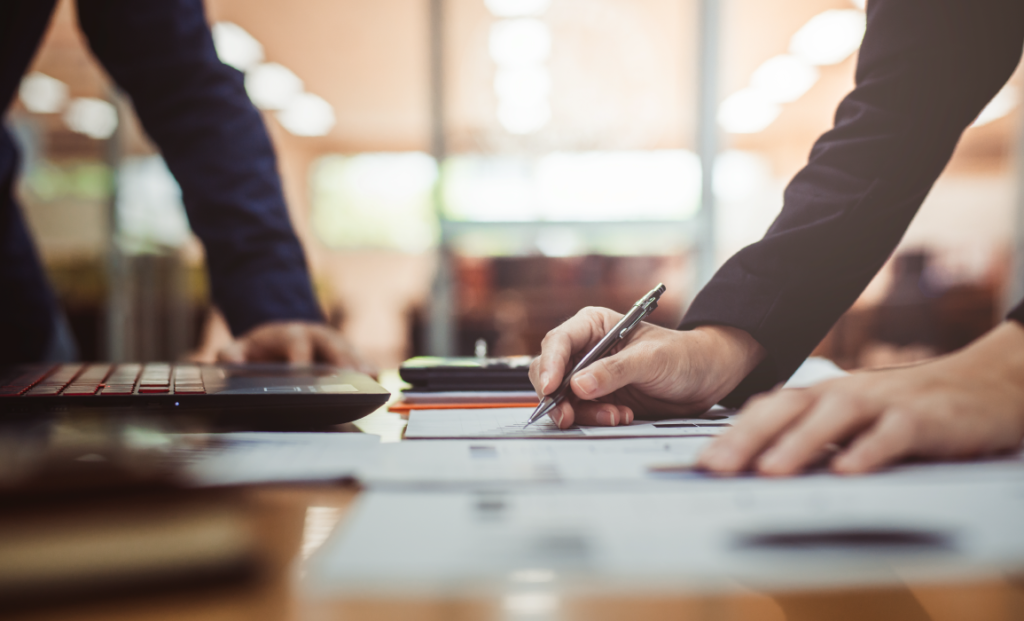 What Are The Advantages?
The main advantage of the MTO system is the ability to deliver orders with the exact specification and customisation required by the customer. It is most suitable for specialized sectors of the industry, such as aircraft manufacturing, construction, etc. However, in recent years, there has been an increased interest in sustainable fashion practices that reduce the carbon footprint and help the planet. This sector has seen a rise in successful MTO models. Thus, to put it once again, these are the benefits of this particular production method:
Better Efficiency:

In

MTO,

all orders are made to suit the specific needs of each customer therefore the labour and machines used in manufacturing tend to be more efficient. 

Greater Variety:

Companies can offer a variety of products. Each order is customised specifically for the customer which allows for a greater variety of products delivered and the ability to deliver unique items.
Reduces Wastage- Because goods are only manufactured after an order is confirmed there is no wastage due to unsold goods. This system also means reduced wastage of money and labour.
What Are The Disadvantages?
The two main disadvantages of MTO management are long delivery time and costly customization procedure. Customers may not like to wait for a specific time period and want something similar immediately. So the delivery date being a few days away from the payment of money, customers might get demotivated and cancel the order.
While customization is often desired and offers a personal shopping experience, not all consumers would choose to opt for an MTO model. If the same or similar product is readily available on shelves at lower costs as with MTS then consumers are more likely to opt for the latter. Pre-made and readily available products are often produced in bulk and cost less to manufacture. MTO will be more expensive for consumers.
So What Can Be Done?
There is another strategy in place which might be helpful for businesses. This is the Assemble-To-Order approach. In this method, all the raw materials are procured beforehand and available for the manufacturers. Thus, with the acquired substances, they go into production. However, this method takes the added caution of not producing the final and finished product. Instead, constituent parts are manufactured and kept ready.
This helps mitigate the drawbacks of the MTO method in two ways. One, since all the necessary constituent parts are already in place in the inventory, all that needs to be done is to assemble them. So putting them into an assembly line saves time and makes for a quicker delivery option. Moreover, since the parts are manufactured in bulk, the overall costs come down significantly. Defining which are the optimal intermediate constituent part to stock and managing these stocks efficiently is one of the techniques applied in demand-driven supply chain best practices.  
There are several demand-driven supply chain management practices available in the market. But most people aren't aware of them and don't know how they work. These practices save time and are extremely economical. Patrick Rigoni and his team have been helping people learn and imbibe these strategies. He can help you optimize your supply chain and make it more efficient.