Supply Chain Management (SCM) refers to the managing of flows of goods and services right from the first to the last stage. It includes all the steps including procuring the raw materials through to manufacturers where they transform and make the products. It ends ultimately with delivering it to the customer where the chain finally terminates. 
Optimizing Supply Chain Management means getting an edge over your competitors in meticulous handling of the supply curve. This brings about a direct, measurable, and scalable improvement and maximization of customer value and mitigates any unnecessary costs and expenditures. 
The main focus always remains on making the chain work efficiently and as economically as possible. SCM has everything under its scope- from acquiring the basic materials and developing a product as well as information services.
The Working And Functioning Of SCM
Supply Chain Management aims at centralizing the entire operation procedure and creating a seamless link between production and distribution. This also includes the extremely crucial aspect of shipping and storing, because inventory management is difficult. In this age of digitization, it is absolutely meaningless to coordinate activities through Excel sheets, phone calls, and emails. If a large firm misplaces one thing, a single mistake will spell disaster for the entire chain. 
This is why to ensure a completely hassle-free experience for all stakeholders, an optimized and efficient SCM becomes most important! Better management of the supply chain will guarantee faster and smoother customer delivery and also cut down extra costs. A tighter grip on inventories both internally and that of external vendors is important. This coupled with a close tab on production, distribution, and sales are the key to success for any business.
What Makes SCM Efficient?
A supply chain is basically a vast web of connections and a complex network of relationships. It includes a multitude of individuals from CEOs to the delivery staff, from people with laptops to warehouse personnel. In this vast chain of activities and resources, the primary task remains that of an effortless flow from one process to the next. SCM is responsible for all these contact points for the generation of value and sustainable growth for the company. 
A good way to keep a tab on the efficient operation and functioning of a supply chain is by monitoring KPIs. Key Performance Indicators help in a closer inspection and measurement of performance and optimization. There are certain indices that make the task of evaluating the scalability of the supply chain easier. 
One of them is the cash to cash cycle time. It refers to the time taken between the payment made for the procurement of raw materials and the amount received for the sale of products. An optimized cycle guarantees that the company doesn't face any liquidity crisis at a particular point in time. 
Perfect order rate is another index that distinguishes a good supply chain from an average one. This means the number of successful orders completed within a particular span of time. Thus, all measures must be taken to reduce errors that include damage to the goods, inaccurate package content, and late shipping. 
Inventory turnover is another important indicator. It refers to the time taken to sell the inventory and replace it with fresh stock. Another very important KPI is Return On Investment (ROI). This metric is used in the measurement of the profitability of the company. This is calculated by evaluating the profit in relation to capital investment.
Supply Chain Management entails keeping a tab on the above mentioned KPIs for possible improvement and enhancement of services. Changes must be made according to the fluctuations of the indicators to prevent any loss of revenue.
What Does The Supply Chain Manager Do?
The supply chain manager is responsible for handling all the logistical operations of the chain. This includes a number of steps beginning first with the strategizing of how the chain will function and planning accordingly. This is followed by handling the procurement and acquiring of all necessary raw materials to be used in the next stage. 
Manufacturing happens to be the next step where products are finally given a concrete shape. Then comes the aspect of delivering the finished goods to the retailers or other businesses. However, it simply doesn't end here.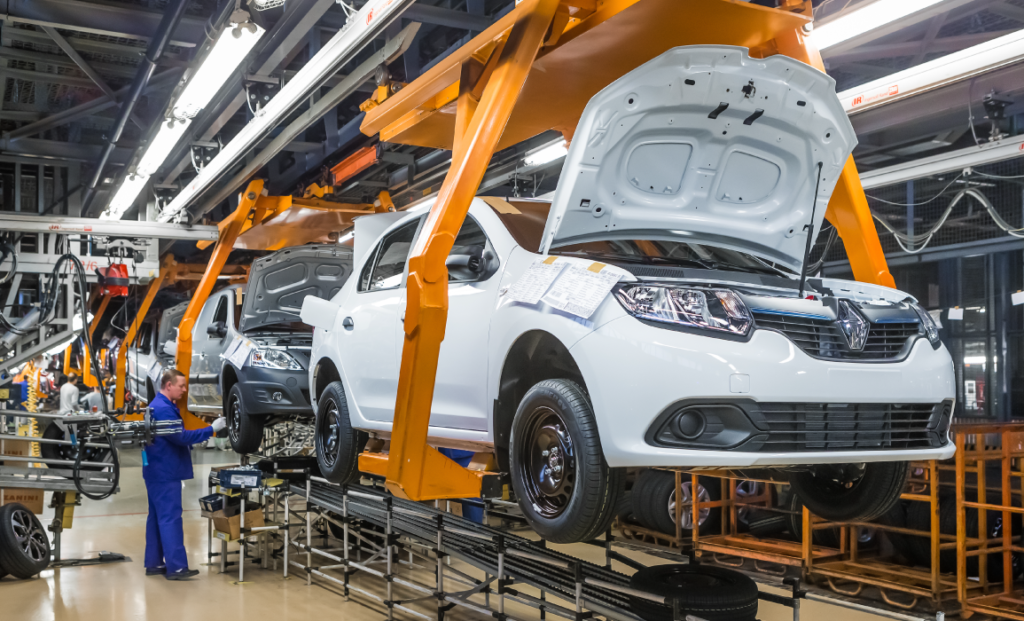 This is followed by another logistical headache- that of returned goods. This can happen due to multiple reasons- expired food items, damaged or defective products, or simply a replacement. All such goods' database must be thoroughly updated in the inventory. 
Thus, a good manager takes care of all these steps to make sure that there are no stockpiles or stockouts. This, in turn, guarantees mitigation of all unrequired expenditures. A person in charge of Supply Chain Management aims to make the total process better along with garnering efficiency and quality. A good manager always ensures that their companies don't face any costly recalls or lawsuits for that matter.
An Example
Consider company X which is responsible for making medicines and supplying them to the market. Through an efficient SCM, it hopes to lead the market by staying ahead of the curve. This helps in the generation of value to the bottom line of the company. 
X has a method in place that can assimilate, and analyze all necessary data to predict the purchase behaviour of customers. This helps them embrace greater demands in the market and keep the supply chain running. Thus, the right data set can predict annual flu cycles/seasons and increase production for necessary medicines. This forecast of an excess demand for anti-flu medicine at a particular time of the year directly reduces wastage of inventory and saves costs. 
Patrick Rigoni and his team can illuminate you further about Supply Chain Management and a demand-driven approach. This is a leading methodology for any kind of SCM available in the market. 
If you are interested in knowing more about it, join our next webinar. It's for free!