In today's rapidly evolving marketplace, European businesses face the challenge of meeting the changing demands of consumers. Demographic shifts, the rise of e-commerce, sustainability concerns, and shifting preferences are transforming consumer behavior across the continent. To effectively adapt to these changes, companies must embrace innovative strategies to manage inventory, minimize stockouts, and align their supply chains with the evolving needs of European consumers. This article explores how Demand Driven Material Requirement Planning (DDMRP) can unlock opportunities and enable businesses to thrive in changing consumer behavior.
The Evolving Consumer Behavior Landscape in Europe
Consumer behavior in Europe is constantly evolving, driven by various factors such as technological advancements, changing societal values, and economic influences. To remain competitive, businesses must understand and adapt to these shifting consumer preferences. Here are three critical aspects of Europe's evolving consumer behavior landscape: increased online shopping, sustainability concerns, and shifting preferences.
Increased Online Shopping
The advent of e-commerce has brought about a significant transformation in the retail industry across Europe. Thanks to online shopping platforms, consumers can access a wide range of products and services with just a few clicks. This accessibility and convenience have fueled the rapid growth of online shopping in Europe. As a result, businesses must adapt their supply chain strategies to meet online shoppers' expectations.
One of the critical expectations of online shoppers is faster delivery times. With the rise of e-commerce giants offering next-day or even same-day delivery options, consumers have come to expect expedited shipping. To keep up with this demand, businesses need to optimize their logistics and distribution networks to ensure the timely delivery of products. This may involve reevaluating warehouse locations, establishing partnerships with reliable logistics providers, and implementing efficient order fulfillment processes.
Efficient inventory management is another crucial aspect that businesses must consider in the face of increased online shopping. With online transactions happening in real-time, it is essential to have accurate visibility into inventory levels and the ability to replenish stock rapidly. Adopting DDMRP can help businesses minimize stockouts and ensure product availability to meet the demands of online shoppers.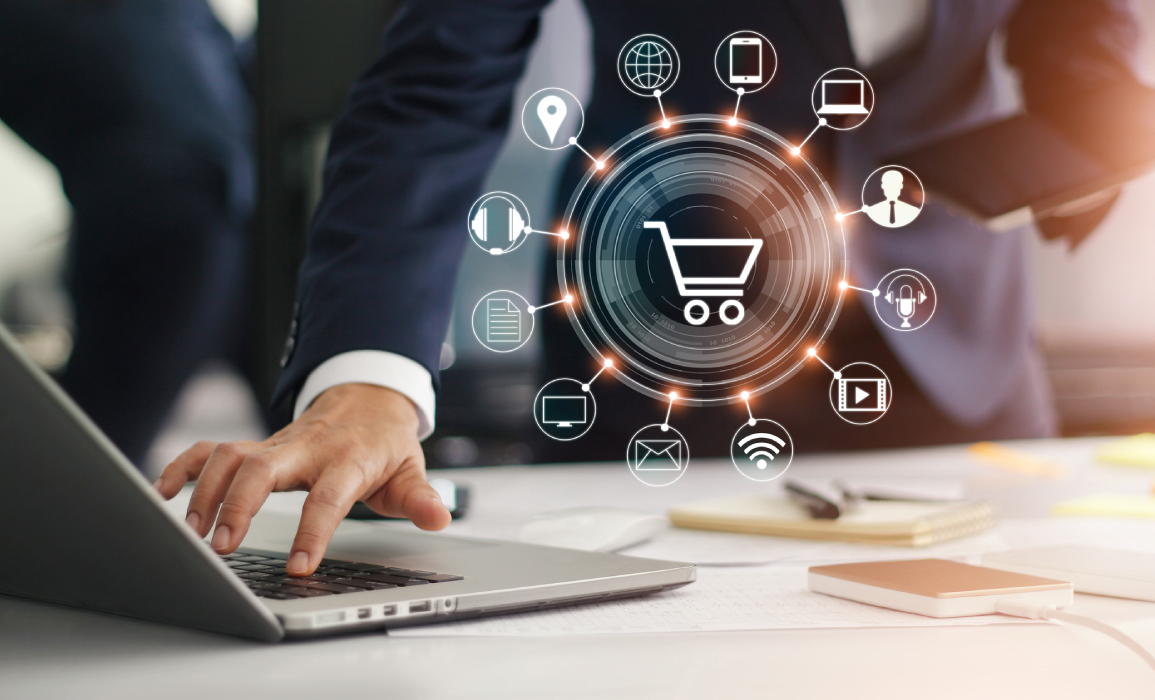 Sustainability Concerns
Sustainability has become a pressing concern for European consumers. They are increasingly conscious of the environmental impact of their consumption choices and seek products and services that align with their values. From reduced carbon footprints to sustainable sourcing practices and ethical production methods, consumers seek businesses that demonstrate their commitment to sustainability.
Companies need to incorporate sustainability into their supply chain and product offerings to adapt to this shifting consumer behavior. This involves evaluating and reducing the environmental impact of their operations, such as optimizing transportation routes to minimize carbon emissions and implementing sustainable packaging solutions. Additionally, businesses can prioritize sourcing materials from ethical and sustainable suppliers, ensuring transparency and traceability throughout the supply chain.
Companies that successfully integrate sustainability into their business practices can gain a competitive advantage in the European market. By aligning their values with those of environmentally conscious consumers, businesses can tap into a growing market segment and build long-term customer loyalty.
Shifting Preferences
Consumer preferences and tastes are continually evolving in Europe. Consumers are seeking personalized experiences, unique product offerings, and a seamless omnichannel shopping experience. To remain competitive in the marketplace, companies must be agile and responsive to these changing preferences; this can be achieved through DDMRP, as agility is one of the main concerns that DDMRP deals with.
Personalization has become a fundamental expectation for European consumers. They want tailored recommendations, customized products, and personalized marketing messages. By leveraging data analytics and customer insights, businesses can better understand their target audience and deliver personalized experiences that cater to individual preferences. This may involve implementing customer relationship management (CRM) systems, employing artificial intelligence (AI) technologies, and personalizing marketing campaigns based on consumer behavior data.
Furthermore, European consumers are increasingly drawn to unique and innovative product offerings. Companies must invest in research and development to create differentiated products that stand out in the market. This may involve collaborating with designers, embracing emerging technologies, and actively soliciting consumer feedback to drive product innovation.
Finally, a seamless omnichannel shopping experience is crucial for European businesses. Consumers expect a seamless transition between online and offline channels, with the ability to browse products, make purchases, and receive support across multiple touchpoints. To meet these expectations, businesses must integrate their online and offline operations, ensuring consistent branding, inventory visibility, and customer service across all channels.
What is DDMRP?
Demand Driven Material Requirement Planning (DDMRP) is an innovative inventory management methodology that addresses the limitations of traditional forecasting-based planning systems. It focuses on actively managing and adapting supply chain operations based on actual demand signals rather than relying solely on forecasts. DDMRP introduces a dynamic and responsive approach to inventory management, enabling businesses to optimize their supply chains and improve customer satisfaction.
Leveraging DDMRP to Adapt to Changing Consumer Behavior
Efficient Inventory Management
By implementing DDMRP, businesses can optimize inventory levels to meet changing consumer demands. DDMRP enables the strategic placement of inventory buffers based on demand variability, lead times, and customer service level requirements. This approach minimizes the risk of stockouts while reducing excess inventory, leading to improved customer satisfaction and cost savings.

Minimizing Stockouts and Improving Customer Service
With DDMRP, companies can proactively manage their inventory buffers, considering real-time demand signals. By dynamically adjusting buffer levels, businesses can reduce the likelihood of stockouts, ensuring products are available when and where customers need them. This enhanced level of service helps build customer loyalty and improves overall brand perception.
Supply Chain Flexibility and Responsiveness
DDMRP enables companies to adapt quickly to changing consumer behavior patterns. By leveraging actual demand signals, businesses can make informed decisions about production, procurement, and distribution. The demand-driven approach allows for agility and flexibility in the supply chain, enabling companies to respond rapidly to market fluctuations and seize new opportunities.
Case Studies: Successful Implementations of DDMRP in Europe
Case study 1:
Albéa, a prominent cosmetic packaging supplier, has positioned itself as a critical player in the global cosmetics market. Operating in a fiercely competitive industry, Albéa caters to many clients, including small independent businesses and multinational corporations. With an extensive network of 39 facilities spread across 16 countries, Albéa has effectively adapted to evolving market dynamics and earned recognition for its commitment to sustainability.
Recognizing the need to revamp its supply chain planning strategy in 2015, Albéa turned to Demand Driven Material Requirement Planning (DDMRP) as a solution to tackle challenges such as rapidly changing product renewal rates and unpredictable demand patterns. Initially implementing DDMRP on lotion pumps, Albéa expanded its usage to include all lotion and fragrance pumps.
The adoption of DDMRP yielded immediate and significant benefits for Albéa. The company experienced a notable reduction in lead time, a substantial decrease in inventory levels, and enhanced customer satisfaction. By embracing the principles of the Demand Driven framework, Albéa successfully halved lead times and achieved improved sales performance by enhancing service levels.
Tangible data reinforce the success of Albéa's DDMRP implementation. In their initial pilot project for lotion pumps in Le Tréport, France, Albéa achieved a remarkable reduction in lead time from 8 to 3 weeks, accompanied by a 35% inventory decrease within six months. Moreover, customer satisfaction ratings soared from the range of 50-60% to an impressive 95%. Similar positive outcomes were witnessed across other Albéa facilities, including Bottanuco, Italy, where lead times for mascara brushes and bottles decreased from 11 to 5 weeks, and Argonne, France, where cosmetic tube lead times were reduced from 3 to 1 week.
Albéa's accomplishments with DDMRP are firmly rooted in concrete evidence and exemplify its commitment to optimizing supply chains and achieving operational excellence. As an innovative and adaptable leader in the cosmetics packaging industry, Albéa has set a high standard for its peers. Through intentional and dedicated supply chain management, supported by the effective utilization of DDMRP, Albéa has solidified its position as a frontrunner in the global market for cosmetic packaging.
Case study 2:
British Telecom, a leading telecommunications supply chain company, faced significant challenges in accurately forecasting demand within its diverse supply chains. With a complex distribution network comprising two national distribution centers, 96 forward stock locations, and 13 transport hubs, the company efficiently managed a high volume of orders, including approximately 30,000 daily orders from B2C consumers and 2.2 million annual deliveries and returns from B2B consumers.
Forecasting accuracy, particularly at the mix level, posed significant issues for British Telecom. Traditional forecasting methods fell short, prompting the company to strategically implement Demand Driven Material Requirement Planning (DDMRP) in their supply chain management processes. To assess the potential impact of DDMRP, a simulation was conducted using six months of historical order data.
The implementation of DDMRP yielded a host of positive outcomes for British Telecom. The company experienced substantial growth and realized several key benefits. Firstly, the supply chain was freed from the risks associated with forecast accuracy, resulting in more excellent stability and reliability in meeting customer demands. Secondly, cash flow and return on investment (ROI) saw a significant positive impact, bolstering the organization's financial performance. Thirdly, the improved service level contributed to enhanced customer satisfaction and loyalty. Moreover, aligning production with actual market demand increased the supply chain capacity, reducing unnecessary inventory holding and resulting in noticeable cost savings, including reduced expedited costs. Overall, adopting DDMRP led to noteworthy enhancements in operational efficiency, financial performance, and customer satisfaction for British Telecom.
Conclusion
As European consumer behavior evolves, businesses must embrace innovative strategies to adapt and thrive in this dynamic landscape. DDMRP offers a powerful solution for effectively managing inventory, minimizing stockouts, and aligning supply chains with changing consumer demands. By implementing DDMRP, businesses can unlock opportunities, improve customer satisfaction, and position themselves as leaders in the European marketplace. Embracing DDMRP is the key to successfully navigating the shifting consumer behavior patterns and seizing the abundant opportunities they present.
Transform Your Supply Chain to Meet Changing Consumer Demands. Get in Touch with Patrick Rigoni Today.