In today's dynamic and unpredictable business environment, supply chain resilience has become a critical component for organisational success. Companies are constantly seeking ways to adapt and evolve their supply chains to remain agile in the face of changing market conditions and disruptions. One such framework that has gained prominence for achieving this resilience is Demand Driven Material Requirements Planning (DDMRP). DDMRP is not merely a one-time solution but a continuous improvement strategy that can revolutionise the way businesses manage their supply chains. This article will explore how DDMRP enables organisations to enhance their supply chain resilience, facilitating adaptability and evolution in response to dynamic market conditions and disruptions.
Understanding DDMRP: A Brief Overview
Demand Driven Material Requirements Planning (DDMRP) is a supply chain management methodology that was developed to address the shortcomings of traditional Material Requirements Planning (MRP). MRP is a push-based system that often leads to overproduction, excessive inventory, and inefficient resource allocation. In contrast, DDMRP is a pull-based system that focuses on synchronising supply with demand through real-time visibility and dynamic adjustments.
DDMRP operates on the principles of decoupling, demand-driven planning, and visibility. It decouples material flows, reducing dependencies between different stages of the supply chain. By leveraging real customer demand and adjusting inventory levels based on actual consumption, DDMRP fosters a demand driven planning approach. Furthermore, it enhances visibility into the entire supply chain, allowing for proactive decision-making.
DDMRP as a Continuous Improvement Framework
In the ever-evolving world of supply chain management, organisations require a continuous improvement framework to stay adaptable, efficient, and resilient. Demand Driven Material Requirements Planning (DDMRP) stands out as a game-changer, primarily due to its real-time adaptability, continuous monitoring, and demand sensing and shaping capabilities.
A. Real-Time Adaptability
Traditional MRP systems rely on static forecasts, which often become outdated in the face of dynamic market conditions. This is where DDMRP shines. It employs dynamic buffer management to adapt swiftly to shifts in demand, supply, and lead times. Here's why real-time adaptability is crucial:
Reduced Stockouts: With DDMRP, an organisation can respond to sudden surges in demand promptly. The dynamic nature of the system means that it can automatically adjust production and procurement orders based on real-time signals, reducing the risk of stockouts.
Lower Excess Inventory: Conversely, when demand decreases, DDMRP can scale down production, reducing the accumulation of excess inventory. This adaptability saves costs related to overstocking.
Improved Customer Service: Real-time adaptability leads to better customer service. Organisations can fulfil customer orders more reliably and efficiently, thereby enhancing customer satisfaction and loyalty.
B. Continuous Monitoring and Refinement
DDMRP's power as a continuous improvement framework doesn't stop at its initial implementation. It thrives on continuous monitoring and refinement, which is essential for staying agile and resilient:
Fine-Tuning: By consistently assessing the performance of inventory buffers and demand patterns, organisations can fine-tune their supply chain processes. This iterative approach enables them to improve their alignment with actual demand and minimise the risk of under- or overproduction.
Operational Efficiency: Continuous monitoring leads to enhanced operational efficiency. By identifying and eliminating bottlenecks, redundancies, and inefficiencies, organisations can streamline their supply chain processes, reduce costs, and improve resource allocation.
Resilience Building: The ability to adapt and improve continuously positions organisations to better withstand disruptions. Through ongoing refinement, they can identify and mitigate vulnerabilities in their supply chain, enhancing their overall resilience.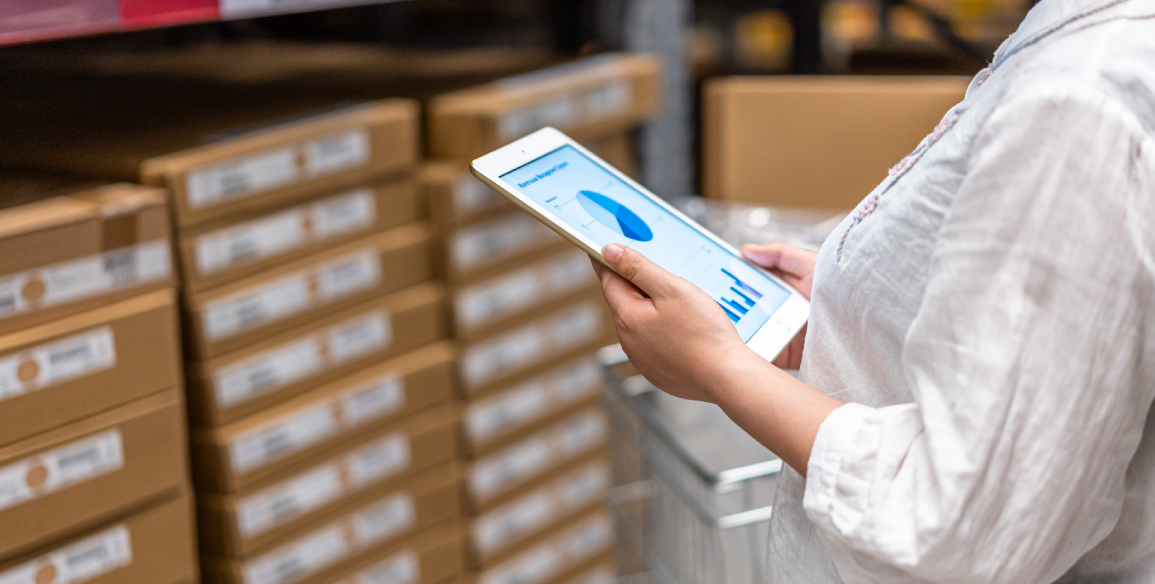 C. Demand Sensing and Shaping
DDMRP places a strong emphasis on understanding customer demand and shaping it according to market conditions. Here's why this is pivotal for supply chain resilience:
Proactive Adjustments: Continuous monitoring of demand signals enables organisations to proactively adjust their supply chain operations to meet changing customer needs. This ensures that the right products are available at the right time, even in the face of rapidly changing market conditions.
Reduced Overproduction: By shaping demand based on real-time signals, organisations can avoid overproducing items that may not be in demand, thereby reducing waste and excess inventory.
Customer-Centric Approach: Emphasising demand sensing and shaping enhances customer satisfaction. When organisations are attuned to their customers' needs and can respond swiftly, they create a more customer-centric supply chain, which can lead to increased loyalty and market competitiveness.
Enhancing Supply Chain Resilience
Supply chain resilience is paramount in today's volatile business landscape, and Demand Driven Material Requirements Planning (DDMRP) plays a pivotal role in enhancing it. Here, we delve into how DDMRP achieves resilience through reduced bullwhip effect, improved lead time management, and inventory optimization.
A. Reduced Bullwhip Effect
The bullwhip effect is a phenomenon where demand distortion amplifies as it moves up the supply chain, causing inefficiencies and disruptions. DDMRP addresses this challenge by relying on actual demand signals rather than static forecasts:
Accurate Demand Signals: DDMRP's demand-driven planning approach is anchored in real-time data from customer orders and point-of-sale information. This accurate demand data minimises the bullwhip effect, as it is not subject to the exaggeration and distortion that forecasts often suffer from.
Better Planning: With a more precise understanding of demand, organisations can plan their production and procurement more effectively. Reduced demand distortion leads to better resource allocation and less waste, ultimately increasing supply chain resilience.
Stable Supply Chain: Minimising the bullwhip effect creates a more stable supply chain. This stability not only leads to cost savings but also ensures that the supply chain can better withstand market fluctuations and disruptions.
B. Improved Lead Time Management
Supply chain disruptions often result from extended lead times, whether due to supplier delays, transportation issues, or unexpected events. DDMRP's focus on reducing lead times helps organisations become more responsive and adaptive:
Mitigating Disruptions: By actively managing lead times and strategically placing inventory buffers, DDMRP reduces the impact of unforeseen events. This preparedness ensures smoother operations even in the face of disruptions.
Responsive Decision-Making: Shorter lead times enable organisations to make decisions more rapidly, ensuring that they can adapt quickly to changes in demand, supply, or market conditions. This agility enhances resilience by reducing the time it takes to respond to disruptions.
Supply Chain Stability: Improved lead time management contributes to supply chain stability. A stable supply chain is better equipped to handle disturbances and maintain consistent performance, safeguarding against potential disruptions.
C. Inventory Optimization
Inventory is both an essential asset and a buffer against disruptions. DDMRP excels in optimising inventory management:
Balanced Stock Levels: DDMRP's dynamic buffer management approach helps organisations maintain an optimal balance between overstock and stockouts. This equilibrium prevents the costs associated with excess inventory while ensuring products are available when needed.
Cost Savings: Efficient inventory management translates into significant cost savings. Reduced carrying costs and minimised waste from obsolete stock contribute to improved financial resilience within the supply chain.
Resource Allocation: By optimising inventory, organisations free up capital and resources that can be redirected towards more strategic endeavours. This resource flexibility is a key component of resilience, as it allows for swift adjustments in times of disruption.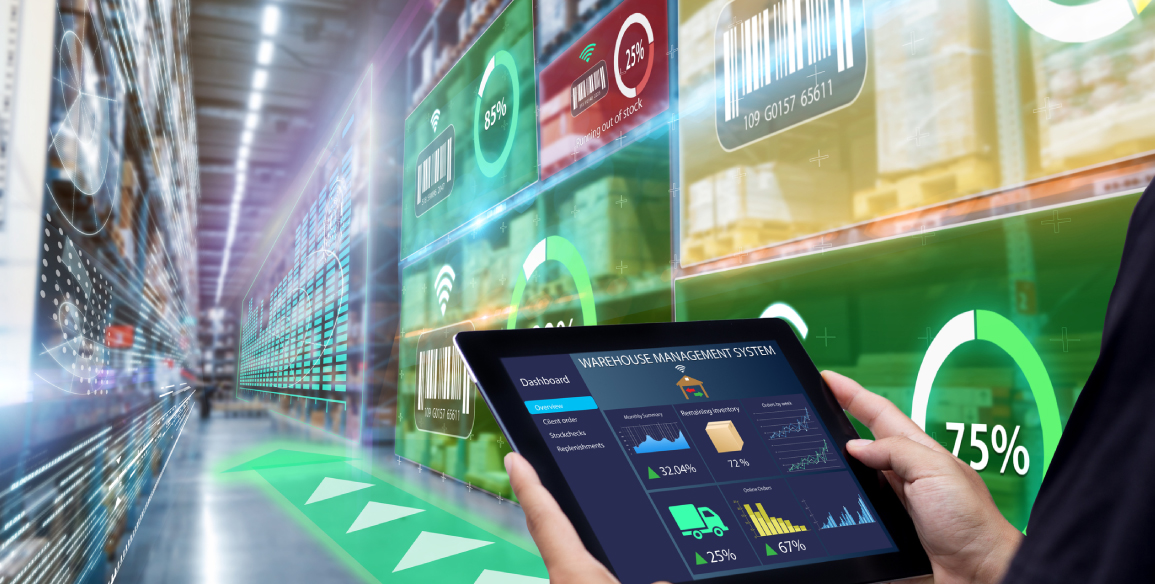 Adapting to Disruptions
In an era where supply chain disruptions have become more frequent and impactful, organisations must not only respond to these challenges but also proactively adapt to minimise their consequences. Demand Driven Material Requirements Planning (DDMRP) provides two essential tools for adapting to disruptions: predictive analytics and scenario planning.
A. Predictive Analytics
Predictive analytics leverages historical data and data-driven insights to anticipate and prepare for potential disruptions. Here's how DDMRP incorporates predictive analytics to bolster supply chain resilience:
Data-Driven Decision-Making: DDMRP relies on real-time data to make accurate demand predictions and identify potential bottlenecks. This information is invaluable for organisations to respond proactively to supply chain challenges.
Pattern Recognition: By analysing historical data, DDMRP can recognize patterns and trends that may indicate impending disruptions. This early warning system enables organisations to take preemptive actions.
Mitigating Impact: When disruptions are predicted, organisations can implement proactive measures to minimise their impact. This could involve securing alternative suppliers, rerouting shipments, or adjusting inventory buffers to buffer against potential shortages.
Improved Risk Management: Predictive analytics also facilitates better risk management. Organisations can identify and assess potential risks, assign probabilities, and develop mitigation strategies, ultimately enhancing supply chain resilience.
B. Scenario Planning
Scenario planning is another essential component of supply chain adaptability. DDMRP allows organisations to create and evaluate different supply chain scenarios, enhancing their readiness for unforeseen challenges:
Risk Assessment: Organisations can simulate various scenarios that represent potential disruptions, such as supplier failures, natural disasters, or economic downturns. By assessing these risks, they can better prepare for their likelihood and impact.
Resource Allocation: Through scenario planning, organisations can identify where resources, including inventory and personnel, should be allocated in different scenarios. This strategic allocation ensures business continuity and minimises disruptions.
Preparedness: By creating and assessing supply chain scenarios, organisations are better prepared to respond rapidly to actual disruptions. They have a predefined playbook to follow, reducing the time and uncertainty associated with ad hoc decision-making during a crisis.
Competitive Advantage: Scenario planning not only ensures business continuity but can also provide a competitive advantage. Organisations that can adapt quickly and efficiently to disruptions are better positioned to capture market opportunities that may arise during times of turmoil.
Implementing DDMRP: Best Practices
Implementing Demand Driven Material Requirements Planning (DDMRP) can be a transformative process for organisations, ushering in a more agile and efficient supply chain. To ensure the successful adoption of DDMRP, organisations should adhere to key best practices, including stakeholder alignment, education and training, and data quality and integration.
A. Stakeholder Alignment
Stakeholder alignment is a foundational element for the successful implementation of DDMRP. This alignment extends to all functions within the organisation, including procurement, production, sales, finance, and beyond. Here's why it's so vital:
Holistic Perspective: DDMRP transcends departmental boundaries, emphasising the need for cross-functional collaboration. By involving all stakeholders, organisations ensure that they have a holistic perspective on supply chain operations.
Unified Goals: When everyone is aligned on the goals and benefits of DDMRP, they are more likely to commit to the demand-driven approach. This unity of purpose is critical for the success of the methodology.
Proactive Problem Solving: Stakeholder alignment encourages collective problem-solving. When issues arise in the implementation process, a diverse group of stakeholders can collaborate to find effective solutions.
Change Management: DDMRP often represents a significant shift in the organisation's supply chain mindset. Ensuring that all stakeholders are on the same page is essential for effective change management.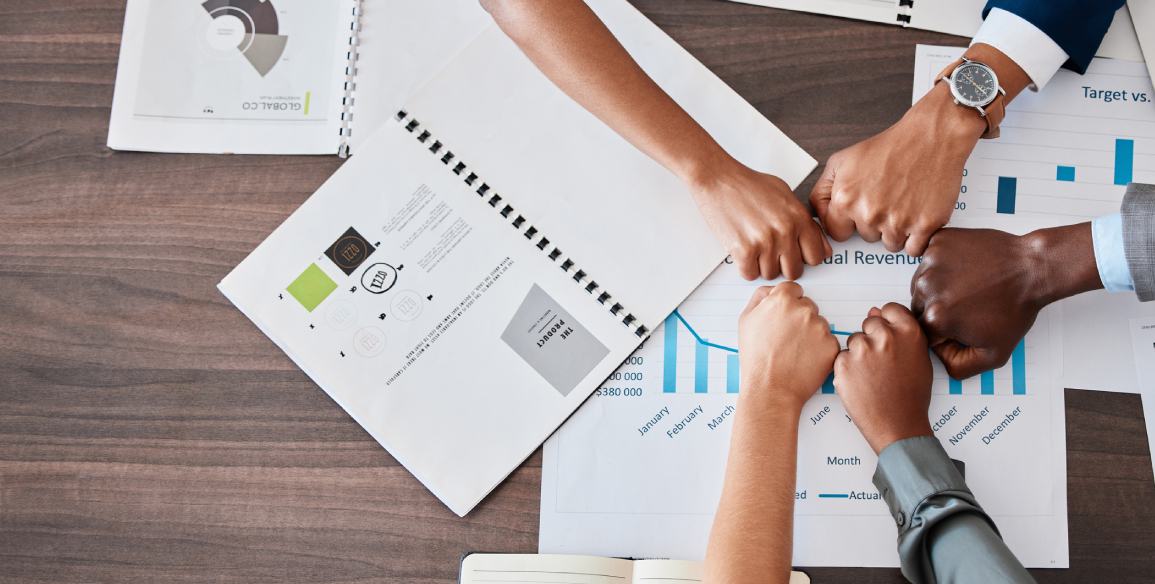 B. Education and Training
DDMRP is more than just a system; it's a mindset shift that demands a deep understanding and commitment from employees across all levels of the organisation. Education and training play a pivotal role in the successful implementation of DDMRP:
Mindset Transformation: DDMRP introduces a demand-driven, pull-based approach, which may be radically different from the traditional methods employees are accustomed to. Comprehensive training helps employees adapt to this new mindset.
Enhanced Capabilities: Education equips employees with the knowledge and skills required to use the DDMRP methodology effectively. They learn how to manage inventory buffers, analyse demand signals, and make demand-driven decisions.
Empowerment: Well-trained employees are more confident and empowered to use DDMRP tools and principles. This, in turn, leads to more informed and timely decisions, enhancing the methodology's effectiveness.
Consistency: Consistent training ensures that all employees are working from the same playbook, reducing the likelihood of errors and misunderstandings.
C. Data Quality and Integration
DDMRP heavily relies on accurate and up-to-date data. Data quality and integration are essential for supporting demand-driven decision-making:
Reliable Information: Accurate data is crucial for DDMRP's real-time adaptability and visibility. Organisations must ensure that their data sources are reliable and free from errors.
Seamless Communication: Data integration facilitates seamless communication between various functions and systems within the organisation. This is essential for sharing real-time data and decision-making across departments.
Efficient Analysis: Quality data supports more effective analysis of demand signals, lead times, and inventory requirements. This analysis is the basis for sound decision-making in a DDMRP system.
Risk Mitigation: Accurate data enhances an organisation's ability to foresee potential risks and disruptions, enabling proactive steps to mitigate them.
Conclusion
Demand Driven Material Requirements Planning (DDMRP) is more than just a supply chain management methodology; it's a continuous improvement framework that enhances supply chain resilience. By embracing the principles of real-time adaptability, continuous monitoring, and demand-driven planning, organisations can not only meet the challenges of today's volatile business environment but also thrive in it.
Unlock the path to lasting supply chain resilience with DDMRP – start your journey towards continuous improvement today!