In this age of rapid digitization and the sway of entrepreneurial spirit, businesses have to navigate difficult and competitive terrain. If they don't put in place systems and procedures that cut down all unnecessary expenditures, it will prove very costly. Surveys have shown that the most common reason for businesses accruing losses is inefficient and lackadaisical Inventory Management. What does it mean?
Making Sense Of The Term
It refers to the process through which any company manages its inventory to maintain a balanced supply-demand equation. Inventories are as old as business itself. But the methods of efficient handling and management have changed over time. While it all started with rigorous bookkeeping, things changed with the advent of computers. Now most companies use Excel sheets or send emails and attend conference calls to manage their inventory.
However, with technology progressing at a lightning speed there are even better practices in place that nullify any wastage. This effectively means that inventories, if managed well, will not go through stockouts or stockpiles. It directly translates into mitigation of all unnecessary costs and expenditures. The correct method of Inventory Management ensures that companies gain a competitive edge over their peers by downsizing all extra costs.
What Constitutes Good
Inventory Management
Practices?
There are methodologies in place that simplifies and makes the management process easier. It includes working on dynamic demands, fixing appropriate buffer levels, and the like. 
One such process is making an inventory in a place where demand fluctuations are relatively less. This strategy often helps in the case of perishable food items. Since such items can't be stored for long, it is important to have a local demand-based approach to minimize damage. 
The other thing that is important to keep in mind is the maintenance of buffer stock. This needs meticulous thinking and planning. An excess stock will mean loss of revenue while a shortage will be bad for business. 
Thus, it is important to put in place the required monitoring equipment to adjust the levels accordingly. This effectively means fine-tuning the business to dynamic demands based on changing metrics. It is also required to have a separate plan for replenishment based on the fluctuating demands of the market.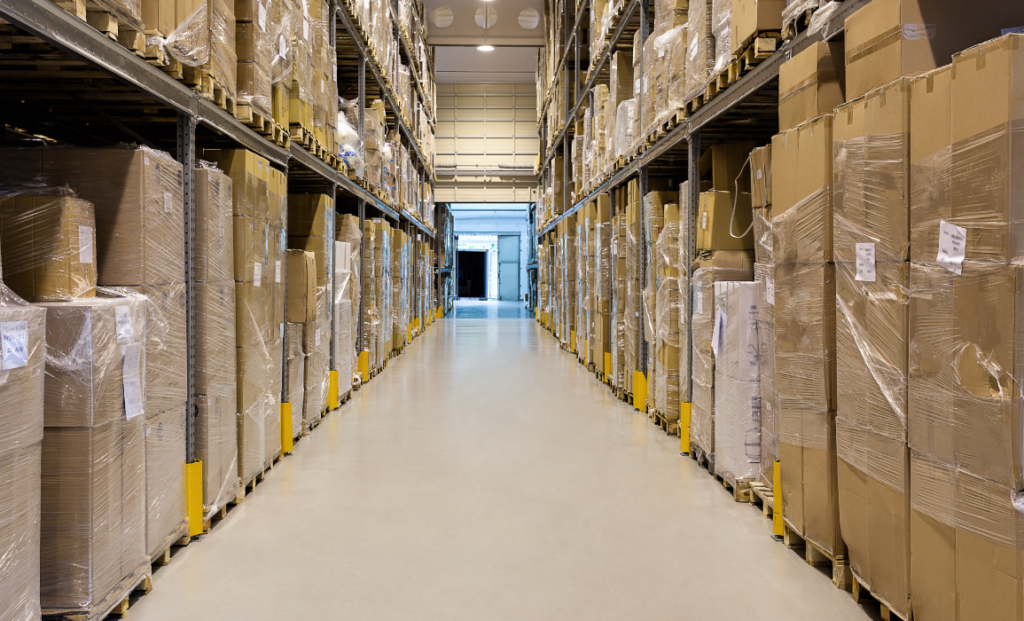 A Few
Inventory Management
Methods
The Just-In-Time practice first started operating in Japan way back in the 1960s and 70s. This method focuses on maintaining an inventory only for the production and selling of products at a certain moment. Although it is cost-saving and cuts down storage and insurance charges, it is also very risky. A sudden rise in demand will mean that the inventory is empty and this will greatly hamper its brand image. 
The Material Requirement Planning strategy relies on forecasting of demand based on the previous sales record combined with market intelligence. Thus, all the necessary data must be available to do a proper analysis and predict the market demand. If the company falls short of this, it will mean stockouts and the company will suffer.
Economic Order Quantity is another practice where a company decides to procure products for its inventory taking a fixed and static consumer demand. Thus, it means holding and setup costs are accrued. But the rationale is that frequent orders are not economical as well. On the contrary, an ideal and optimum inventory will bring down both setup and holding costs significantly. 
Finally, there is Reorder Point, which is a simple yet effective way to manage inventory. A threshold must be defined for each product and when the stock quantity falls below that threshold, then a replenishment order for the product is placed. The quantity of the replenishment order can be determined using the Economic Order Quantity described above.
Why Give It So Much Importance?
The proper approach means a better, quicker, and easier customer service by following a few scientific principles. This will ensure that the companies have the correct product in correct volumes at a specific point of time. 
Inventory Management if done the right way will rule out any lack or excess in both internal and external inventories. There are several technical tools in place including Big Data and Analytics that can effectively predict and work on market demands. This will actually mean huge savings and cost reduction at an unprecedented level. 
Optimized Inventory Management also means a lesser risk of liquidity dilution and a reliable and unparalleled competitive edge. There are various processes involved in the management of the inventory. Apart from implementation and support services, the correct model will lead to an efficient and optimum managing of resources.
Patrick Rigoni and his team can enlighten you about inventory management and a demand-driven methodology. This will bring about a complete transformation in your business practices.