In the rapidly evolving e-commerce landscape, businesses are experiencing an unprecedented surge in online orders. This surge brings forth a dual challenge: effectively managing higher order volumes while maintaining efficient inventory levels. As customers demand quicker delivery times and a seamless shopping experience, the pressure on businesses to streamline their warehousing and inventory management processes has never been greater. In response to this challenge, a dynamic approach known as Demand Driven Material Requirements Planning (DDMRP) is gaining traction. This article delves into the significance of DDMRP in the e-commerce age, elucidating how this methodology empowers businesses to navigate demand fluctuations, align inventory with customer needs, and optimise their warehousing operations.
The E-Commerce Boom: Challenges for Warehousing and Inventory Management
E-commerce has reshaped the retail landscape, offering consumers the convenience of shopping from the comfort of their homes and enabling businesses to expand their reach globally. However, this growth also comes with its fair share of challenges, particularly in warehousing and inventory management.
Surge in Order Volumes: Meeting Peaks and Valleys in E-Commerce
E-commerce, driven by convenience and accessibility, witnesses dramatic order surges during peak periods like holidays and sales events. However, this rapid influx of orders can strain the capabilities of inventory management systems. The potential outcomes are twofold: stockouts, where demand surpasses supply, leaving customers disappointed, and overstocking, where businesses oversupply, leading to financial losses. Navigating these spikes requires dynamic strategies beyond traditional methods, ensuring that businesses can effectively cater to increased demands without sacrificing operational efficiency or customer satisfaction.
Customer Expectations: The Speed of E-Commerce Fulfilment
The expectation of swift and impeccable service fuels the modern online consumer. This, in turn, places enormous pressure on e-commerce businesses to optimise their warehousing processes. From order picking to packing and shipping, every step must align harmoniously to meet the demand for rapid delivery times. The challenge lies in maintaining this efficiency level even during sudden surges in order volumes. Efficient warehousing isn't just about fulfilling orders—it's about delivering a superior customer experience that distinguishes e-commerce leaders from the rest.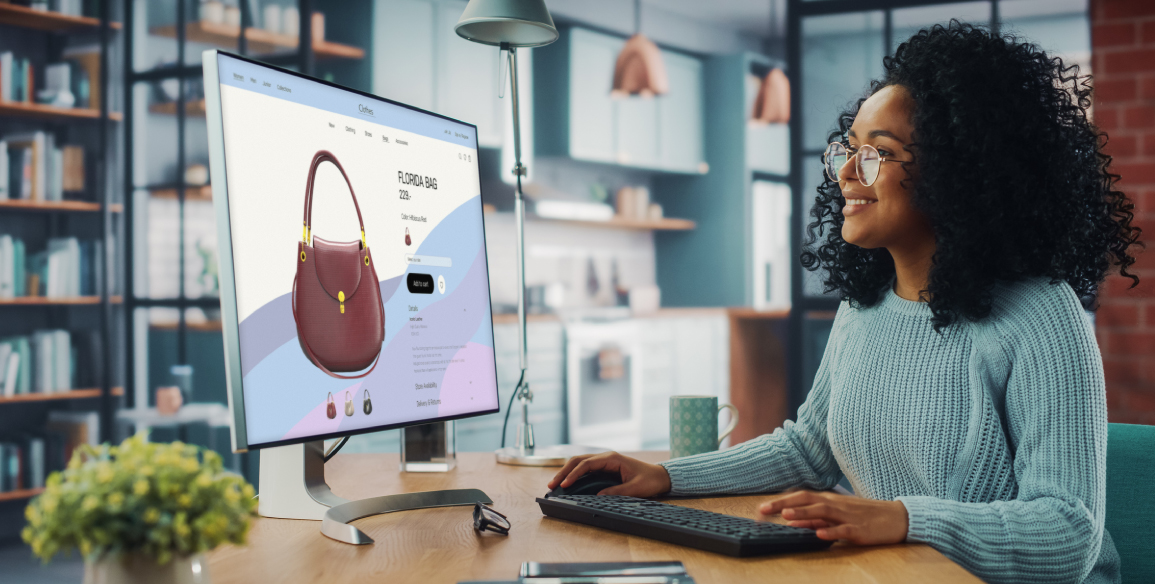 Inventory Accuracy: Precision Amid Complexity
As e-commerce businesses diversify their product offerings, the complexity of maintaining accurate inventory records escalates. The expansion in the number of Stock Keeping Units (SKUs) combined with the frequency of orders creates a tangled web of movement within inventory systems. Inaccurate data in this scenario carries serious consequences, such as missed sales opportunities due to products listed as available when they are not and operational hiccups from misallocated resources. Taming this complexity demands sophisticated tracking mechanisms and robust real-time updates to ensure businesses precisely grasp their inventory status.
Cost Pressures: Walking the Tightrope of Inventory Management
The delicate balance between capital allocation and meeting customer expectations rests at the core of inventory management. Holding excessive inventory incurs costs through tied-up capital and ongoing expenses. On the flip side, stockouts result in missed revenue and customer dissatisfaction. Achieving equilibrium demands astute decision-making, especially during surges in demand. The strategic positioning of inventory buffers, a hallmark of dynamic approaches like DDMRP, empowers businesses to optimise stock levels. This balance between cost-effectiveness and customer-centricity is pivotal for e-commerce enterprises aiming to thrive in today's competitive landscape.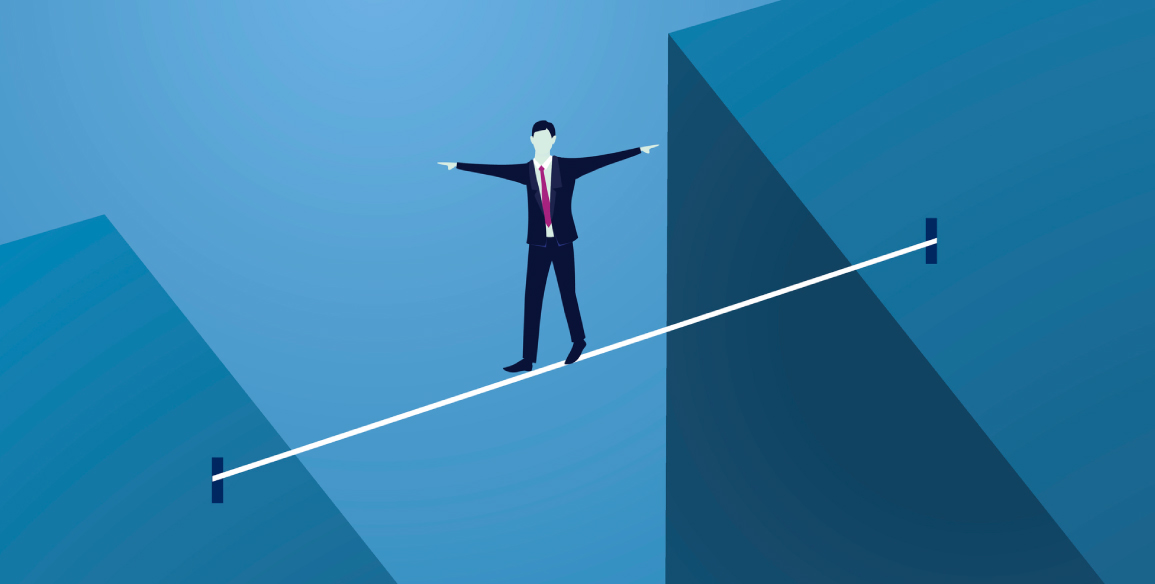 Introducing Demand Driven Material Requirements Planning (DDMRP)
Demand Driven Material Requirements Planning (DDMRP) offers a promising solution as businesses grapple with these challenges. DDMRP is an innovative inventory management methodology that goes beyond traditional approaches by dynamically responding to changes in demand patterns, thereby aligning inventory levels with actual customer requirements.
Dynamic Inventory Positioning: Orchestrating Supply with Actual Demand
DDMRP's core strategy involves dynamic inventory positioning, a departure from static approaches. This method hinges on strategic inventory placement at key junctures in the supply chain, driven by real-time demand signals. This positions inventory closer to the point of consumption, slashing lead times and enabling businesses to react deftly to the ebbs and flows of customer orders. By shortening the distance between stock and customer, companies can enhance their agility, ensuring that products are readily available precisely when customers desire them.
Decoupling Demand: Curbing the Bullwhip Effect
Traditional inventory management often amplifies demand variations as they cascade along the supply chain, leading to the notorious "bullwhip effect." DDMRP disrupts this pattern by decoupling customer demand from the upstream supply chain. Businesses can minimise demand distortions by capturing and streamlining accurate demand signals through the supply chain. This prevents unnecessary inventory accumulation and establishes a smoother demand flow, optimising resources and streamlining operations for greater efficiency.
Strategic Stock Buffering: Buffers as Shields against Variability
Central to DDMRP is strategic stock buffering, akin to installing shock absorbers against demand volatility. These stock buffers are thoughtfully placed at pivotal nodes within the supply chain. However, what sets DDMRP apart is its adaptability—the size and placement of these buffers are constantly recalibrated based on real-time consumption data and variations in lead times. This ensures that businesses maintain a resilient stockpile that cushions against demand fluctuations, safeguarding against stockouts and fostering continuous order fulfilment.
Enhanced Collaboration: Bridging Silos for Unified Inventory Management
DDMRP thrives on cross-functional collaboration. By fostering open communication between departments—sales, marketing, and operations—silos are dismantled. This alignment aids in generating accurate demand forecasts and promoting informed decision-making. Sales insights inform inventory strategies and marketing campaigns that align with operational capabilities. The result is a cohesive approach to inventory management that meets customer needs and optimises the use of resources across the organisation.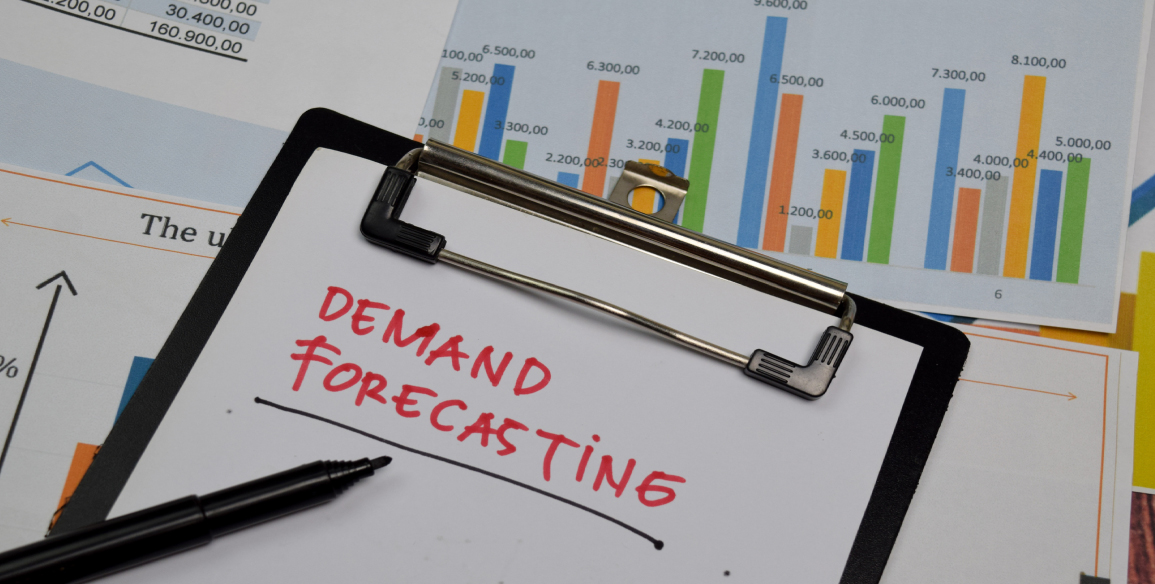 Improved Responsiveness: Navigating the Ebb and Flow of Demand
DDMRP supercharges businesses with a heightened responsiveness to shifting market dynamics. By adopting these principles, companies can nimbly pivot to accommodate changes in demand patterns. The agility cultivated by DDMRP empowers businesses to navigate peak demand periods without falling victim to stockouts. Conversely, during quieter periods, the ability to recalibrate stock buffers means businesses can sidestep the trap of excess inventory. This strategic responsiveness is a cornerstone of effective inventory management, positioning businesses for success in mercurial e-commerce.
Implementing DDMRP in E-Commerce Warehousing
Implementing DDMRP principles can significantly enhance the efficiency and effectiveness of e-commerce warehousing and inventory management. Here's how businesses can go about integrating DDMRP into their operations:
Demand Segmentation: Precision through Pattern Analysis
Demand segmentation lies at the heart of effective DDMRP implementation. By delving into historical sales data, businesses can unearth patterns that reveal the varying demand behaviours of different product categories. This analysis guides the strategic placement of stock buffers. High-volume and high-variability products require more astute buffer positioning, ensuring these critical items remain accessible during demand surges. This granular insight into demand dynamics empowers businesses to optimise inventory management strategies, enhancing customer satisfaction and operational efficiency.
Buffer Sizing: Calculated Cushion Against Uncertainty
Buffer sizing is a meticulous process that demands a precise balance between holding costs and stockout risks. Businesses can determine the ideal buffer sizes by factoring in variables like lead time fluctuations, demand volatility, and desired service levels. Here, advanced analytics are instrumental, aiding in accurate calculations that optimise inventory levels. Oversized buffers result in excess inventory, while undersized ones invite stockouts. Accurate buffer sizing directly impacts a business's ability to respond promptly to shifts in demand, ensuring a steady supply of products without overburdening the bottom line.
Continuous Monitoring: Real-Time Insights for Optimal Performance
In the realm of DDMRP, continuous monitoring forms the bedrock of successful inventory management. Implementing a robust monitoring system provides a constant flow of critical data—inventory levels, lead times, and actual demand. This data is the foundation for real-time decision-making and dynamic adjustments to buffer sizes and positions. The agility to recalibrate buffers swiftly based on current conditions ensures that inventory remains in sync with actual demand, preventing stockouts and excesses. This proactive approach to monitoring empowers businesses to navigate market fluctuations with precision.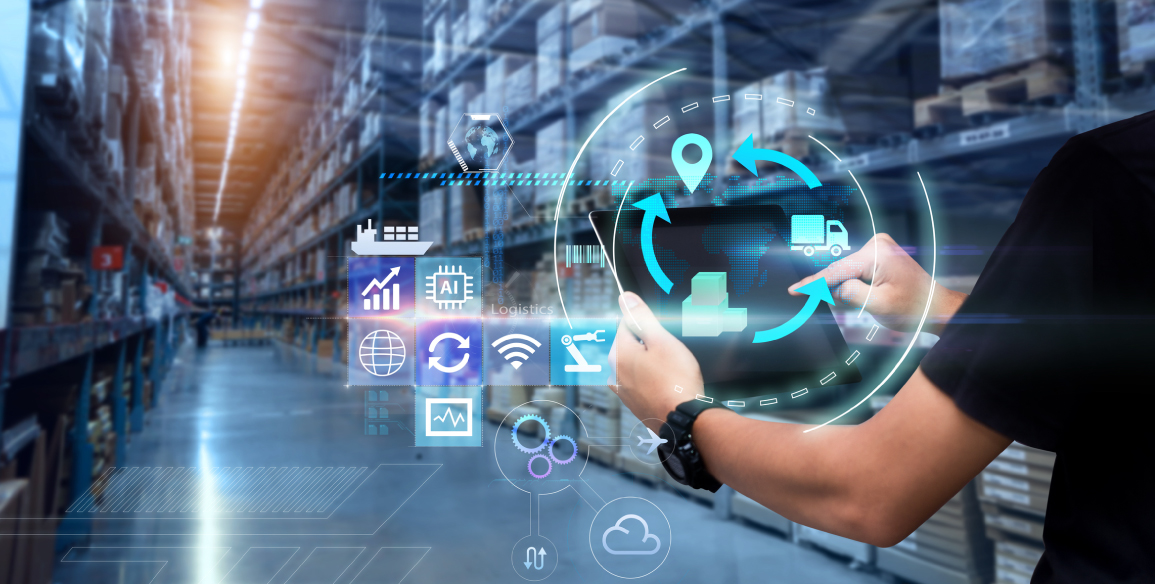 Collaborative Forecasting: Synergy for Accurate Demand Predictions
Collaborative forecasting stands as a linchpin in the DDMRP framework. By fostering alignment between sales, marketing, and operations teams, businesses can eliminate the distortion of demand signals along the supply chain. Regular communication ensures that insights from various fronts feed into the forecasting process, resulting in a more accurate representation of future demand. Collaborative forecasting bridges the gap between strategic planning and execution, enabling businesses to adjust their inventory management strategies with accurate and up-to-date predictions.
Technology Integration: Empowering Implementation with Innovation
Leveraging technology solutions is pivotal in seamlessly integrating DDMRP into existing operations. Advanced inventory management software and data analytics tools offer real-time insights into inventory dynamics. These tools facilitate the monitoring of buffer performance and aid in making informed decisions. With the ability to track inventory levels, lead times, and demand patterns, businesses can respond swiftly to deviations from the norm. This tech-driven integration enhances operational efficiency and accuracy, enabling companies to navigate the complexities of demand and supply with data-backed precision.
Benefits of DDMRP in E-Commerce
The adoption of DDMRP principles brings forth a range of benefits for e-commerce businesses aiming to optimise their warehousing and inventory management processes:
Efficient Demand Response: Agile Answers to Shifting Tides
DDMRP empowers businesses with a responsive mechanism to swiftly adapt to changing customer demand. This agility is paramount, as it mitigates the risk of stockouts—the nightmare scenario of unmet customer expectations due to inventory shortages. By aligning stock levels with demand patterns, businesses ensure that popular products remain consistently available. The result is an enhanced ability to cater to customer preferences, cultivating satisfaction and loyalty in an era where customers expect nothing less than seamless and immediate service.
Reduced Excess Inventory: Precision in Inventory Dynamics
DDMRP's strategic deployment of stock buffers coupled with dynamic adjustments based on actual demand directly impacts inventory levels. This precision minimises the need for excessive inventory, which can otherwise encumber businesses with carrying costs and tie up working capital. As stock buffers align with real-time demand, businesses avoid the pitfalls of overstocking, thereby freeing resources for more strategic endeavours. The ripple effect of this reduction in excess inventory translates into a healthier bottom line, as the financial drain of unused goods is replaced with a leaner and more efficient inventory model.
Improved Customer Satisfaction: A Recipe for Loyalty
The marriage of quick deliveries and consistent product availability constitutes the recipe for enhanced customer satisfaction—a key driver of loyalty and repeat business. DDMRP's ability to ensure products are readily accessible during peak demand eliminates stockouts that can frustrate customers. Meeting customer expectations enhances their immediate experience and bolsters brand reputation. As businesses consistently deliver on their promises, they cultivate a loyal customer base that returns repeatedly, propelling revenue growth and market standing.
Enhanced Operational Efficiency: Streamlining Warehousing Dynamics
DDMRP's dynamic approach reshapes the landscape of inventory management, with far-reaching impacts on operational efficiency. The inherent complexity of traditional inventory management gives way to streamlined processes, leading to smoother warehousing operations. The agility to adjust buffer sizes and positions in real-time optimises order fulfilment, reducing bottlenecks and optimising resource allocation. The result is a harmonious flow of products from storage to the customer's doorstep, unlocking operational efficiency that reverberates throughout the entire supply chain.
Cost Savings: Balancing Act for Financial Gains
DDMRP's equilibrium between inventory holding costs and stockout costs translates into tangible financial gains. By having precisely calibrated stock buffers, businesses avoid the excess expenses associated with surplus inventory. At the same time, they prevent the revenue losses tied to stockouts. This balance directly reflects in the bottom line, as the financial burden of carrying costs is reduced, and the revenue potential of missed sales is harnessed. The cost-saving capabilities of DDMRP create a sustainable financial advantage that resonates throughout the organisation.
Conclusion
In the e-commerce age, where customer expectations for quick deliveries and product availability are paramount, efficient warehousing and inventory management are critical for business success. By leveraging DDMRP principles, e-commerce businesses can strike the delicate balance between stockouts and excess inventory, resulting in improved operational efficiency, enhanced customer satisfaction, and substantial cost savings. As the e-commerce landscape evolves, embracing DDMRP can provide the competitive edge needed to thrive in this dynamic and demanding market.
Get in touch today and learn how DDMRP can help you efficiently manage inventory, streamline warehouse operations, and meet the demands of the e-commerce landscape.