In the rapidly evolving landscape of e-commerce, where the click of a button can initiate a chain of events resulting in a package arriving at your doorstep within hours, the concept of last-mile delivery has taken centre stage. As consumer expectations continue to rise, driven by the convenience of online shopping and the prevalence of expedited shipping options, businesses are faced with the Herculean task of meeting these demands while maintaining operational efficiency. This article explores the escalating demand for swift and efficient last-mile delivery in the e-commerce era, delving into supply chain operations' challenges and proposing solutions to overcome these hurdles.
The Rising Tide of Expectations in E-Commerce Delivery
The modern digital landscape has ushered in a paradigm shift in consumer expectations, fundamentally altering how people perceive goods delivery. In a world where patience is growing thin and instant gratification is the norm, waiting days to receive a package has transformed from an accepted practice into an inconvenience. This dramatic change in mindset has been catalysed by the unprecedented success of industry trailblazers like Amazon, who revolutionised the e-commerce landscape by introducing concepts like two-day and even same-day deliveries. As a result, a seismic shift has occurred in consumer behaviour, leading to an unrelenting demand for lightning-fast order fulfilment and doorstep delivery, regardless of geographical location. While transforming the e-commerce experience for consumers, this shift has exerted immense pressure on supply chain operations, particularly the critical last-mile delivery component.
The success story of Amazon, with its unwavering commitment to speedy deliveries, has played a pivotal role in reshaping consumer expectations. Two-day deliveries, once perceived as a luxury, are now considered a standard offering, and same-day deliveries have become the new gold standard of convenience. This transformation in the speed of delivery has set the benchmark for customer satisfaction, prompting other e-commerce players to strive for similar levels of service. As a result, waiting a week to receive a package seems increasingly outdated and unsatisfactory in the eyes of the modern consumer.
The ripple effect of these changing expectations is felt across the e-commerce ecosystem. All entities, from small businesses to multinational corporations, are now compelled to recalibrate their operations to meet these heightened demands. This recalibration is most evident in the last-mile delivery segment, constituting the final stretch of the delivery journey from the distribution centre to the customer's doorstep.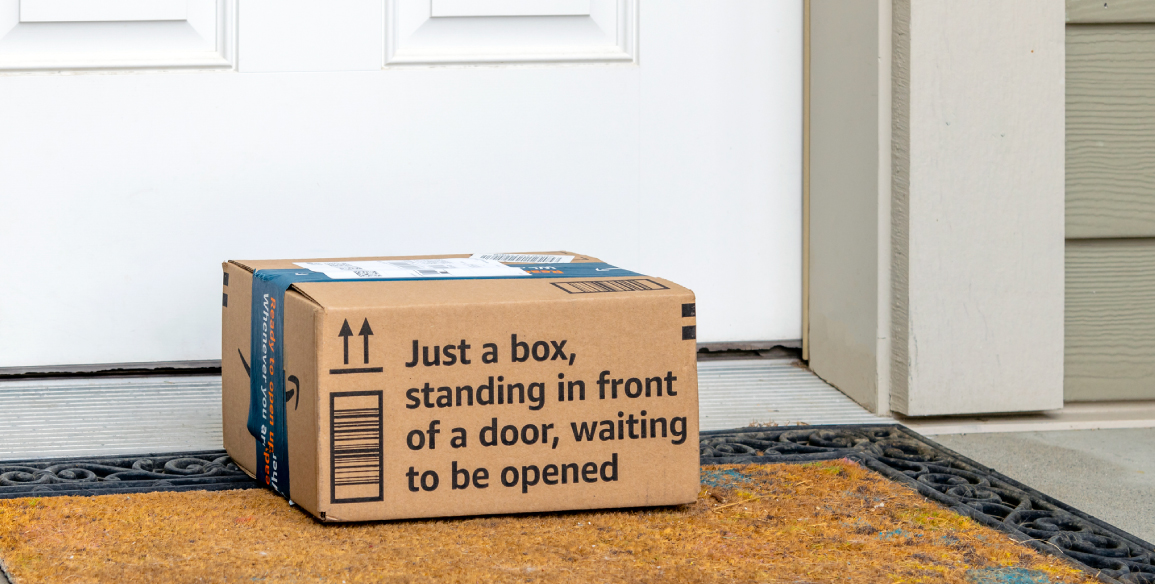 Challenges Faced by E-Commerce Fulfilment
E-commerce businesses are constantly battling to meet ever-increasing customer expectations for quick and efficient deliveries. However, this race to satisfy these high standards comes with various challenges that e-commerce companies must navigate. These challenges are:
Diverse Delivery Destinations: Urban, Suburban, and Rural Complexities
One of the most prominent obstacles e-commerce businesses encounter is the diverse landscape of delivery destinations. The delivery needs of urban, suburban, and rural areas vastly differ due to variations in infrastructure, road networks, and population density. With their bustling streets and high population densities, urban centres often demand rapid and agile delivery methods such as bicycle or scooter deliveries. On the other hand, rural locales present a unique challenge, requiring longer travel distances that can involve multiple stops for a single delivery. The sheer diversity of these needs makes it an intricate puzzle for e-commerce companies to craft a unified approach that caters to all these delivery scenarios.
Traffic Congestion: The Impediment to Swift Deliveries
Traffic congestion stands as a critical issue that can cast a shadow over delivery timelines. Especially in densely populated cities, the seemingly innocent traffic jam can quickly transform a short delivery route into a prolonged journey, leading to frustrating delays for customers and delivery personnel. The time-sensitive nature of e-commerce demands swift deliveries, and traffic jams can thwart these expectations. To counter this challenge, e-commerce businesses are compelled to explore innovative solutions. Real-time traffic data can be harnessed to optimise delivery routes, ensuring packages take the least congested paths. Moreover, drones and autonomous vehicles for deliveries are gaining traction to bypass traffic bottlenecks entirely.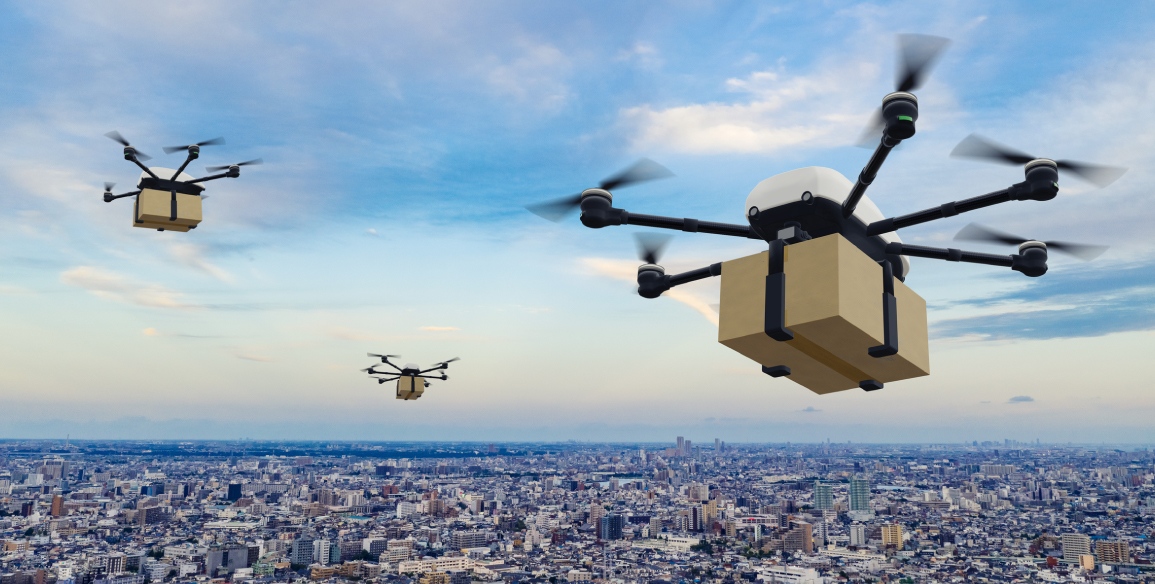 Seasonal Fluctuations: Peaks in Demand
Another complexity that e-commerce businesses grapple with is the seasonal nature of specific products or events. Holidays, special occasions, and sales events can trigger unpredictable surges in demand. This phenomenon can strain fulfilment operations immensely as they endeavour to handle the increased load. The challenge lies in accommodating the heightened demand and doing so efficiently without overspending on resources during periods of lower demand. This requires businesses to be able to sense and shape demand accurately. Being able to predict these spikes and adjust inventory and staffing accordingly is a delicate balancing act that can impact the bottom line and customer satisfaction.
Demand Sensing and Shaping: The Need for Accurate Forecasting
In the quest for last-mile delivery excellence, businesses must master the art of demand sensing and shaping. Accurate demand forecasting is essential to preemptively address the challenges of diverse delivery destinations, traffic congestion, and seasonal fluctuations. The ability to sense shifts in customer behaviour, understand order patterns and anticipate market trends is crucial. With this information, businesses can effectively align their inventory levels, distribution strategies, and workforce allocation to meet customer expectations. With the right products available at the right time, e-commerce companies can minimise delays and optimise the last leg of the delivery journey.
The Role of DDMRP in Last-Mile Delivery Optimization
Demand-Driven Material Requirements Planning (DDMRP) is not just a technique; it's a mindset shift that emphasises real-time visibility, dynamic adjustments, and demand-driven execution. Let's delve into the role of DDMRP in optimising last-mile delivery and how its principles can revolutionise how businesses approach this critical aspect of modern commerce.
A New Perspective: Buffering for Efficiency
At the heart of DDMRP lies a fundamental concept: buffering. Traditional supply chain management often involves a linear approach, where inventory is treated as a static entity to be managed and allocated according to forecasted demands. However, this approach falls short when dealing with last-mile delivery's volatile and unpredictable nature. This is where DDMRP steps in. It recognizes that the supply chain is complex and subject to fluctuations in supply and demand, and it leverages this insight to create buffers strategically placed at critical points within the supply chain.
These buffers, often called "Decoupled Buffers," are essentially stockpiles of inventory situated at various critical points along the supply chain. Their purpose is to absorb variability and fluctuations in demand and supply, acting as shock absorbers that smooth out disruptions. When applied to last-mile delivery optimization, businesses can strategically place these buffers where they can make the most impact. For instance, having regional warehouses stocked with products experiencing high demand in specific areas can significantly reduce the time required for deliveries in those regions.
A Resilient Response to Fluctuations
Last-mile delivery faces unique challenges, from traffic congestion and unpredictable customer demand to the seasonal nature of certain products. DDMRP's emphasis on real-time visibility and dynamic adjustments equips businesses to respond more effectively to these challenges. Companies can gain insights into changing demand patterns by constantly monitoring data from various sources – customer behaviour, order patterns, market trends, and more. This information forms the foundation for accurate demand forecasting, allowing businesses to proactively adjust their inventory levels and distribution strategies to match current conditions.
Moreover, DDMRP promotes collaboration among the different segments of the supply chain. This collaborative approach ensures that suppliers, manufacturers, and distributors work harmoniously to fulfil orders promptly. By aligning their efforts, the supply chain becomes more responsive and agile, reducing lead times and minimising the risk of stockouts or overstock situations. This synchronisation is particularly valuable in the context of last-mile delivery, where every delay can cascade the entire delivery process.
A Commitment to Real-Time Data Integration
Implementing DDMRP effectively requires a deep understanding of the supply chain's complexities and a dedication to real-time data integration. The success of DDMRP hinges on accurate and up-to-the-minute data. To achieve this, businesses must harness the power of advanced data analytics and digital technologies. Collecting and analysing data from various sources – such as point-of-sale systems, inventory management platforms, and market trends – empowers businesses to gain insights into customer behaviours, preferences, and purchasing patterns.
This data-driven approach allows businesses to fine-tune their inventory management, optimise replenishment strategies, and adjust their product offerings based on real-time demand signals. By embracing technology and utilising data-driven insights, businesses can create a seamless last-mile delivery experience that meets and exceeds customer expectations.
The Human Element: Customer Communication and Expectation Management
While DDMRP and technological innovations are pivotal in last-mile delivery optimization, the human element should not be overlooked. Clear and transparent communication with customers is paramount. Businesses should provide accurate and real-time tracking information, enabling customers to monitor the progress of their orders. In the case of unexpected delays, proactive communication can go a long way in managing customer expectations and preventing dissatisfaction.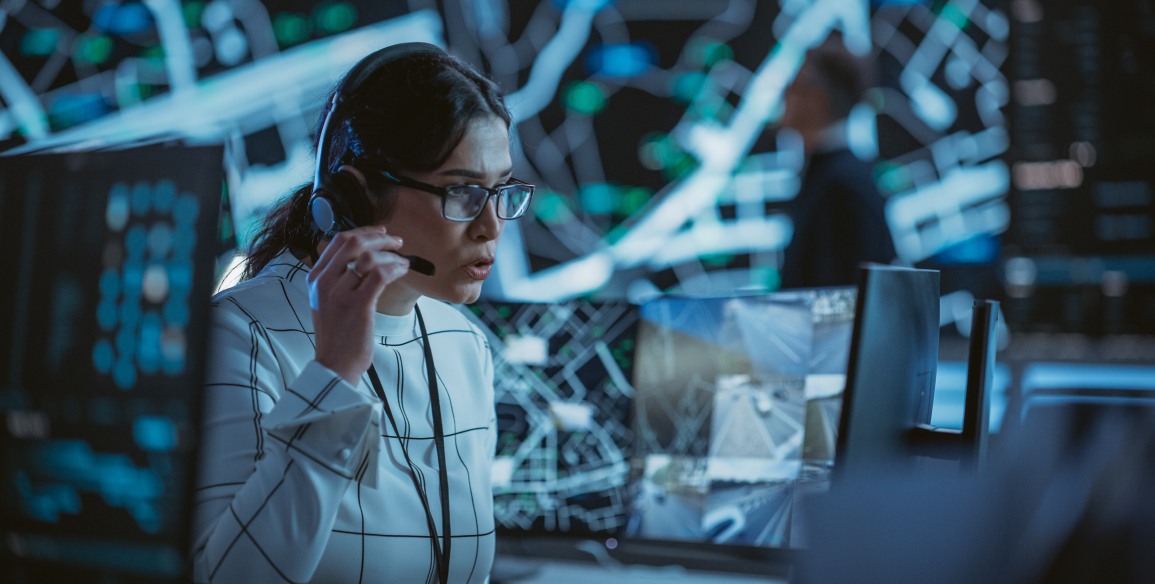 Conclusion
As e-commerce continues its meteoric rise, the demand for efficient last-mile delivery will only intensify. To navigate the challenges posed by consumer expectations, traffic congestion, and demand variability, businesses must embrace innovative approaches like DDMRP. By strategically positioning inventory buffers, leveraging data-driven insights, and fostering collaboration across the supply chain, e-commerce companies can optimise last-mile delivery without compromising customer satisfaction. In this dynamic landscape, where every moment counts, mastering the art of last-mile delivery will be the key differentiator between success and obscurity.
Discover how DDMRP can enhance your e-commerce fulfilment and delight your customers with timely deliveries. Contact Patrick Rigoni today!