Mixing work and play? We're all for it. The one-of-a-kind DDBrix simulation blurs the lines between the boardroom and the game room, uniting diverse groups of industry professionals around Legos and supply chain theory.
Learning should be multi-sensory and experiential. That's why Patrick Rigoni's DDBrix workshops stand apart from other educational seminars. During DDBrix, participants learn by doing, not just by listening. Each session is an active, hands-on opportunity to apply DDMRP concepts and observe the impact. 
No DDBrix workshop should take a one-size-fits-all approach. Patrick Rigoni tailors each experience to suit the audience in the room. Whether that's by differentiating the language (he offers DDBrix in English, Italian, German, and French) or catering to all experience levels, each DDBrix workshop is designed for collaboration, education, and fun. 
Your first step towards a stronger, more resilient supply chain is selecting the DDBrix team package that's right for you. Patrick Rigoni offers three different Group Packs built for organizations of different sizes. No matter the format you choose, each DDBrix Lego Assembly Lean Workshop inspires deep learning and serious team-building.
DDBrix Team Packages
Ready to get the lay of the land? Here's a snapshot of Patrick Rigoni's exclusive 2021 DDBrix team packages: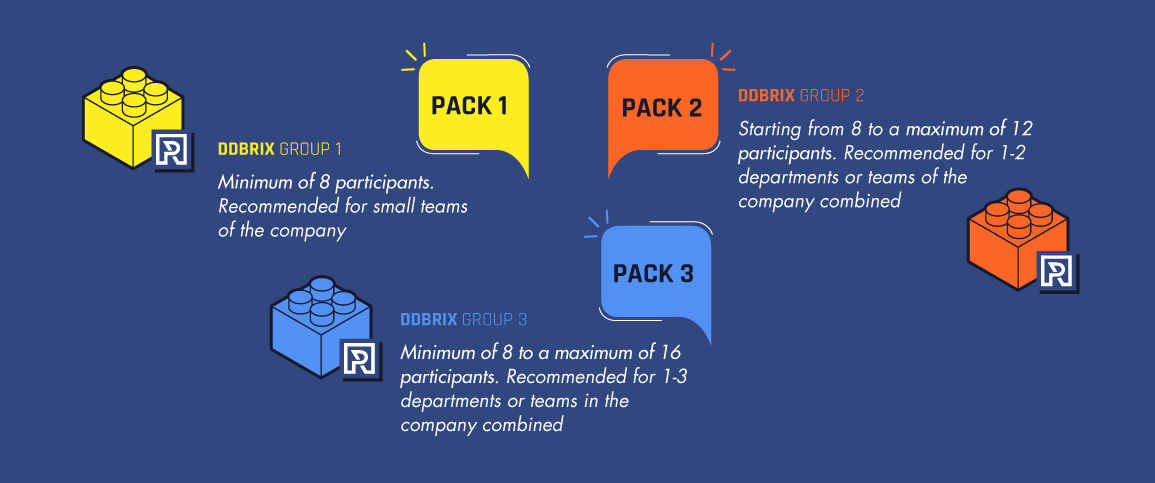 Are you part of a single team or department looking to master Demand Driven MRP tactics? Break out of your comfort zone with Group Pack 1, designed for small groups with a minimum of 8 participants. 
Bring one or two teams within the company together over Legos and learning. Patrick Rigoni's second team package caters to a minimum of 8 and maximum of 12 participants. Break down those silos within your organization and make sure everyone's on the same page when it comes to optimal supply chain planning. 
Our third offering can accommodate as many as 16 team members from up to three departments within your organization. Go ahead, bring in the production team, marketing, and purchasing managers. DDBrix is relevant for all members of the organization, from sales consultants to IT managers!
More Details and Info
Regardless of the Group Pack you choose, expect your DDBrix Lego Bricks Assembly Lean Workshop to last between 6-8 hours, during which lunch will be provided. Throughout the day-long work & play session, participants will have the opportunity to learn directly from a Demand Driven Institute thought leader: Patrick Rigoni.
Patrick brings 15 years experience as a supply chain expert with an eye for Demand Driven methodologies. He's refined his craft by serving in a range of roles, from on-the-ground experience at Johnson & Johnson's manufacturing plants to consulting with corporations as an expert in computer simulation modelling. Patrick is certified as a Six Sigma Master Black Belt and as a Demand Driven Institute DDP and DDL Master instructor. In 2013, he co-founded SmartChain International LLP, a leading supply chain consultancy firm. 
As an experienced DDBrix trainer, Patrick Rigoni is well-versed in bringing together diverse groups of professionals in these dynamic and interactive workshops. Wondering what concrete skills you and your team(s) will walk away with after the event is over? The impact of a DDBrix session extends well beyond the 8 hours invested in learning. Imagine this: 
Decreasing stress across the organization

Optimizing flow of materials and information

Reducing inventory, increasing order fulfillment, and stabilizing production 

Minimizing costs & maximizing resilience 

Saying goodbye to silos within the organization and boosting a shared sense of purpose

Feeling confident in your team's knowledge of DDMRP

Updating your supply chain planning toolkit.
It's really as simple as showing up ready to learn, collaborate, and roll up your sleeves. DDBrix workshops inspire maximum engagement. And while it might look like fun and games from the outside, there's so much more happening beneath the surface. Choose the DDBrix Group Pack that's right for you and get ready to simulate the best in supply chain planning methodology! 
Contact Patrick Rigoni today to register your team for a high-impact DDBRIX WORKSHOP!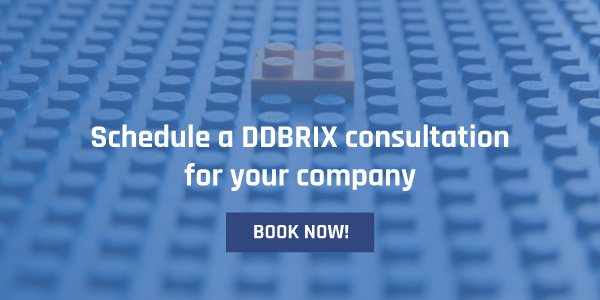 Download the DDBRIX WORKSHOP Brochure from Patrick Rigoni and check out the latest packs that fit your team and your company!