There's a certain technology that keeps making headlines for its high impact and potential, regardless of industry. It's name-dropped in product development, human resources, manufacturing – even government agencies. The secret is out: Digital twins are essential to success in 2021 and beyond.
Although it's reached buzzword status, most of the population would be hard-pressed to tell you exactly what a digital twin is. It's time to demystify this technology and dish out some concrete examples of how it's put into use across the supply chain by industry leaders. Put simply, digital twins are virtual replicas of real-life products, processes, and environments. Anything that exists in the physical world – even people themselves – can be translated into a digital replica that accounts for all of the nuances and variables that exist within our day-to-day reality.
The benefits of employing digital twins in the supply chain space are vast and wide-ranging. Patrick Rigoni regularly speaks to their power as a Demand Driven expert and educator. He works with clients to harness data and build digital twins to test solutions to the toughest of problems and plan for an unpredictable future. Digital Supply Chain Twins (DSCT) are paving the way for a more resilient supply chain, better able to weather the inevitable storms that arise.
Ready to take a test drive? That's what digital twins are all about. Let's explore their history, their potential, and the organizations that are using them to get ahead. 
How It All Got Started
Digital twins are nothing new. They date back to the 1960s, when NASA would create simulations of space missions like Apollo 13 from the ground. By creating a replica of the real-life environment, it was possible to test out the conditions and equipment in a low-risk, major payoff way. That's what digital twins are all about.
These days, digital twins are on the tip of everyone's tongue, especially in the supply chain management industry. A recent Markets & Markets report projects the digital twins market will explode to $48.2 billion by 2026, from $3.1 billion in 2020. Back in 2019, Gartner predicted 75% of organizations would be utilizing digital twins in the year that followed. Meanwhile, Accenture lists digital twins within its list of the top 5 "technology trends to watch in 2021." There's a reason this technology has landed such a slam dunk for teams working on projects as varied as spaceships to conveyor belts.
Digital twins are ideal for short-term and long-range planning and problem-solving. Supply chain managers can identify deterministic solutions at a high resolution on an operational timeline by running simulations that analyze high quantities of data based around fixed parameters. In other words, these types of digital twins can optimize in the short-term. Further out on the horizon, high-achieving organizations use digital twins to engage in "What if?" scenario planning. More probabilistic in nature, these digital twins are less definitive, since many variables are unknown. At the same time, they offer incredibly useful data to supply chain managers.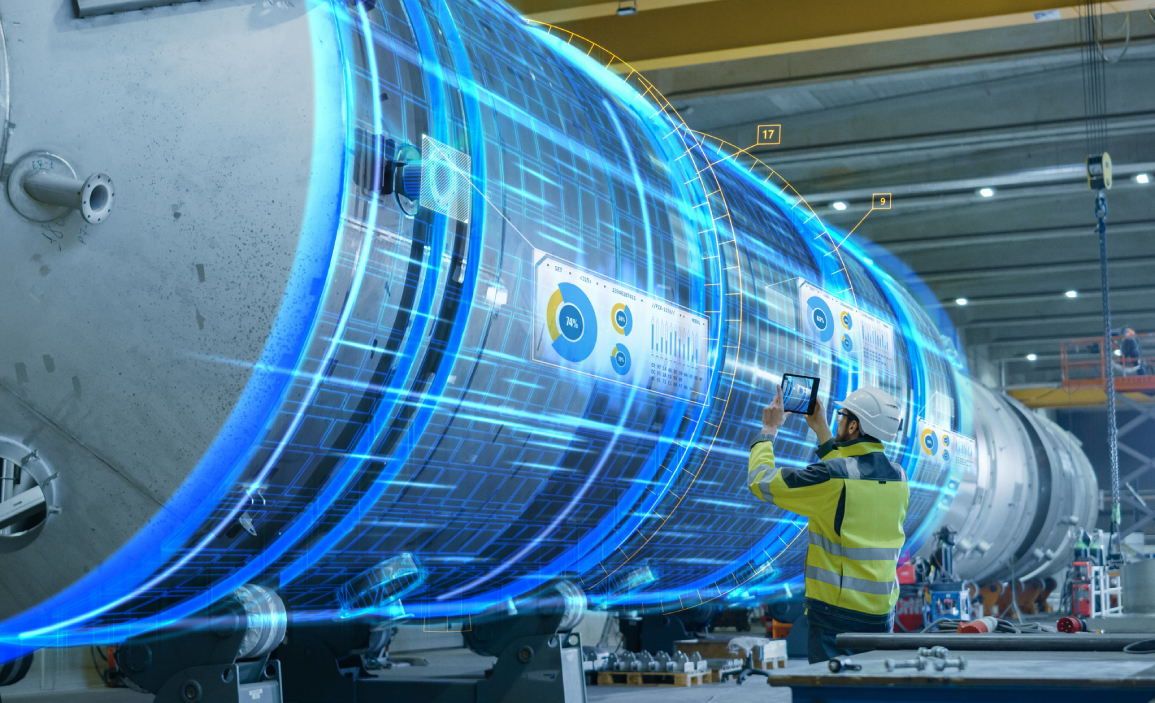 The Benefits of DSCT
What do you stand to gain from incorporating digital twins into your supply chain planning toolkit? The advantages are too many to list, but we've trimmed them down to the most impactful:
Faster production time

Increased profits

Better customer service & product quality

Enhanced productivity

Decreased maintenance costs

Unparalleled risk assessment

Accelerated product development

Proactive & real-time problem-solving

Improved collaboration across the supply chain
It's impossible to argue with results like that. That's why it's essential that companies integrate digital twins into their supply chain planning system. Wondering how this technology has been put into practice in the real world? You don't have to look far to find some stellar examples.
Digital Twin Success Stories
Racetracks, government agencies, factories — digital twins are a natural fit in just about any environment and any industry. Their use has resulted in dramatic reductions in risk, costs, and production time. Concurrently, companies are able to make more informed decisions that account for possible variables and optimize resources.
Take Chevron as an example. The company has slashed millions in its budget by using digital twins to predict maintenance issues. Unilever is another multinational corporation that has employed SCDTs to cut costs while increasing productivity. The company was able to improve factory efficiency using a digital twin, which resulted in a lower electric bill. Unilever also reduced the potential for new problems to arise by analyzing data and accounting for a range of "What if?" scenarios. 
But it's not all about the bottom line. Digital twins are more than just a cost-saving measure. They drive companies to innovate better and faster, expediting product development. Designing and building an aircraft used to take decades for the U.S. Airforce, but with a digital twin, the government agency is designing and building prototypes in about a year. When time is of the essence, digital twins make the difference. Formula 1 drivers have seen it firsthand. With the help of a digital twin, they can simulate the race and fine-tune their performance before the big day.
Ready to take on the next year confident that your company is maximizing all of the supply chain innovations in existence? Patrick Rigoni's guide to the top 10 supply chain trends puts that data at your fingertips. Check out this exclusive resource and reach out to Patrick to learn more about how the latest technology can transform your supply chain.