There is a common question "What is risk management?" crops up often among businesses with a vast supply chain network. The answer to this question is risk management in an organization involves identifying, analyzing, and responding to risk elements of its business. 
Effective risk management attempts to control the potential risks and future outcomes as much as possible through a proactive rather than a reactive approach. Simply put, well-planned and implemented risk management can potentially reduce risks from occurring as well as mitigate their impact.
Typically, the design of risk management does more than just pointing out prevalent risks. A robust risk management structure should be able to analyze the uncertainties and predict their influences on a business. Subsequently, the outcome depends on the choice between accepting risks or rejecting them. Accepting or rejecting risks by a business are based on the already defined tolerance levels.
How Taking a Demand Driven Approach can Mitigate Risks
One of the effective ways of mitigating risks for a business is embracing the Demand Driven strategy. For example, in a Demand Driven supply chain, the focus is on developing, evolving and adapting supply chains in response to shifts in customer demand and market strategies.
A Demand Driven supply chain is a crucial part of a highly adaptive enterprise and can be adopted by almost every type of business.
A demand driven supply chain is distinguished by its end-to-end alignment of its resources to market demand, full transparency of relevant information across the value chain and its optimization for lower total system cost and maximised Return on Capital Employed (ROCE).
According to the Demand Driven Institute, the leading authority on Demand Driven methodology, adopting a Demand Driven Operating Model will eliminate the fragility of a company's supply chain and strengthen its ability to bounce back when faced with major setbacks. This is confirmed by several reports from companies that have adopted this strategy.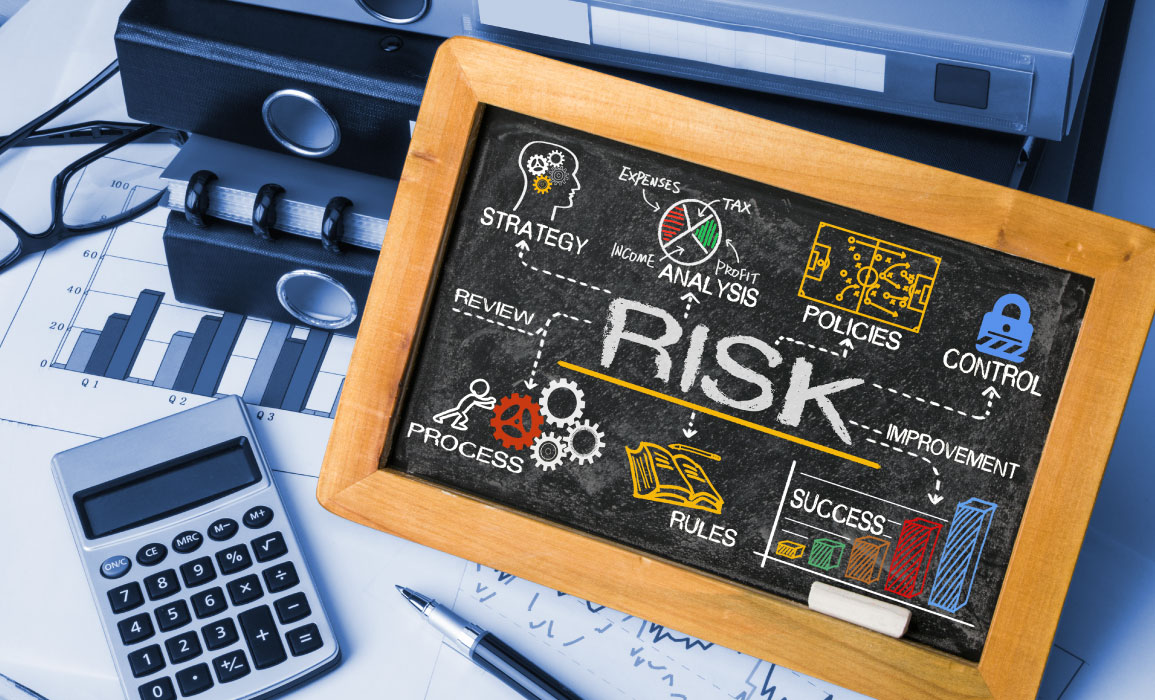 What is Composite Risk Management?
Composite risk management is an integral part of the decision-making process of an organization. The US army developed this concept to identify, analyze, and address various hazards. They also used it to control the risk factors both during missions and for daily activities. 
The composite risk management process comprises five steps that enable organizations to adopt a better approach to situations and find the best solutions to various risks. 
Identifying risks:

In any situation,

it is crucial to identify potential risks

. In this step, an organization needs to apply its knowledge and experience, environmental factors of the organization, historical data of problem areas, and others to identify potential risk factors. 

Finding the source of risk:

It is critical to find the root cause of the risks before designing a responsive action plan.

Identifying the root causes will help a business prioritize its response

to deal with the biggest risks first.

Risk measurement:

By applying a proper risk measurement methodology, an organization can come up with ways to eliminate or control the risks. Some of the crucial aspects of risk measurement are

risk rating, analyzing the exposure, cost analysis

, assessing potential sensitivity, etc. 

Evaluation:

The controls and measures that an organization implement require a thorough evaluation to ensure they are all in place. Besides, evaluating the efficiency of these measures is essential to

find out if they provide the expected results

that the organization is seeking. 

Mitigation:

After designing a suitable risk response strategy, an organization should check if there are any gaps in its risk management capabilities. With these capabilities, the organization will be able

to strengthen its risk response

by mitigating the chances of risk occurrence.  

Monitoring:

In the last step, an organization needs to monitor the potential risk elements by using risk analytics and models. These technologies will help

the organization to gather information about risks

to support the dynamic elements of a risk management structure.
What Is Enterprise Risk Management (ERM)?
While discussing risk management at an organizational level, the question "What is enterprise risk management?" inevitably comes up. Enterprise risk management or ERM is a business strategy that helps an enterprise to identify, evaluate, and prepare for any risks and hazards that may disrupt its operations and objectives.
In this modern era, complex organizational supply chains face disruptions, starting from trade disputes, natural disasters to political turmoil. For example, the COVID-19 pandemic has severely disrupted the supply chain of nearly all types of businesses across the world. 
Even in a comparatively benign year, like 2019, global losses due to earthquakes, floods, and fires reached $150 billion.
When supply chain disruptions occur, many companies still respond with a more reactive approach. Organizations that diversify their operations and roll out multi-sourcing strategies whenever possible can effectively deal with the risk factors in the supply chain. Increasing supply-chain resilience is a leading theme for many globally operating companies with complex operations.
Conclusion
If an organization can set up an enterprise-wide, well-designed, and disciplined risk management process, it can help mitigate all types of risks, including finance and supply chain. A comprehensive risk management strategy includes planning, organizing, budgeting, and cost control. In addition, adopting a Demand Driven operating model should be considered as a key element of getting a more resilient supply chain. This way, a business will be future-ready and is not likely to experience many surprises because of the ongoing focus on proactive risk management.
To understand the step-by-step risk management process, along with composite and enterprise management, join our upcoming webinar.