Supply chains are becoming increasingly complex, and companies are looking for ways to manage disruptions and optimize their operations. You might have heard of the term DDMRP before, but what does it mean, and how does it compare to traditional methods like materials requirement planning (MRP)?
DDMRP is a variant of MRP and one of the most promising methods considering modern supply chains' dynamics. It is designed to accommodate changes in demand and supply better.
In essence, DDMRP allows businesses to better manage through disruptions and unexpected events, which can have a ripple effect throughout the supply chain. It uses strategically positioned buffer stocks to provide a stable and reliable material flow through the entire supply chain.
This article will explain DDMRP and how it can help your company control your supply chain, with a special interview with Patrick Rigoni, an industry leader in supply chain optimisation, co-founder of SmartChain LLP, and a DDI accredited DDP and DDL master instructor, where he shares the difference between DDMRP to MRP,  the benefits of using DDMRP, and how both manages supply chain issues.
What Is DDMRP?
Supply Chain Controlling with DDMRP is vital to success in today's market but what is DDMRP, you ask? 
DDMRP stands for Demand Driven Material Requirements Planning. It is a more complex and sophisticated form of MRP. MRP is a simple calculator that determines the requirements for components and raw materials  – timing and quantities – based on sales orders and sales forecasts of finished goods.
The problem is that for MRP to work the demand must be perfectly known and must not change, material must be available when required and there must be no variability in execution: this is not the world we live in. DDMRP addresses and solves these issues and mitigates the impact of variability on the supply chain.. It's a methodology that helps companies operate their supply chains by considering customer demand. DDMRP takes a more holistic and systemic view of the supply chain, looking at lead times, inventory and buffer levels, production capacity, demand and supply variability. . This allows companies to respond more quickly to changes in demand and disruptions in general, ensuring that they have the right products available at the right time.
What Is the Goal of DDMRP?
So what is the goal of DDMRP? Simply put, it is to help you improve your supply chain performance by better aligning all your company assets with what the market really wants. This is done by taking into account the variability in your demand and inventory and mitigating the impact of risk on your business.
DDMRP accomplishes this by utilizing three key concepts: positioning of decoupling points, buffering those decoupling points, and pulling material based on actual requirements. DDMRP will help optimize your stock levels and improve your customer service by applying these concepts.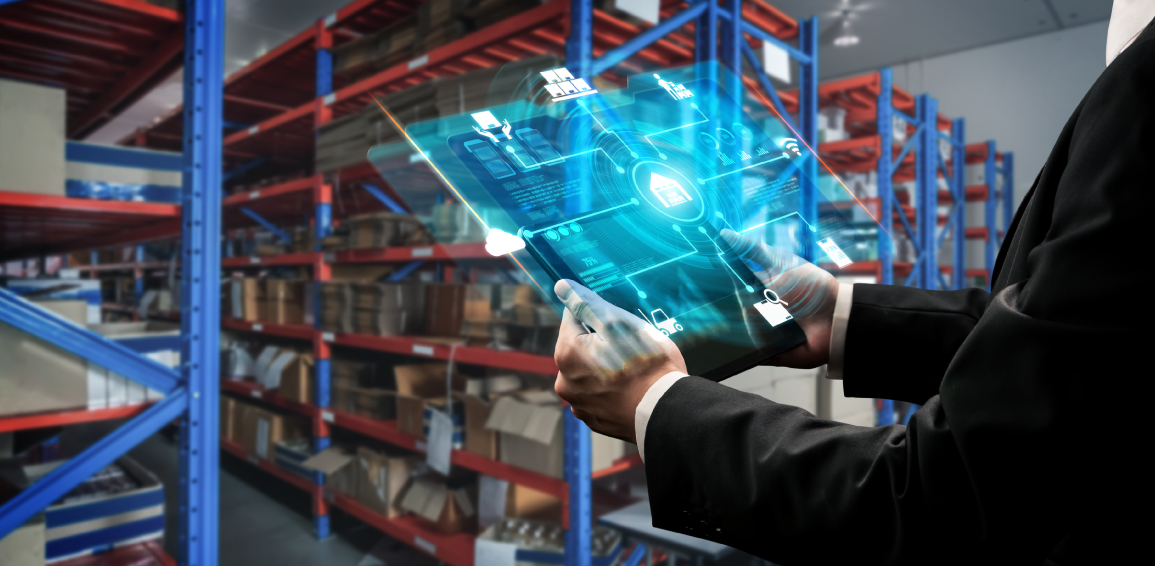 DDMRP and MRP in Managing Supply Chain Issues
To understand how DDMRP works, let's look at how MRP works. MRP is a more traditional planning system based on future expected sales data. It calculates the amount of components and materials that need to be produced or purchased based on how much it expects to sell in the future. This can lead to difficulties when faced with unexpected changes in demand, as the system will replan at every run creating a new plan which will be inconsistent with the previous one. Since meanwhile many actions will already be in execution (e.g. an order for a long lead time component may have already been placed) this leads to a misalignment between the market and the supply chain and lots of disruptions.
DDMRP, on the other hand, uses actual demand to generate manufacturing and supply orders through pull. . This means that it can react quickly to changes in demand, making it better equipped to handle disruptions and shortages. It's also less dependent on having accurate forecasts, thus destressing the communication between sales and operations and creating an environment for better collaboration.
DDMRP is more sophisticated and adaptable than MRP, making it better suited for today's volatile supply chains.
The few critical differences between DDMRP and MRP that make DDMRP a more effective tool for supply chain control are:
DDMRP considers the dynamics of the supply chain

, whereas MRP is a static model that assumes that demand doesn't change and lead times are respected. 

DDMRP allows for greater flexibility in planning

, whereas MRP is very rigid and can often lead to stockouts and overstocks.

DDMRP is more adaptive than reactive

, adapting the buffers to future demand trends and planning accordingly, whereas MRP constantly over-reacts to changes in demand forecasts.
Interview with Patrick Rigoni, DDMRP and Supply Chain Expert
Patrick Rigoni explains further the differences between DDMRP and MRP and the benefits that both possess when it comes to controlling supply chains. 
As one of the leading experts in DDMRP and supply chain management globally, Patrick Rigoni has continued to help many companies achieve best-in-class supply chain for over a decade, by using the Demand Driven toolkit and DDMRP to deliver step-change improvements in supply chain performance. His expert opinion on supply chain management controlling and DDMRP is valued by many businesses and organizations worldwide. Here is the exclusive interview below:
QUESTION 1: How does DDMRP work compared to MRP in regards to supply chain controlling? 
PATRICK RIGONI: DDMRP allows for a much better supply chain controlling because it has a systemic view of the supply chain. Here of course I am taking an expanded view of DDMRP, namely the Demand Driven Operating Model, which contains DDMRP as a planning core, but also includes control point scheduling, time and capacity buffer management and the related set of metrics and indicators that make the generation of relevant information possible. The major strength of the method is that it has a crystal clear understanding of what information is relevant (and very importantly, what information is NOT relevant) in each management horizon: the operational horizon, the tactical horizon and the strategic horizon.
QUESTION 2: How does DDMRP and MRP manage supply chain control issues?
PATRICK RIGONI: The Demand Driven approach uses a set of operational signals that provides operators and planners with clear indications of where information and material isn't flowing as expected, and what actions need to be taken. At the tactical level the methodology aggregates this information to provide middle management a clear view of where contribution margins have been lost or can be improved, thus allowing to improve and adapt the settings of the operating model. At the strategic level it provides a clear understanding of how the operating model must be adapted to face the long-term challenges and changes in the market. This is the only model that I know that provides coherence in the company, which is defined as a perfect alignment of operational indicators to the top strategic objective of the company, which is to maximize returns on investment.
QUESTION 3:  Is DDMRP better than MRP in regards to supply chain control?
PATRICK RIGONI: Yes, because traditional supply chains are managed in silos. Each silo (sales, planning, production, purchasing, etc.) tries to optimize its own performance – often expressed in terms of cost. These local objectives are often in conflict with each other and with the overall company objectives and then coherence is lost.
QUESTION 4:  What are some of the supply chain control issues that you have resolved for companies and clients using DDMRP?
PATRICK RIGONI: All of what was described before has been demonstrated in several companies. In one particular instance a company has reported on how their Sales and Operations Planning process has improved and become much more relevant with the introduction of the Demand Driven approach. The fact of "de-stressing" the importance of getting accurate forecasts and focusing more on understanding the changes in the markets and how to adapt the operating model as a result, eliminated the constant finger pointing and created a much more collaborative discussion between sales and operations. Other examples are related to how a company facing major disruptions in supply could manage to still supply all its customers without impacting service level. This is because of the enhanced visibility and the use of some specific tools related to buffer management that are unique to DDMRP.
Why Use DDMRP?
There are many benefits of using DDMRP on your supply chain. Here are some of the key advantages on why you should use DDMRP:
Increased flexibility:

With DDMRP, you can react quickly to changes in demand, ensuring that you always have the right products available at the right time.

Enhanced visibility:

You have a clear view of all inventory levels and can see exactly where any stock is. This helps you to plan, prioritize and prepare for future needs.

More accurate planning:

DDMRP uses more accurate demand signals and more realistic lead times, making your plans more precise and reliable.

Improved collaboration

: By providing exceptional visibility to  all stakeholders in the planning process, collaboration is improved, and everyone is working towards the same goal.

Profitability:

DDMRP  improves overall business performance and profitability by focusing on the maximization of contribution margins.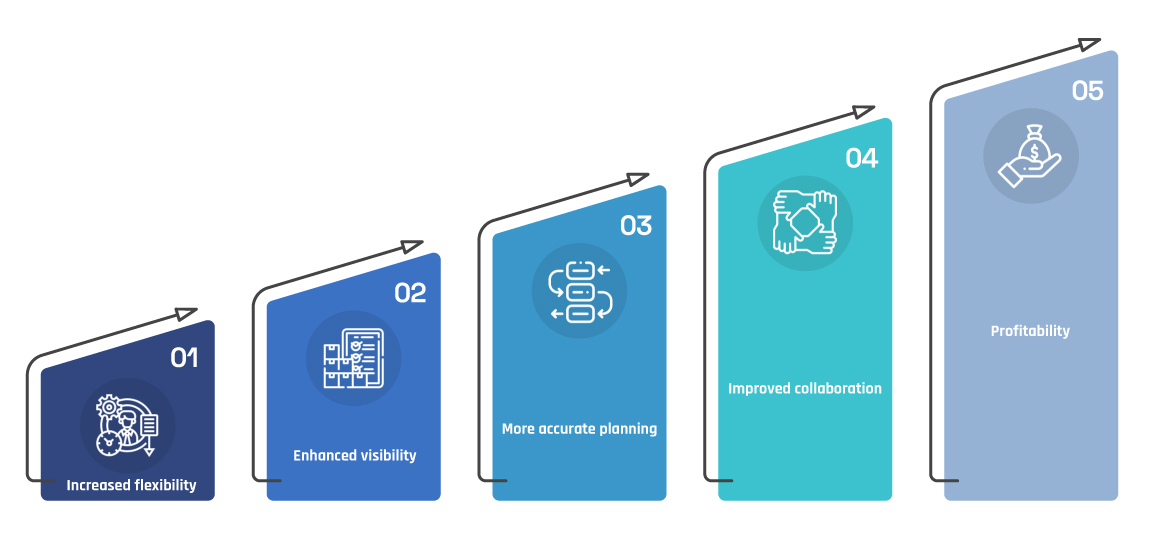 What Are the Challenges of DDMRP?
A few challenges come with implementing DDMRP into your supply chain. First, changing how you've been doing things for years can be difficult, and implementing a new process can be daunting. There's also a need for accurate data to make DDMRP work correctly, so you must be prepared to invest time and effort into cleaning up some of your master data.
Perhaps the biggest challenge is getting everyone in your organization on board with the new system. Change is always challenging, and convincing people to switch to a new way of doing things can be difficult. But with the proper planning and execution, DDMRP can be a potent tool for supply chain control.
Final Thoughts
It's plain to see from the insights that Patrick Rigoni has shared in this article that – DDMRP can assist in better supply chain control. You now know how DDMRP can help in supply chain control. It is clear that, while DDMRP and MRP share some similarities, DDMRP's demand-driven methodology makes it far more effective in today's volatile markets. 
By taking a systemic view of the supply chain and providing relevant information from all areas – sales, planning, production, distribution and finance – DDMRP can help you maintain control during disruptive events.
Both DDMRP and MRP are practical tools for supply chain control. However, DDMRP is not a one-size-fits-all solution. Tailoring it to your specific business needs and implementing it correctly is essential. DDMRP's demand-driven methodology may better fit most businesses than MRP's forecast-driven approach. With the right planning and execution, DDMRP can be an invaluable tool for improving your supply chain operations.
When choosing the right tool for your business, it's essential to consider your specific needs and goals. Talk to an expert to learn more about how DDMRP can help you achieve efficient and effective supply chain control.
Interested in knowing how Patrick Rigoni can step up the game of your supply chain? Contact us today and get a free consultation.
Patrick Rigoni also offers in-depth DDMRP courses; if you are interested to know more about DDMRP for the supply chain for your company, here is the link to the NEW DDMRP Page.