Supply chain disruptions can happen at any time due to a number of factors, such as natural disasters, political instability, and terrorism. When these disruptions occur, they can cause major problems for businesses and their customers.
This is where demand-driven material requirements planning (DDMRP) comes in. DDMRP is a methodology that helps businesses manage supply chain risks and challenges. In this article, we will explore how DDMRP does this and discuss some of the benefits of using it.
What Is DDMRP?
DDMRP is a comprehensive planning and execution tool that helps businesses manage supply chain risks and challenges. It does this by considering the dynamic nature of demand and the ever-changing supply landscape.
At present, when global supply chains are disrupted because of external political factors, DDMRP can help companies quickly adapt and respond to the situation. DDMRP can help businesses maintain their supply chains and keep their products flowing to customers by considering all possible disruptions and risks.
What Are the Benefits of DDMRP?
So, what are the benefits of DDMRP? Here are a few key points:
Increased visibility and awareness

of risks and challenges throughout the supply chain.

More timely and effective responses

to disruptions can minimize the impact on operations.

Improved coordination and communication

among supply chain partners.

Increased flexibility

to accommodate changing business conditions.
How Does DDMRP Work?
DDMRP is a comprehensive and holistic inventory management system that helps businesses to manage their supply chain risks and challenges. It does this by considering all aspects of the supply chain, from procurement to delivery.
DDMRP works by breaking down the supply chain into manageable parts, then creating a plan for each stage of the process. This means that businesses can react quickly and efficiently to any disruptions or changes in the market.
What are the risks and challenges in the supply chain?
Supply chain risks and challenges can come from a variety of sources—natural disasters, political instability, supplier bankruptcy, and more. But how do businesses manage these risks and challenges? 
Today, we're going to take a look at one popular method: DDMRP.
DDMRP is a decentralized supply chain management system that helps businesses manage disruptions and optimize their supply chains. It does this by taking into account all of the potential risks and challenges that can disrupt the supply chain and then creating a plan to mitigate those risks. This allows businesses to have more control over their supply chains, even in times of crisis.

How does DDMRP help the supply chain overcome these challenges?
DDMRP is designed to help businesses overcome disruptions and challenges in their global supply chains. It allows businesses to plan, execute, and monitor their supply chains more efficiently and effectively.
One of the main ways DDMRP helps businesses overcome supply chain disruptions is by allowing them to react more quickly to changing market conditions. Thanks to its real-time planning features, DDMRP can quickly adapt to disruptions and ensure that the right products are delivered to the right locations at the right time.
DDMRP also helps businesses manage stock levels more effectively. By using historical data to predict future demand, businesses can ensure that they have the right amount of stock on hand to meet customer demand, even during times of disruption.
How are supply chains disrupted due to current global politics?
There are many factors that can disrupt a company's supply chain, but global politics is one of the main sources of risk today. With the current state of affairs in the world, it's more important than ever for companies to have a plan in place for managing disruptions.
DDMRP is well-equipped to handle supply chain risks and challenges, thanks to its robust planning and execution capabilities. By using real-time data and incorporating risk analysis into their plans, DDMRP can quickly adapt to changing conditions and keep the supply chain moving smoothly.
In today's uncertain world, it's important to have a supply chain strategy that can handle any disruption. DDMRP is one of the best options for managing risk and ensuring a resilient supply chain.
How did DDMRP help the supply chains to sustain the disruptions caused by the current global politics?
DDMRP has been designed to help organizations deal with disruptions in their supply chains. It does this by allowing them to react quickly and efficiently to any changes that may occur.
One of the key benefits of DDMRP is that it gives companies the ability to respond quickly to disruptions caused by events such as natural disasters or political factors. By using advanced planning techniques, DDMRP ensures that disruptions are minimized and that the supply chain remains as stable as possible.
In the current climate, where external factors are constantly disrupting global supply chains, DDMRP is more important than ever. By implementing DDMRP, businesses can minimize the impact of these disruptions on their operations and ensure that their customers continue to receive the products they need.
Russia-Ukraine war crisis and supply chain
The Covid-19 pandemic had already disrupted global supply chains. With sanctions and conflict restricting the flow of critical resources, the Russia-Ukraine war has added a new set of challenges.
The World Trade Organization ranks Russia as the 16th-largest exporter, but it has particular strengths, with petroleum, coal, and gas at the top of its trading list. According to Brandon Daniels, president of supply chain management firm Exiger, the scale of the pullback from Russian businesses is massive.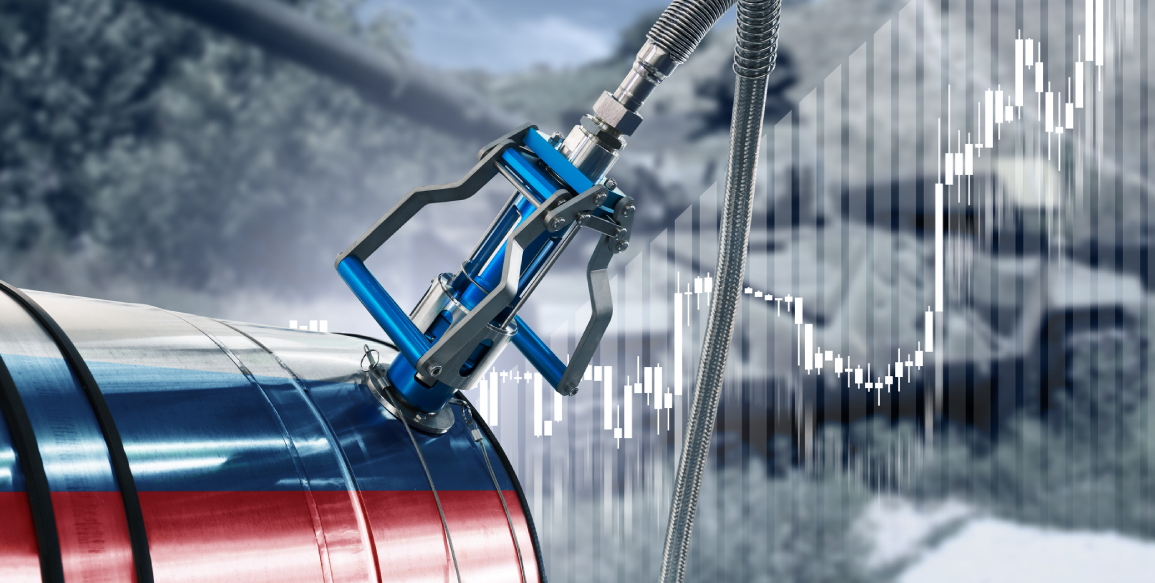 Supply chain shocks are becoming more frequent and intense. Supply chains have not had time to recover, and we now face a critical tipping point that could have long-term supply and cost ramifications in industrial and consumer markets.
Sanctions have a significant impact on the fertilizer industry. 
"We are seeing a huge amount of uncertainty and risk being carried across the entire supply chain," says Jo Gilbertson, Head of the Fertilizer sector at AIC, the agri-supply industry's trade association.
Fertilizer manufacturing is an extremely energy-intensive industry. According to the AIC, Europe supplies nearly 60% of the UK's fertilizers. With Russian pipelines carrying 46 percent of the gas used by European manufacturers, there is concern that gas could be targeted in a new round of sanctions.
The effect of the war is not only limited to the fertilizer industry but to every supply chain industry and is causing havoc in the supply chain businesses.
The challenges caused to the supply chain due to the invasion of Ukraine by Russia can be well managed by DDMRP to control the effects. Let us further discuss supply chain management during the war with the help of DDMRP.
How DDMRP helped manage the supply chain risks and challenges during the War in Ukraine?
Ukraine's war has had a devastating effect on the country's economy and citizens. It has also significantly impacted the supply chains of companies operating in Ukraine.
As you are aware, the Ukrainian conflict has caused widespread devastation and disrupted the supply of goods to businesses and consumers. DDMRP, on the other hand, can assist businesses in overcoming these challenges by providing a framework for managing variability and risk.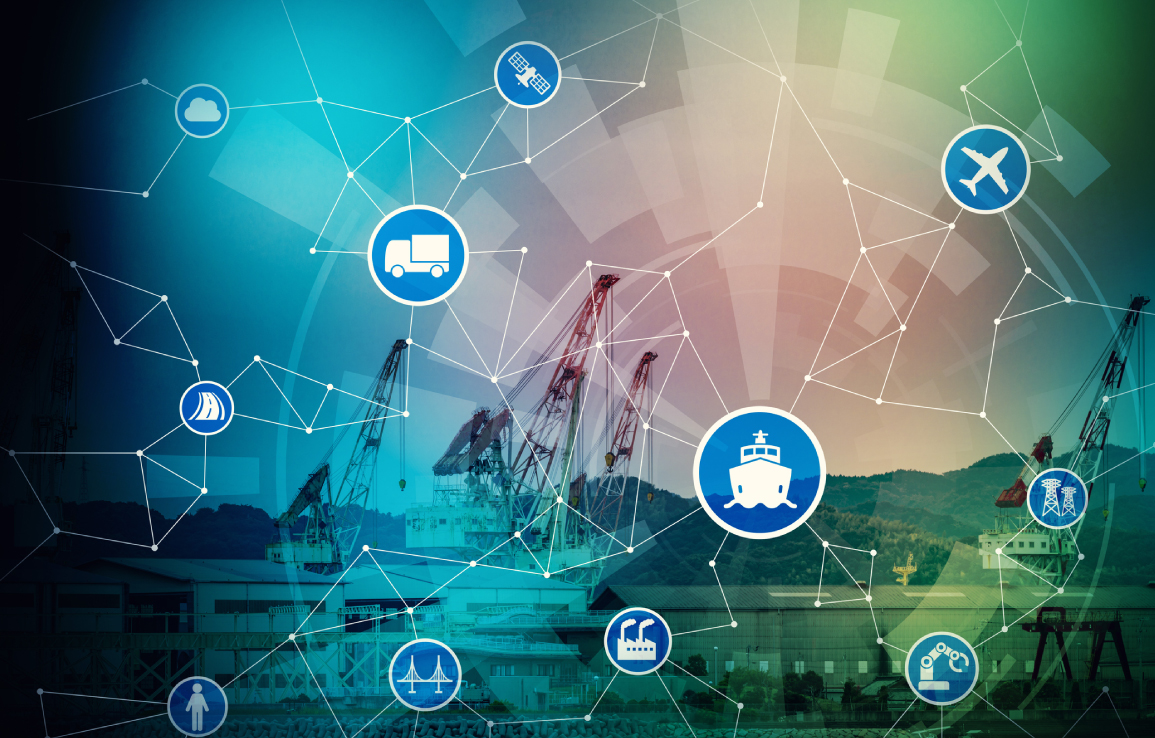 DDMRP was able to assist companies in managing supply chain disruptions caused by the war in Ukraine, such as interrupted shipping routes or supplier bankruptcy, by allowing them to quickly respond to changes in demand while maintaining a high level of inventory accuracy.
DDMRP also assisted companies in better understanding their suppliers' capacity and planning for potential disruptions, minimizing the impact of these disruptions on their business, and maintaining the smooth operation of their supply chains.
Conclusion
Today, global supply chains are often disrupted because of external political factors, such as trade wars or natural disasters. This can severely impact businesses, disrupting the flow of materials and finished goods.
DDMRP is a demand-driven material requirements planning (DRP) system that can help businesses manage these disruptions. It helps companies react quickly to changes in demand and to source materials and finished goods from various suppliers around the world.
DDMRP can also help businesses to stockpile inventory in times of high demand and to reduce stock-outs and excess inventory in times of low demand. DDMRP can be a valuable tool for managing risk and maintaining continuity for businesses that rely on a global supply chain.
Interested in knowing how Patrick Rigoni can step up the game of your supply chain? Contact us today and get a free consultation.
Patrick Rigoni also offers in-depth DDMRP courses; if you are interested to know more about DDMRP for the supply chain for your company, here is the link to the NEW DDMRP Page.