To stay ahead of the curve, companies must be aware of the changes happening in the global supply chain. In this article, we share a forecast on the future of the supply chain and the industries that will be affected the most.
Companies in these industries need to apply the principles of DDAE to stay afloat and ahead of the game. DDAE can help them streamline their operations and improve their efficiency. With DDAE, they can respond quickly to changes in the market and adapt to new challenges.
Covid 19 and Supply chain
As the world is experiencing a pandemic, it is crucial to take a step back and think about the future of our supply chain. How will this pandemic affect the way we do business? One of the industries that will be most significantly impacted is the healthcare industry.
Currently, hospitals are struggling to keep up with the influx of patients. Many hospitals have had to turn away patients because they do not have enough beds or staff. The food industry is also feeling the strain of Covid-19. Grocery stores are running out of stock, and restaurants are seeing a customer decline.
What can we do to help these industries? You can help these industries by spreading awareness about what is happening and how implementing DDAE can help you stay ahead of the game in these difficult times.
Current geopolitics and its impact on global supply chain
The global geopolitical landscape is constantly shifting, with it, the global supply chain. Keeping track of all the changes and how they'll impact your business can be challenging.
The Russia-Ukraine conflict, wider geopolitical ramifications and renewed COVID-19 lockdowns in China have exacerbated an already dire global supply chain situation. Existing restrictions imposed on Russia, as well as the possibility of new restrictions, continue to have an impact on fuel prices, contributing to the broader supply chain crisis. While freight markets have limited direct exposure to Russia and Ukraine, global logistics will face increasing risk factors, including airspace restrictions, uncertainty about consumer demand's future path, and ongoing bottlenecks related to China's COVID-19 response.
The impact of supply chain on business
The supply chain is something that all businesses need to pay attention to. It's the backbone of any company, and if it needs to be fixed, it can severely impact the bottom line.
Supply chain disruptions are responsible for more than $2 trillion yearly losses. That's a lot of money! So companies need to have a plan for when things go wrong. That's where DDAE comes in. DDAE is a process that can help companies keep their supply chains flowing smoothly, even in times of disruption.
What is a Demand-Driven Adaptive Enterprise (DDAE)?
So what is a Demand-Driven Adaptive Enterprise (DDAE)? In short, it's a business model that enables companies to react quickly to changes in the market. But it's more than that. It's a philosophy that guides the way you do business.
It's all about being proactive, not reactive. It's about anticipating changes and adapting as quickly as possible. And it's about being able to do this in a scalable and sustainable way.
The 5 Industries that will be affected the most
Industry 1: Automotive
Cars are becoming increasingly complex, with more parts needing to be sourced and delivered on time. As the industry moves towards electric and autonomous vehicles, the demand for sustainable and reliable supply chains will only increase.
It is also being impacted by rising costs and a lack of nickel, copper, platinum group metals, aluminum, and steel products. Risks from Russia, complex automotive supply chains, and reliance on key metals could make things volatile in the coming months.

Industry 2: Technology
The industry-wide silicon chip shortage and disruptions caused by COVID-19 lockdowns in China have resulted in renewed supply constraints in the technology sector. Amid concerns about inflation affecting consumer purchases and the halting of sales in Russia, which will reduce year-over-year growth from around 150 basis points, Apple's primary focus remains supply. Apple saw a 26% quarter-over-quarter drop in product sales during the first quarter of 2022, with worse to come. Apple expects the revenue impact in the second quarter of 2022 to be $4 billion to $8 billion, significantly higher than the loss seen in the year's first quarter.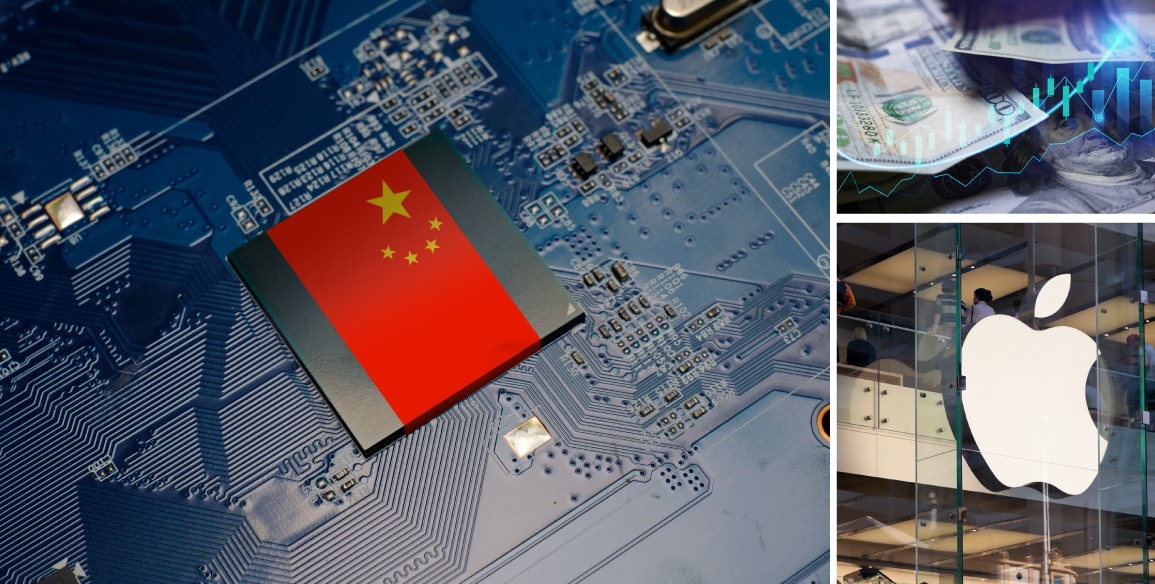 Industry 3: Metals and Mining
So far, most Russian mining companies have not experienced major logistical disruptions during metal exports from Russia to Europe. However, logistical bottlenecks are increasing, increasing export costs and lengthening delivery times. Russia has a high concentration of industrial metal supply, specifically nickel, palladium, platinum, rhodium, aluminum, and copper.
Aluminum faces the most significant and immediate disruption risk, with approximately 60% of Russia's traditional alumina import requirements shut down or disrupted. This is due to Australia's ban on exporting alumina ores and products to Russia. In recent years, Australia has supplied approximately 20-30% of Russia's import requirements. Ukraine is Russia's largest alumina exporter, and operations were halted in early March. Aluminum is a critical metal used in packaging, transportation (automobiles and aerospace), renewable energy infrastructure, and wiring, so alumina shortages are an immediate and tangible issue that could disrupt supply chains.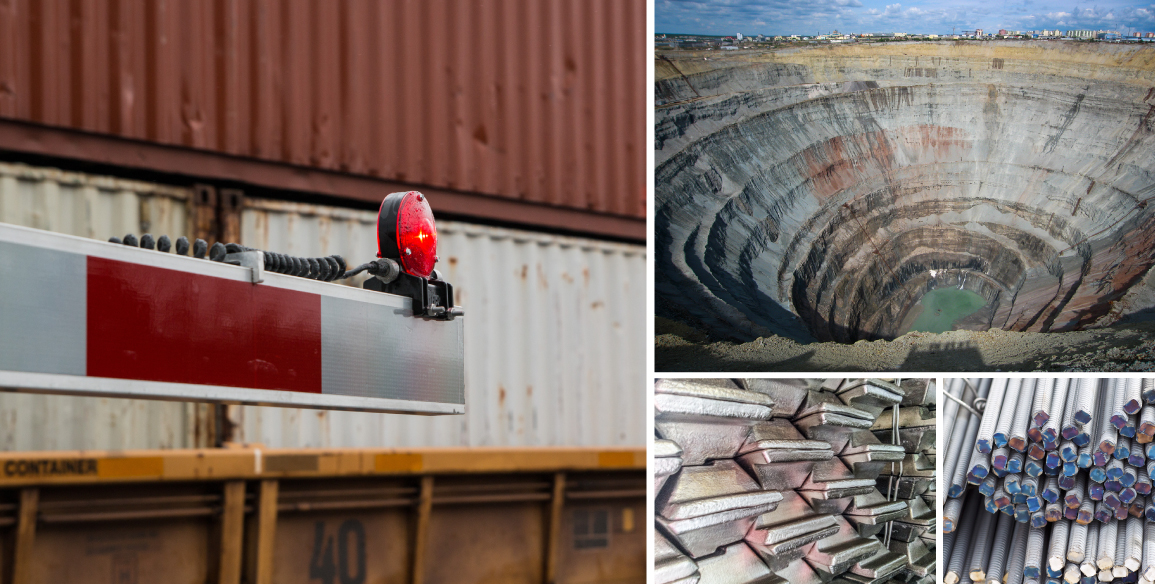 Industry 4: Chemical Supply
The direct sales and earnings exposure to Russia for most European chemical companies is low, at around 1-2% of sales. However, fertilizer supply is likely to be impacted because Russia is a significant producer/exporter of potash, accounting for approximately 18% of global potash production in 2021. Belarus, where the considerable producer already has declared force majeure, will account for 17% of the global output in 2021. Russia also produces about 10% of global ammonia, 20-25% of global ammonia exports, and 5% of global urea production. Low or no supply from Russia, combined with high energy prices, is likely to cause a significant disruption in fertilizer supply in the near future, and price spikes have already occurred.

Industry 5: Semiconductors
While the geopolitical situation has no direct impact on metals used in semiconductor manufacturing, neon gas could become an issue. Although most semiconductor vendors have found a secondary source since the annexation of Crimea in 2014, neon gas is a byproduct of steel manufacturing in Ukraine.
The more pressing issue for the semiconductor industry is palladium supply to the automotive industry and nickel to battery manufacturers. The auto end market is critical for European semis, with major device industries holding 30-45% of the market. Semiconductor supply is a significant hindrance for the industry, and volumes have struggled to recover. The semiconductor supply crisis could be over by the first half of 2023.

How can DDAE help these industries?
You've probably heard the term "supply chain" thrown around a lot lately. But what exactly is it? In short, it's the process that moves materials and goods from supplier to customer.
And the future of the supply chain is looking a little murky right now. With new technologies and shifting customer demands, companies have to adapt at a breakneck pace.
Demand Driven Adaptive Enterprise is the best way to prepare for this shift (DDAE). You can quickly adapt to market changes with DDAE, ensuring that your manufacturing business consistently produces the products that clients want.
DDAE is the future of production, and if you want to stay ahead of the competition, you must adopt it.
What can companies do to stay ahead of the game?
The thing is, there's no one-size-fits-all answer when it comes to the supply chain. Each company needs to tailor its approach according to its specific needs and what they're hoping to achieve.
But you still have to work hard to stay ahead of the curve. You can do a few things to ensure your supply chain is ready for the future.
The first is always to be prepared for the unexpected. Unexpected disruptions can happen at any time, so it's important to have a backup plan in place.
Second, ensure you stay up-to-date with the latest technology and trends.
 The third is to invest in a good logistics partner. A good logistics partner will help you streamline your process and ensure everything runs smoothly.
FAQs on the future of supply chain management
Here are some of the most Frequently Asked Questions about the future of supply chain management.
What does this mean for my company?
Every company will be affected differently by the future of the supply chain, but those in the industries mentioned in the article will be hit the hardest. It's essential to keep an eye on what's happening in the market and to be prepared for changes.
What can I do to stay ahead of the game?
The best thing you can do is stay informed and keep up with the latest trends in supply chain management. DDAE can help you do this by providing resources and training to keep you ahead of the curve.
Conclusion
The future of the supply chain is looking more uncertain than ever. Globalization, technological advancements, and changing consumer patterns pressure traditional supply chains. Industries most vulnerable to these shifts are those with inflexible or outdated supply chains.
Demand Driven Adaptive Enterprises (DDAE) is a new supply chain management model designed to be more flexible and adaptive to change. DDAE can help companies in vulnerable industries stay afloat and even thrive in the face of change. If you work in one of these industries, it's time to look into DDAE.
Interested in knowing how Patrick Rigoni can step up the game of your supply chain? Contact us today and get a free consultation.
Patrick Rigoni also offers in-depth DDMRP courses; if you are interested to know more about DDMRP for the supply chain for your company, here is the link to the NEW DDMRP Page.